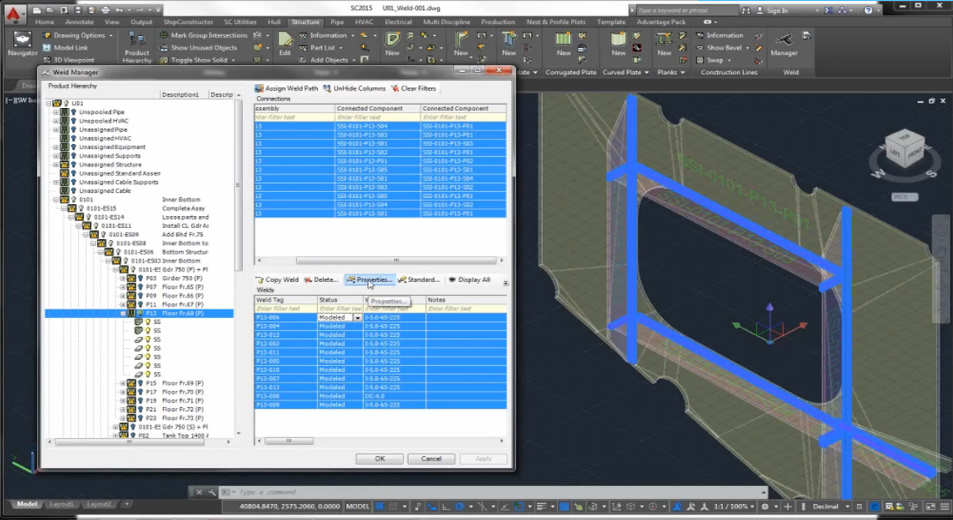 WeldManagement is particularly critical for those shipyards wishing to move into the offshore market where standards are more stringent. Visualize and intuitively manage your welds in 3D!
See a video demonstration.
Topics discussed in this Webinar:
Set up Libraries.
Use WeldManagement Tools.
Generate Reports.
Handle Change Efficiently.
Workflows with Autodesk Navisworks for visualization.
Watch ShipConstructor WeldManagement Webinar