ShipConstructor 2015 R2.1 – Overview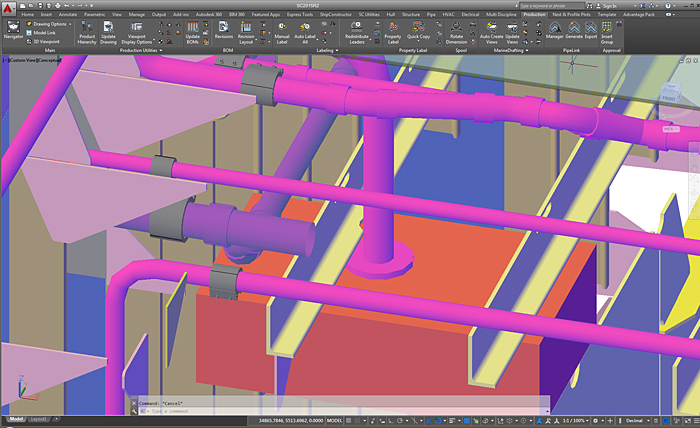 ShipConstructor 2015 R2.1 is a response to emerging ship design, engineering and building trends identified by a "Client Council" of industry leaders.
The expert advisors on this software launch were representatives from US and Canadian companies: Genoa Design, Glosten & Associates, Gunderson Marine, and Trinity Marine Products. The client council identified the following features which were incorporated into this release.
"Regular Expression" Report Filtering: configure once, filter on anything
This Client Council members told SSI they wanted complex filtering within the ShipConstructor Report Product that they only had to set up once but which then could be repeatedly run.
The Solution: SSI created an enormously powerful tool within Report that lets you filter on any complex criteria using  "Regular Expressions" (RegEx). Cheat sheets on writing RegEx qualifiers are prevalent on the internet but SSI can help users create exactly the filters you need. Also see the ShipConstructor Knowledge Base for additional RegEx report filtering examples.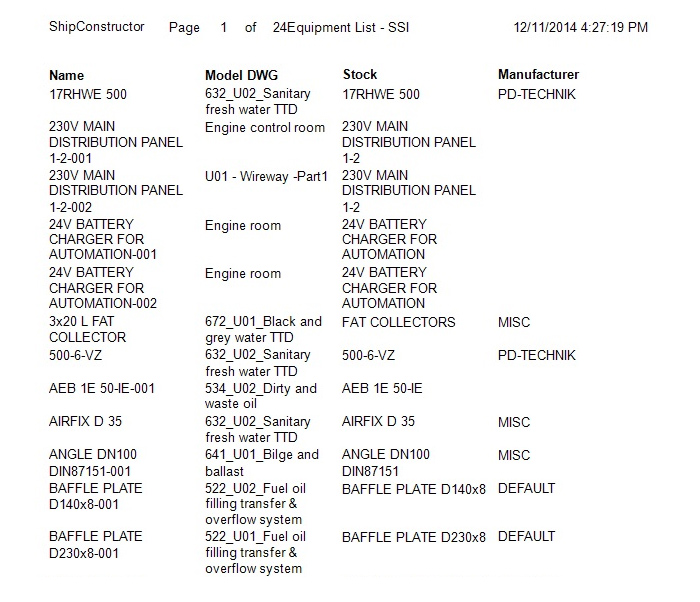 Report before filtering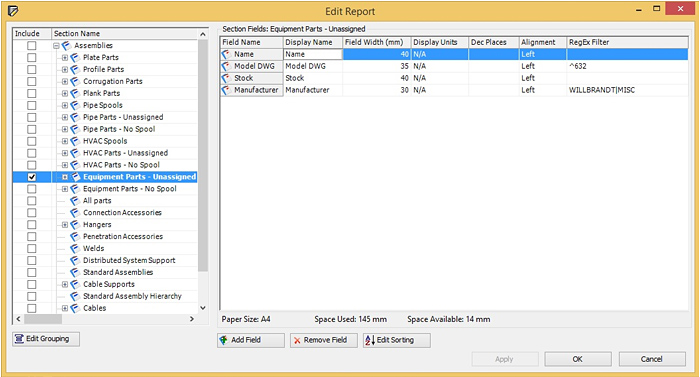 Define RegEx filters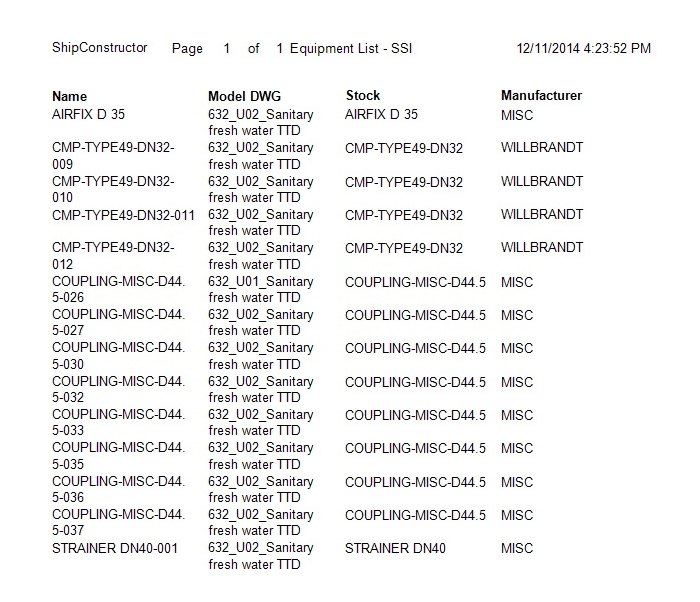 Report after applying the filters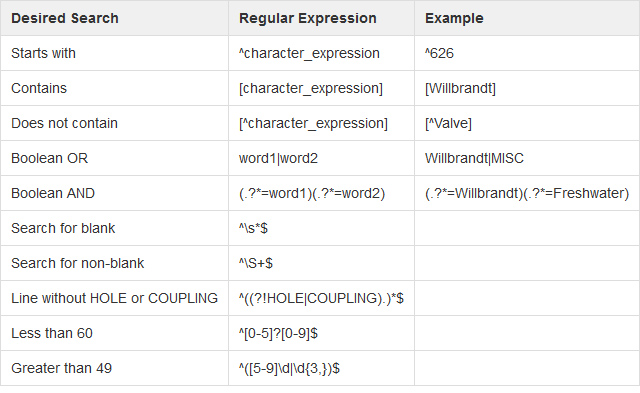 Table. Some simple examples of typical filters

Stiffener Cutouts through Profile Flanges: make more room in tight spaces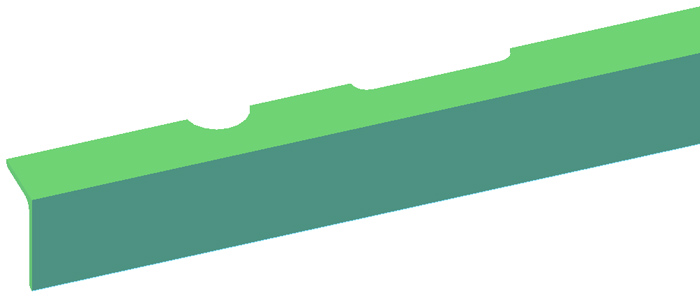 Stiffener with Flange Cutouts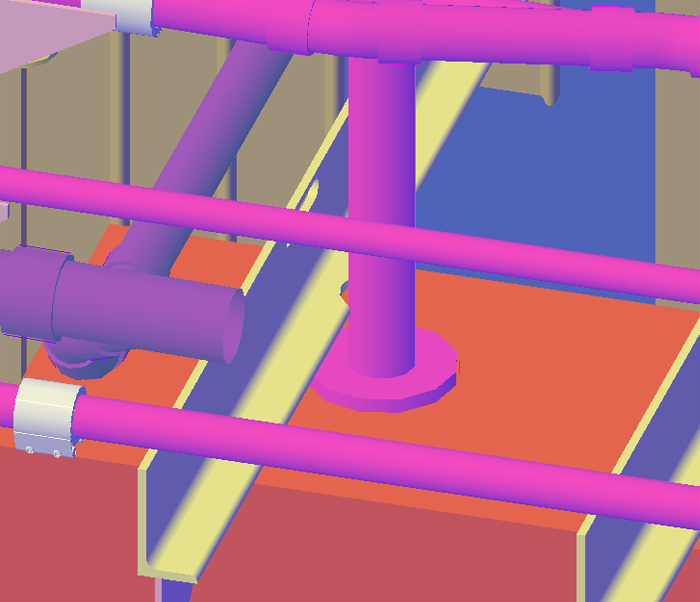 Flange Cutout in way of pipe
The Client Council noted that space is often at a premium, especially on smaller vessels. Every inch counts so sometimes cutouts on profile flanges are required to make room for pipes and distributed systems. Now you can model these in ShipConstructor.
Adding Bevel Standards to Curved Plate Parts
ShipConstructor 2015 R2.1 now lets you specify a bevel code for the edges of curved plates. This is important because frequently these plates must be beveled prior to welding. Adding bevels within ShipConstructor allows this process to be managed properly and enhances communication via visuals. Ultimately, this saves time and promotes quality as opposed to inefficient manual processes.
Efficient Renaming of Units
Change happens and ShipConstructor is committed to smoothly managing it. A much requested feature is an efficient, non-script-based method for renaming units. ShipConstructor 2015 R2.1 now has an automated method for performing this task.
Rotating Faceplates: easily accommodate camber and other slopes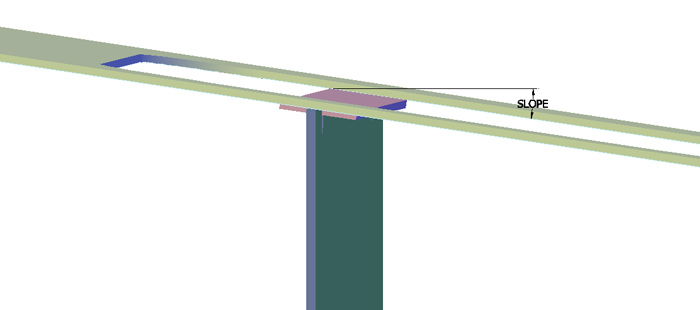 Faceplate on longitudinal following deck camber angle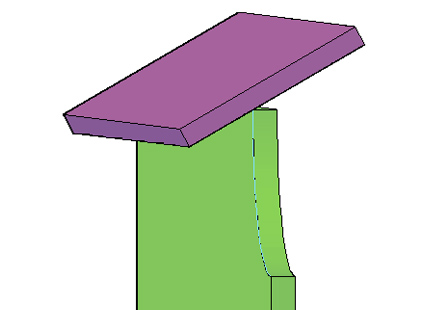 Faceplate offset at an angle other than perpendicular
In response to a common modeling workflow, ShipConstructor 2015 R2.1 now lets you orient a straight faceplate at angles other than perpendicular to the plate (i.e. 90 degrees). The need for this function arises in several situations such as when a deck has camber and the frames below include a faceplate that is an offset of that cambered deck line. Rotated faceplates are also relatively common in small craft. For instance, whenever you have stiffeners perpendicular to the hull, you will have issues with faceplates that will need to be adjusted to a given angle at the top connection. This new ShipConstructor feature will save users time and effort when rotating faceplates and is especially welcome since this capability is not found in other shipbuilding CAD/CAM programs.
Add Unit to Penetration Naming Conventions: find penetrations quickly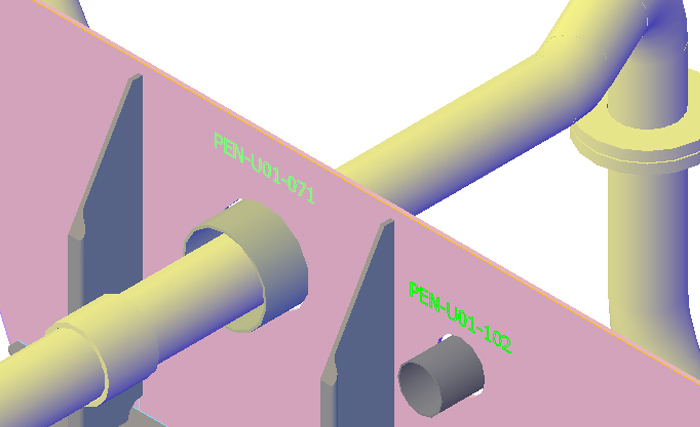 Penetrations with Unit Name
Locating penetrations is now easier because ShipConstructor 2015 R2.1 allows the Unit to be added to penetration naming conventions.
System Requirements

SSI recommends installing the ShipConstructor 2015 R2 client with AutoCAD 2014 SP1 and Windows 7 (64 bit)
Supported AutoCAD Platforms

AutoCAD 2013 SP1.1
AutoCAD Mechanical 2013 SP1
AutoCAD Electrical 2013 SP1
AutoCAD P&ID 2013 SP1
AutoCAD Plant 3D 2013 SP1
AutoCAD 2014 SP1
AutoCAD Mechanical 2014 SP1
AutoCAD Electrical 2014 SP1
AutoCAD P&ID 2014 SP1
AutoCAD Plant 3D 2014 SP1
AutoCAD 2015 SP2
AutoCAD Mechanical 2015 SP2
AutoCAD Electrical 2015 SP2
AutoCAD P&ID 2015 SP2
AutoCAD Plant 3D 2015 SP2
Supported Client Operating Systems
Windows 7 (64 bit)
Windows 8.1 (64 bit)
Supported Server Operating Systems
Windows Server 2008 (64 bit)
Windows Server 2008 R2 (64 bit)
Windows Server 2012 (64 bit)
Supported SQL Versions
2008 SQL Server and Express
2008 R2 SQL Server
2012 SQL Server and Express
ShipConstructor 2015 R2.1 Installation Guide
See SSI Nexus
Download Information
See SSI Nexus
Purchasing Information
To purchase the software or renew your Subscription contact an SSI Reseller