ShipConstructor 2016 R1.1 – Overview
With the release of ShipConstructor 2016 R1.1, SSI provides new advancements for the offshore rig construction market, particularly with regards to weld management. It also contains new features that measurably enhance performance and efficiency.
ShipConstructor 2016 R1.1 is especially geared towards early adopters of ShipConstructor's latest productivity-enhancing capabilities; the predominant portion of new features are focused on ShipConstructor Subscription Advantage Pack clients
Retrieve Models 10 times faster (Advantage Pack)
Speed comparison
ShipConstructor 2016 R1.1 now offers what early testers have called the "blazingly fast" ability to MLINK Navisworks NWC files utilizing AutoCAD's new feature to attach Coordination Models. The ability to easily bring entire units into ShipConstructor lets users quickly get a visual reference to aid equipment and structural placement. No Navisworks licenses are required; AutoCAD can generate NWC files itself with the free Autodesk Navisworks NWC export utility and Navisworks does not need to be running to utilize Coordination Models. This efficiency promoting feature is available to users of AutoCAD 2016. It is so fast, that compared to traditional MLINKING, it is over ten times faster to load a unit! A related benefit is that once a unit is loaded, display performance has been dramatically increased as well.
Visualize an entire ship model within ShipConstructor
ShipConstructor 2016 Coordination Model
The amount of information that can be loaded via Coordination Models is enormous compared to traditional MLinks; now you can visualize an entire ship model within ShipConstructor. Another notable feature is that Coordination Models are not just for visualization; you can interact with Coordination Models as reference geometry as well.
Weld Enhancements (Advantage Pack)

Weld Manager Palette improvements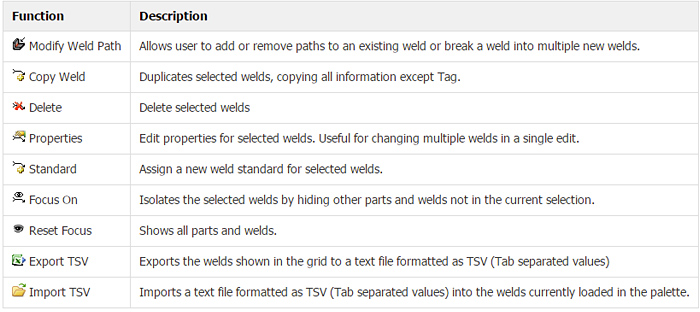 The streamlined palette interface for Weld Manager continues to grow in popularity because of its increased clarity for displaying relevant information and also due to its improved performance over the older Weld Manager Interface. Therefore, SSI has added new capabilities; it is now possible to copy welds added to the Weld Manager palette.
Modifying portions of a weld in Weld Manager Palette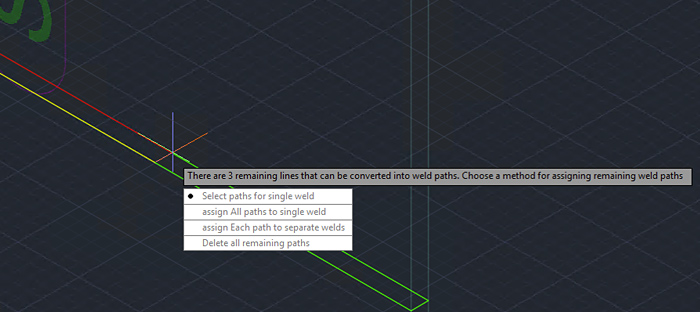 ShipConstructor's WeldManagement product lets users efficiently chose which parts are to be welded and generates the appropriate welds while applying company standards. However, in the offshore world (and also in shipbuilding), there are frequently situations where a weld needs to be split in two so that different weld standards can be applied. In other cases, a portion of the contact path needs to be deleted. An example of this would be when I-beams intersect another I-beam. To handle this scenario within SSI's modernized Weld Manager Palette interface, ShipConstructor 2016 R1.1 now allows the ability to modify or delete portions of a weld.
Welding two sides of the same part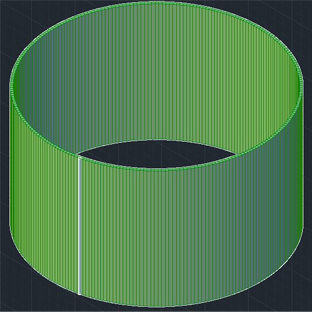 A feature commonly requested for rig construction applications (though also of benefit to the general shipbuilding community) is the ability to efficiently model the welding of two sides of the same part. A common application of this would be for plates rolled into cylinders or the creation of structural pipes.
UDA Strings for Weld Objects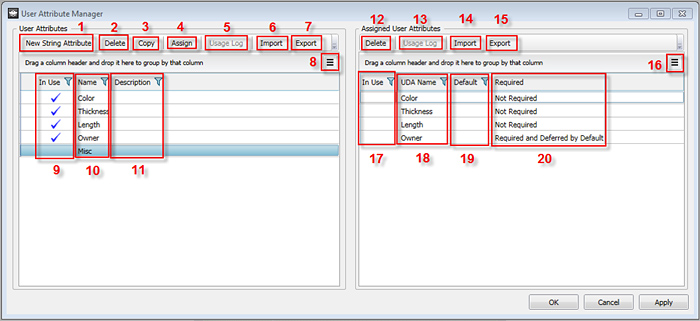 Using the WELD UDA Manager, String User Defined Attributes can now be added to weld entities in the Weld Manager Palette and later edited. These UDAs will appear in reports, BOMs and text output. This feature is particularly useful in the rig construction market where tracking and managing welds is critical.
New Structure Part – Customizable Plate Part
ShipConstructor users have told SSI that they want more structure part types to deal with scenarios such as:
    Folded-plate tanks
    Multi-flange items
    Crank girders
To accommodate this desire, ShipConstructor 2016 R1.1 adds more options for modelers by allowing a new structure part. This new part is a generic "custom plate part". It will have all the UDA values set for a plate part and support markings and text and also allow bevels and weld shrinkage. It will be easily editable and allow for numerous custom scenarios, thus extending ShipConstructor's flexibility.
Bevel Standards for Corrugated Plate Parts
Increasingly, shipyards wish to apply bevel standards to corrugated plate parts. ShipConstructor 2016 R1.1 now allows these to be modeled so that the bevels can be efficiently cut by machines, rather than manually which is more costly. Adding bevels in modeling allows this process to be managed properly and enhances communication via visuals. Production becomes more efficient and quality is increased with this new feature in ShipConstructor 2016 R1.1.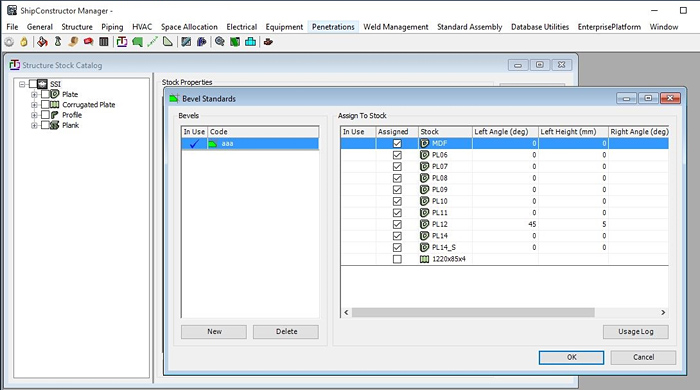 Pipe Modeling Tool Palette
In the Subscription Advantage Pack, ShipConstructor 2016 R1.1 offers a technical preview of an exciting new interface for pipe modeling. SSI introduces the Pipe Modeling Tool palate which introduces a new, more efficient modeling workflow. Now users can set the current system, branch and nominal size from dropdowns and then see all compatible stocks. You simply click on the stock you want to use and then start modeling. This workflow is more efficient because it reduces the number of navigation options needed to model individual pipe parts. The palette consists of a toolbar, current pipe settings and a pipe stock list.
Specifications
Supported Client Operating Systems
Windows 7 (64 bit)
Windows 8.1 (64 bit)
Supported Server Operating Systems
Windows Server 2008 (64 bit)
Windows Server 2008 R2 (64 bit)
Windows Server 2012 (64 bit)
Supported AutoCAD Platforms

AutoCAD, AutoCAD Mechanical, AutoCAD Electrical, AutoCAD P&ID:2013 SP1.1, 2014 SP1, 2015 SP2, 2016
(SSI recommends installing the ShipConstructor 2016 client with AutoCAD 2014 SP1)
Supported Autodesk Suites
Factory Design Suite 2016

AutoCAD Design Suite 2016


Plant Design Suite 2016
Supported SQL Versions
MS SQL Server 2008, 2008 R2, 2012, or 2014
(Installer includes Microsoft SQL Server 2012 Express Edition SP3)
ShipConstructor 2016 R1.1 Installation Guide
See SSI Nexus
Download Information
See SSI Nexus
Purchasing Information
To purchase the software or renew your Subscription contact an SSI Representative