New Possibilities in MarineDrafting
 
List of Improvements:

• Create view from Plane
• Create view from Location; this comes with a brand new location selector dialog
• Create view from Object
• Ability to create new Section Only views
• Set the view section plane position, view location and bounding box dimensions from the property palette
• Show spool breaks in MarineDrafting views
• Show pipe yin yangs in MarineDrafting views
• Option to not generate internal hidden lines for Equipment
• Suppressing generation of internal crease lines for bent pipes
• Option to drop a view onto the "Ship" at its true location in 3D space (helpful for background referencing)
• Background views

Revision and Tasks for Structure
ShipConstructor 2018 R2.1 offers improved revision and task support when creating, deleting or modifying Structure parts and stocks.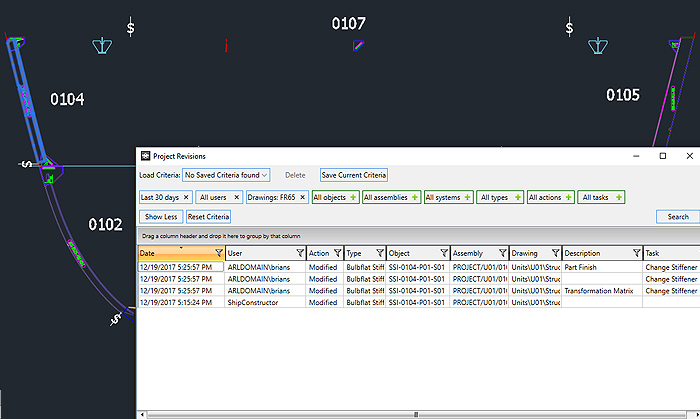 Improved Start Page
You will benefit from recent improvements to our start page including:
• Start Navigator
• Start Project Explorer
• Launch Manager
• See the latest Nexus discussions, Knowledge Base articles, videos and more
• Read short descriptions about the latest SSI features
Enhancements for Subscription Users
The Subscription Advantage Pack is a special benefit that is available to customers with active subscriptions, and offers early access to new features.
Set UDAs from Volumes
This new functionality allows users to assign User Defined Attribute values to parts in specific volumes. As an example, you may want to create a volume that defines the engine room and ensure that a UDA specifying engine room is assigned to all parts within that space.
Model Link Manager
Our new MLink Manager palette will allow you to easily manage references to model drawings as well as production drawings. New Model Linking functionality is comprised of the new Manager, the new drawing selector dialog and new possibilities such as MLinking production drawings into model drawings and vice versa.
Global Clash Detection
As an outfitting modeler, you will love the addition of global clash detection so you can model more efficiently by addressing clashes earlier between your model and the rest of the project.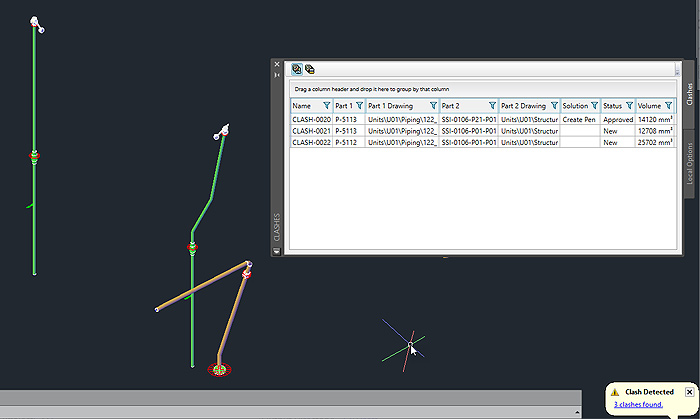 System Requirements
Supported Client Operating Systems
Windows 7, Windows 10

Supported Server Operating Systems

Windows Server 2008, 2008 R2, or 2012 (64-bit)

SQL Servers

MS SQL Server 2012, 2014 or 2016 are recommended

Installer includes Microsoft SQL Server 2014 Express for projects of 5 or less users.
Note that MS SQL Server 2008 and 2008 R2 are no longer supported.

Supported AutoCAD Platforms

AutoCAD 2018

AutoCAD Mechanical 2018, AutoCAD Plant3D 2018

Navisworks

Navisworks 2018

Side-by-side Installation Compatibility
ShipConstructor 2018 can be installed side-by-side with any
previous major ShipConstructor version; each installed version
of ShipConstructor requires its own dedicated instance of AutoCAD.
ShipConstructor 2018 R2.1 Installation Guide

See Manuals in SSI Nexus

Download Information

See Downloads in SSI Nexus

Purchasing Information
To purchase the software or renew your Subscription contact an SSI Representative