New WeldManagement Palette and Improvements
Many improvements have been made to Weld Management, including a new Weld Manager Palette, which has moved from the Subscription Advantage Pack to core, as well as many enhancements and workflow improvements to weld paths, creating, modifying and saving welds.
---
New Faster and more Flexible MLink Manager Palette
The MLink Manager has moved from the Subscription Advantage pack to the core product. The new MLink Manager links Navisworks into ShipConstructor in a seamless workflow, offering a fast lightweight capability for referencing drawings.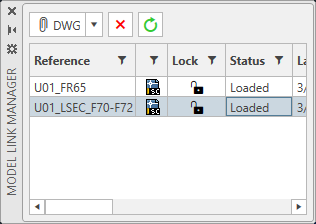 ---
Equipment Stock Creation via AutoCAD Solids

SSI 2019 R1.1 allows you to easily create an equipment stock from an AutoCAD solid.
---
Hull Effectivity now supports Penetrations, Supports and Standard Assemblies
Standard Assemblies, Pipe Supports and Penetrations are now supported by the Transfer Changes across projects group of commands. This represents an expansion of the Technology Preview introduced in the previous release. It offers the ability to transfer modeling changes between projects. This technology is being developed to make it easier for SSI software users to manage changes between sister ships.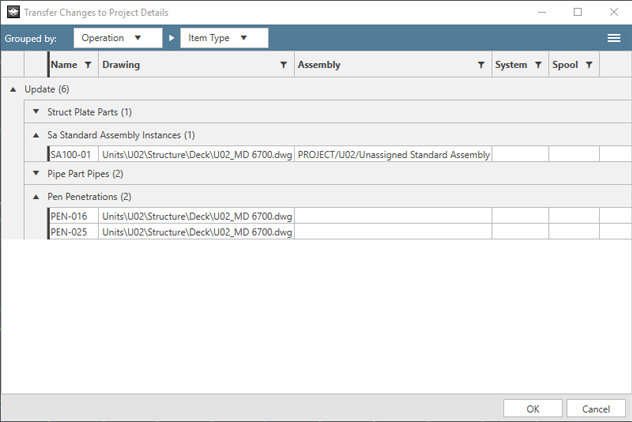 ---
Project Insights
Several improvements have been made to how CIP (now called Project insights) is enabled and managed:
– A new Project Setting for Administrators to enable/disable Project Insights data collection project-wide (for all users),
– Created a new Project Insights permission group in Manager,
Additional information now captured includes:
– Latest AutoCAD update applied,
– Times of drawing open/close/activation/deactivation.
---
System Requirements
Supported Client Operating Systems

Windows 7 (64-bit), Windows 10


Supported Server Operating Systems

Windows Server 2016, 2012 and 2012 R2

Please note the following dates for end of mainstream support by Microsoft:
Windows Server 2012: 2018-10-9
Windows Server 2012 R2: 2018-10-9

.Net Framework

.NET Framework 4.6.2 (installed automatically)

SQL Servers

MS SQL Server 2017, 2016, 2014, 2012.

Note: Installer includes Microsoft SQL Server 2014 Express for projects of 5 or less users only.

Supported AutoCAD Platforms

2018 and 2019:
AutoCAD, AutoCAD Mechanical,
AutoCAD Plant3D (for ShipConstructor P&ID Design Validation functionality of Pipe)

Navisworks

Navisworks 2018 and 2019

Side-by-side Installation Compatibility

ShipConstructor 2019 can be installed side-by-side with any
previous major ShipConstructor version; each installed version
of ShipConstructor requires its own dedicated instance of AutoCAD.
---
ShipConstructor 2019 R1.1 Installation Guide
See Manuals in SSI Nexus
Download Information
See Downloads in SSI Nexus
Purchasing Information
To purchase the software or renew your Subscription contact an SSI Representative