Model Lifting Components and Vectors in Assembly Drawings
Users now have the ability to support additional engineering activities with the new functionality of adding Lifting Components and Vectors to model drawings.
This information can then be exported using EnterprisePlatform Operations to produce .STEP, .IGES and .XML files, which allows for Finite Element Analysis (FEA) calculations to be made by external software programs. Features include:
Lifting Component Modeling
Insert a lifting component into an assembly drawing
Edit a lifting components properties
Lifting Vector Modeling
Insert a lifting vector into an assembly drawing
Edit a lifting vectors properties
EnterprisePlatform Export Operation
Export Lifting and Turning XML/TSV of Lifting Components part properties and BOM properties;
Export Lifting Vector force information;
Export Material properties;
STEP and IGES file creation of Curved Plates exported via SCExport DWG as Surfaces;
STEP files of entire assemblies and per part in the assembly with the GUID as the file name, for import to Finite Element Analysis and Modeling (FEA/FEM) software.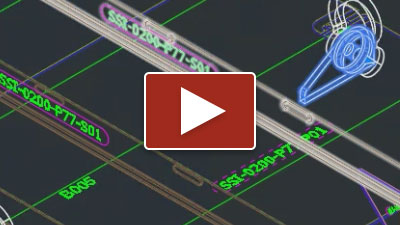 ---
Support Use of Secondary Product Hierarchy with WeldManagement
Prior to this release, managing welds could be a time-consuming process. With the new integrated WeldManagement Product Hierarchy Palette, managing weld schedules across the entire project is a snap:
Users can manage and manipulate Welds from the Primary or a non-Primary Product Hierarchy;
Welds are visible, and visibility can be turned On or Off inside the designated Product Hierarchy;
Welds can be scheduled independent of corresponding part(s);
Welds can be moved manually from one assembly to another;
Each Product Hierarchy can have unique naming conventions.
Overall, the secondary Product Hierarchy support is a huge improvement and integrates the weld management process into the existing Product Hierarchy system. It offers a more streamlined and efficient way to manage an otherwise complicated process.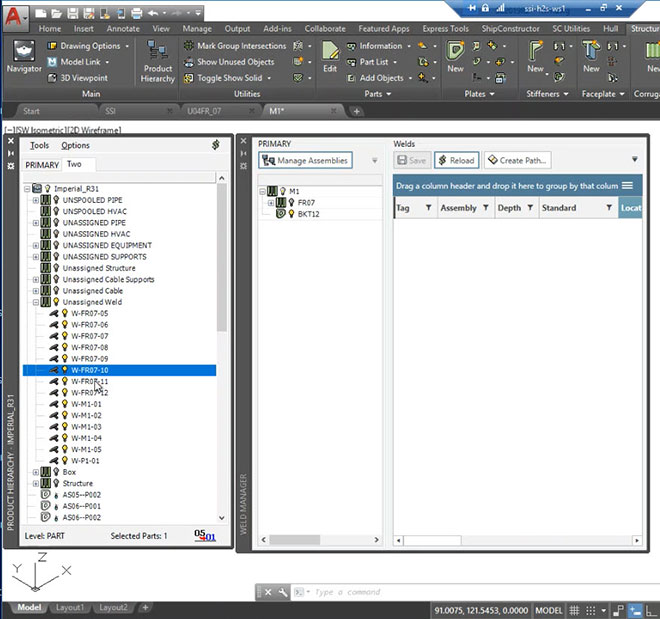 ---
Improved Scaling and Detailing of Profile Plots
Production activities have been streamlined with improvements to scale and annotation functionality within Profile Plots. When inserting Profile Plots, very often the scale that is used by default is less than satisfactory.
Web, Flange and Profile views can now be scaled separately from the end views providing greater clarity;
Enhanced annotation for green means you can see more information in less space without losing critical details.
By enabling the end-cut details to be scaled individually, ShipConstructor enables you to make the most effective use of the drawing space while ensuring that the relevant information is passed along to the end user on the production floor. Additionally, this feature reduces the possibility of producing scaling errors and improves consistency.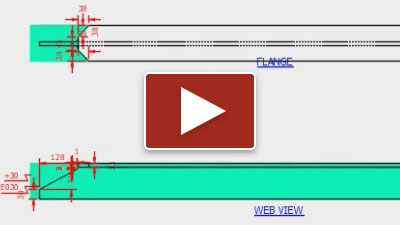 ---
Clash Manager
The Clash Manager is conceptually identical to the Clash Palette, but provides a central location to show clashes for the entire project, rather than just for the drawing being worked on. The new Clash Manager offers an efficient means of locating, viewing, managing, and correcting clashes across all drawings.
Improved Overall Stability

Simplified part type selection
Improved the performance in key areas
Added permissions for creation, editing, and deletion of clashes

User Defined Attributes (UDA's) added to to Clash properties
Effective clash detection and management is critical to productive project workflows, and the new Clash Manager from ShipConstructor 2019 R2.1 is here to help you achieve better results, more efficiently.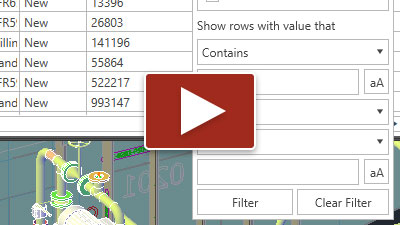 ---
Multi Hull Solution for Transfer of Production Drawings
SSI's ongoing Multi Hull management initiative allows you to reuse work and manage changes between sister ship projects.
With SSI 2019 R2.1, you now have the ability to transfer and update production drawings across hulls:
Spool, Assembly, Arrangement, Product Hierarchy and Support Construction drawing types can now be used across multiple projects, reducing the time and costs involved with recreating these drawings.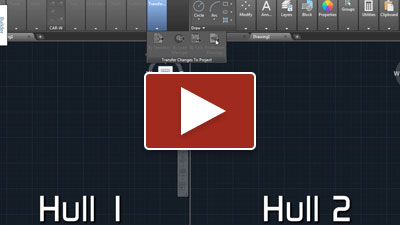 ---
System Requirements
Supported Client Operating Systems

Windows 7 (64-bit), Windows 10

Supported Server Operating Systems

Windows Server 2016, 2012 and 2012 R2

Please note the following dates for end of mainstream support by Microsoft:
Windows Server 2012: 2018-10-9
Windows Server 2012 R2: 2018-10-9

.Net Framework

.NET Framework 4.6.2 (installed automatically)

SQL Servers

MS SQL Server 2017, 2016, 2014, 2012.

Note: Installer includes Microsoft SQL Server 2014 Express for projects of 5 or less users only.

Supported AutoCAD Platforms

2018 and 2019:
AutoCAD, AutoCAD Mechanical,
AutoCAD Plant3D (for ShipConstructor P&ID Design Validation functionality of Pipe)

Navisworks

Navisworks 2018 and 2019

Side-by-side Installation Compatibility

ShipConstructor 2019 can be installed side-by-side with any
previous major ShipConstructor version; each installed version
of ShipConstructor requires its own dedicated instance of AutoCAD.
---
ShipConstructor 2019 R2.1 Installation Guide
Download Information
Purchasing Information
To purchase the software or renew your Subscription contact an SSI Representative