Streamlined WeldManagement Modeling Features
The ShipConstructor 2019 R2 release of WeldManagement includes a new framework for assigning weld standards.
Previously, you would have to determine and assign a standard to each weld individually based on a pre-defined weld schedule. Searching for, and applying these changes to hundreds of welds was time-consuming and inefficient.
New Weld Palette features allow you to mass-assign weld standards to multiple welds based on a pre-defined schedule, saving you a tremendous amount of time, and reducing human error.
Now we give you the ability to select as many welds as you want, and based on your pre-defined weld schedule, apply standards automatically to those welds with just a few clicks.
If standards have already been assigned to certain welds, users now have the ability to validate those instances.
These features will save time for ShipConstructor users who work with WeldManagement, minimizing human error, improving clarity and achieving greater order within the system.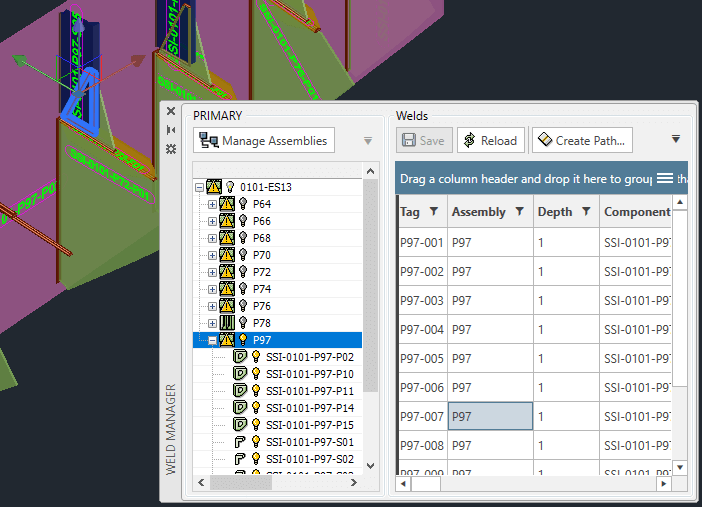 ---
Computer Aided Robotic Welding
ShipConstructor now supports a streamlined workflow for Computer Aided Robotic Welding providing the ability to generate robot-class 3D model and welding specification exports from ShipConstructor. This development is key to enable cost-effective utilization of robotic automation for one-off and high-mix/low-volume production in the defense and commercial shipbuilding industries.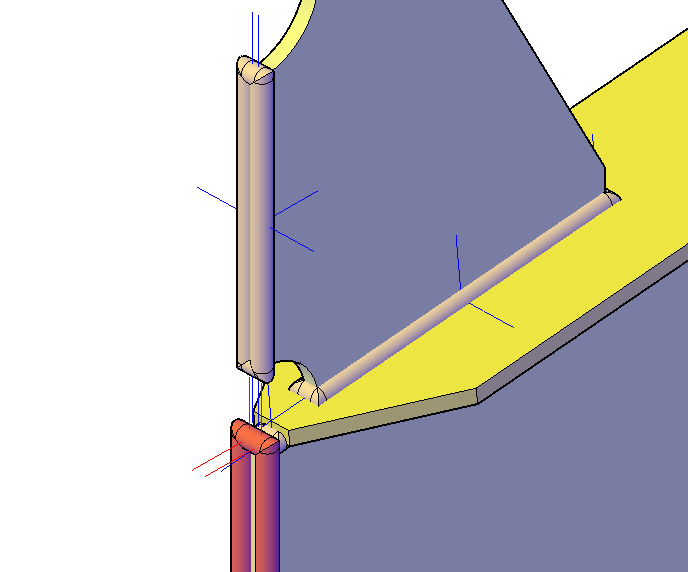 ---
Identify and Resolve Local and Global Clashes while you Model
The new ShipConstructor Clash Detection features add value by finding clashes earlier and providing tools to make it more efficient to track and correct them. With Clash Detection you can eliminate avoidable clashes earlier in the design stage, avoiding costly redesigns or field repairs.
Global clash detection works in the background while you continue to work on your model.
Global clash detection always checks your drawings against the live project…no more checking against stale snapshots of work completed.
Once identified, clashes become part of the ShipConstructor project so you can report on clashes, and when a drawing is opened, any known clashes for parts in that drawing will be shown, even if found elsewhere in the project.
View clashes and related commands in the new Clash palette. The new Palette supports advanced filtering and grouping to help you focus attention on what matters to you. Quickly visualize clashing parts through partviews. This enables you to quickly assess the situation and update your model. Easily navigate to the drawings you need right from the clash palette. As work progresses (assessing, fixing and checking the clash), its status can be updated to reflect progress through the workflow
Local clash detection offers a faster "light-weight" check within the current drawing, requiring fewer system and network resources
Clash detection will replace Interference checking in future releases of ShipConstructor.
Make your clash management more efficient with the new Clash detection features within ShipConstructor 2019 R2. A truly revolutionary approach to save time and costs in ship design.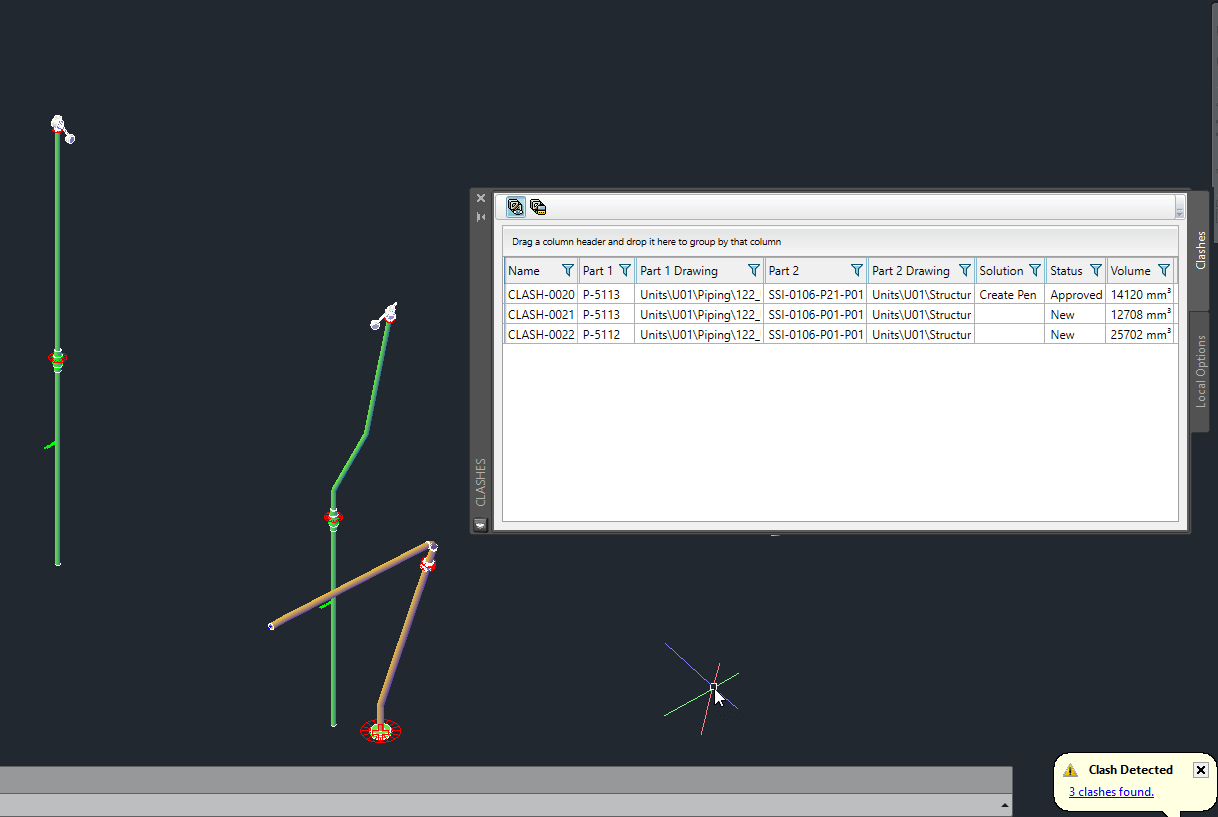 ---
Performance Improvements
Performance improvements have been achieved for multiple product areas
Model Drawing loading
UDA retrieval for Parts, Assemblies, creating Assembly drawings
HVAC and Pipe Accessories handling
Check and Repair Project
Product Hierarchy
Save for large projects
Loading space allocations by extents, production drawings from volumes, production drawings by support extents
Furthermore, Administrator now offers features that support basic and block trace processing to help identify performance bottlenecks:
Start / stop data collection with Administrator; blocking and performance data can be captured and analyzed
Extended Events as an option; thus collection of performance data has minimal performance impact
Get execution plan on demand with the script provided by SSI
Clear query cache to clean up a bad execution plan
Capture and report Operating System Wait stats for insight into issues experienced and general health of a SQL Server instance.
SQL Blocking events can be analyzed, providing details about the source, cause and impacts of blocking queries. The improvements to performance mean a better understanding and control of SQL database management and optimization and tools all contained within a single location in Administrator.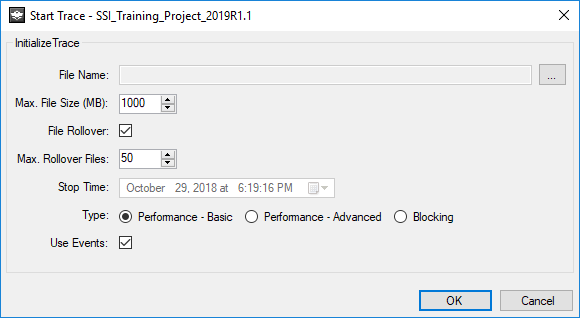 ---
Hull Effectivity: Transfer Spool Drawings
Sister Ship projects will benefit with a new addition to the growing Hull Effectivity features lineup, as ShipConstructor now supports transferring spool drawings to a destination project with a similar catalog. Add production related information automatically between projects using similar references.
---
Project Insights Reports
In order to assist with project management ShipConstructor has introduced the ability to create reports based on project data and commands usage.
This technology preview includes a selection of reports that provide managers with real-time information regarding time allocation, resource usage, log details and activity usage while ShipConstructor is being used.
Help clients manage their teams and projects
Offers Project Insights reports that answer questions like:

Where is my team spending their time (e.g, per drawing type)
How is my team getting the work done (e.g., per commands used)
When is the work getting done (e.g., project trends over time)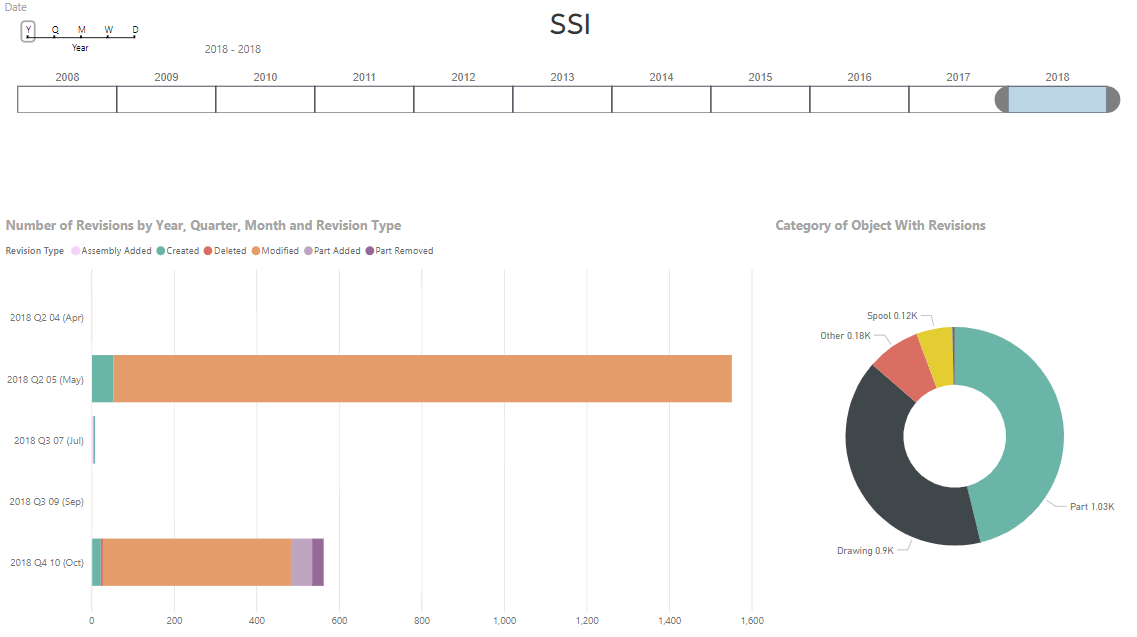 ---
System Requirements
Supported Client Operating Systems

Windows 7 (64-bit), Windows 10

Supported Server Operating Systems

Windows Server 2016, 2012 and 2012 R2

Please note the following dates for end of mainstream support by Microsoft:
Windows Server 2012: 2018-10-9
Windows Server 2012 R2: 2018-10-9

.Net Framework

.NET Framework 4.6.2 (installed automatically)

SQL Servers

MS SQL Server 2017, 2016, 2014, 2012.

Note: Installer includes Microsoft SQL Server 2014 Express for projects of 5 or less users only.

Supported AutoCAD Platforms

2018 and 2019:
AutoCAD, AutoCAD Mechanical,
AutoCAD Plant3D (for ShipConstructor P&ID Design Validation functionality of Pipe)

Navisworks

Navisworks 2018 and 2019

Side-by-side Installation Compatibility

ShipConstructor 2019 can be installed side-by-side with any
previous major ShipConstructor version; each installed version
of ShipConstructor requires its own dedicated instance of AutoCAD.
---
ShipConstructor 2019 R2 Installation Guide
Download Information
Purchasing Information
To purchase the software or renew your Subscription contact an SSI Representative