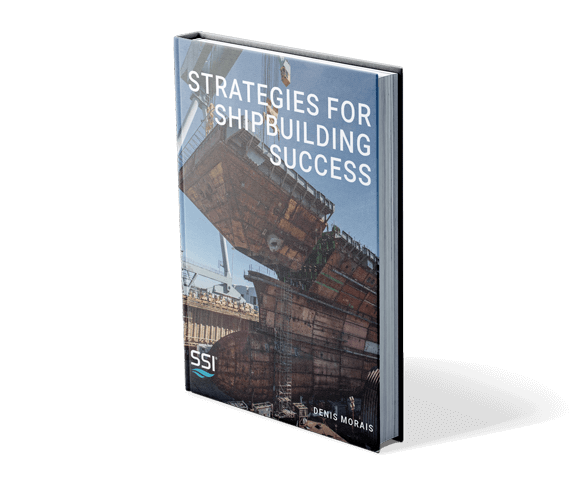 There is no single secret to success in the shipbuilding industry. However, there are some universal truths. In this eBook, SSI's CEO Denis Morais outlines five key areas that forward-thinking shipbuilders need to focus on to see long-term shipbuilding success. 
Get Insights on:
How to manage the unique aspects of shipbuilding.
Managing change across every department.
Getting control over shipbuilding data.
Open architecture and breaking down silos.
Seeing benefits from day 1.
Living at the intersection of shipbuilding and technology, Denis uses his experience to give you some more insight into what your organization needs to look out for, why these challenges are essential to tackle, and some key takeaways for achieving future success.
Even if you're a shipbuilding executive already familiar with many of these challenges, make sure to look out for solutions and insight into the problems you encounter every day. Going forward, it will be impossible to ignore the impact technology is having on our industry. Those equipped to guide their organizations through a digital transformation will see it pay dividends.
Author: Denis Morais
SSI CEO
Denis Morais, SSI's CEO, has been internationally recognized for his published blogs, articles and papers and continues to provide insights on innovative solutions for the marine industry. He has worked hand in hand with industry partners and SSI's clients around the world to solve their most difficult business and technological challenges. This depth of understanding of both the current and future state of technology and the business of shipbuilding serve Denis well as he leads SSI towards the delivery of innovative products and services.
---
Access the Content