No matter the size of an organization, it's crucial that the chosen engineering solution can handle the challenges that are affecting them most today and grow to meet the project requirements of the future. Empowering our clients to create innovative new designs, solve extremely complex engineering problems, manufacture a diverse range of yachts, oil rigs, tankers, ferries, warships or workboats, and most importantly, focus on shipbuilding.
Long-Term Partnership
All of our clients are also our partners. From the initial consultation to extensive training to feature development, we are committed to working with you for the long-term. Here are just some of the reasons why the shipbuilders who choose SSI tend to stay with SSI.
Client Success
Our Client Success department is always available to help with technical challenges or overcome solution hurdles. They are dedicated to ensuring that your teams' experience with SSI is seamless, making it easier for you to focus on the business of shipbuilding.
SSI Nexus
SSI Nexus is where users, creators, and implementers of SSI software go to collaborate. Nexus makes it easy to stay up-to-date on the latest enhancements and receive solutions to challenges. Within Nexus, Client Success works to ensure that any resource or information you need is available to your team.
Nexus Wishlist
No two shipyards are the same. The Nexus Wishlist lets you suggest and vote on features you would like to see as part of an SSI solution. In every release, we aim to include some of the most requested features. The wishlist helps us work with your organization and continue providing the benefits you need to achieve long-term success.
Extensive Training Materials
As technology evolves or your organization grows, getting your staff up to speed quickly is a huge benefit for a shipyard. The extensive training materials and programs available online as part of SSI Learning are available to rapidly help your teams get trained and certified in SSI solutions. If more help is required, SSI training local to your region is available for hands-on, custom-tailored training to ensure your organization is getting the most out of its investment.
Honoring Partnerships
With over 30 years in the shipbuilding industry, SSI has worked closely with many leading shipyards and designers. We wouldn't be where we are today without those long-standing client partnerships. Watch the film and see how we're highlighting and reflecting on the clients that have made our success possible.
---
Throughout our over 30 year history, we have worked with over 600 shipbuilding organizations. Many of these world-class shipbuilders have continued to partner with SSI for decades thanks to the honesty, trust, and shipbuilding success we have worked together to foster. Robert Allan Ltd., the world-renowned Naval Architecture firm, was our first client in 1991. We're proud to say that they continue to use SSI solutions to this day. Take a look below to see an extensive list of some of our client partnerships.
North America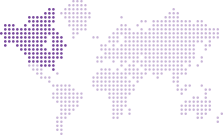 3D Constructor Services, Canada
Alberni Research Corp, Canada
Alex Law, Canada
AMSEC LLC M. Rosenblatt, United States
Applied Marine Design LLC, United States
At Your Service, United States
Barataria Lofting Co. Ltd., United States
Basic Marine Inc., United States
Bender Shipbuilding & Repair Co. Inc., United States
Bluewater Designs Inc., United States
Brad Meaney, Canada
Campbell Transportation, United States
Crescere Marine Engineering Inc., United States
CSC – Advanced Marine Enterprises, United States
Erie Shipbuilding, United States
ILD Inc., United States
K & K Construction Management, United States
Leevac Industries LLC, United States
Mardis Marine, United States
Metal Sales CEM Supply LLC, United States
Northwest Plasma Cutting & Fabrication, United States
Photo Measurement Solutions LLC, United States
Rogue Valley Steel Detailing Inc., United States
SparTEC Inc., United States
STX Canada Marine Inc. (Aker Yards Marine), Canada
Todd Pacific Shipyards Corp., United States
Trinity Marine Engineering Inc, United States
Trinity Yachts LLC, United States
US Barge, United States
USCG Engineering Logistics Center, United States
Vancouver Yacht Design Services, Canada
East / Southeast Asia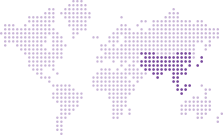 76 Shipyard, Vietnam
Amber Star General Trading Co. Ltd, Myanmar
Burness Corlett Three Quays DMC EST., UAE
Byong Fabels, Indonesia
CSC Yichang Shipyard Ship Design Company, China
Fujian Huadong Marine Design Institute Co Ltd, China
Guangzhou Panyu Lingshan Shipyard Ltd, China
Hailong Shipyard, Vietnam Navy, Vietnam
Hin Lee (Zhuhai) Shipyard Co. Ltd., China
Hirayama Shipyard Co. Ltd., Japan
Hong Ha Shipbuilding Co, Vietnam
Industrial Technology Center of Nagasaki, Japan
Industries Research & Services, India
Infotech Enterprises Limited, India
Kagoshima Dock & Iron Works Co. Ltd., Japan
Kidoura Shipyard CO Ltd., Japan
Kiso Shipbuilding, Japan
Kumamoto Dockyard Co. Ltd, Japan
Laboratory of Practical Technology, Japan
Microdata Marine Group, Mumbai
Mirim Systems Co. Ltd., Korea
Navautilc Technical Services, India
Navtec Engineering India Private Limited, India
Nirmon Designs Solutions Goa, India
Nishiike Design Office Ltd., Japan
Offshore Ship Designers, China
Otto Marine Pte Ltd., Singapore
Prime Steelkit Pte. Ltd., Singapore
PRM Offshore Heavy Ind Pte Ltd, Singapore
Qingdao Kind Ship Design. Co. Ltd., China
Shanghai Design Associates, China
SSI India Solutions Pvt., India
VINASHIN Ben Kien Shipyard, Vietnam
VINASHIN Eng. & Technology JSC, Vietnam
VINASHIN Ha Long Shipyard, Vietnam
VINASHIN Pha Rung Shipyard, Vietnam
Latin America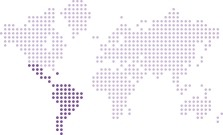 CCRVA Ing. Ricardo Alfonso Mejia Correa, Colombia
ESPOL University Escuela Superior Politécnica del Litoral, Ecuador
Ing. Dennys Dunker De La Torre Cortez, Peru
Ing. Mario Colpachi, Argentina
Ing. Rafael Francisco Espinosa Sémper, Ecuador
InterOcean Engenharia & Ship Management Ltd., Brazil
Sincronia, Brazil
Talleres Navales Del Golfo S.A. De C.V., Mexico