---
SSI Platform Partners
Aras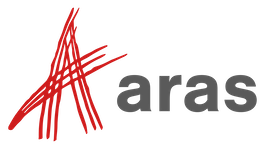 Aras offers the next-generation of Product Lifecycle Management (PLM) software for global businesses with complex products and processes. The Aras PLM platform helps manage today's business of engineering. By rethinking the way PLM is designed we have taken a fundamentally different approach to both the technology and the business model.
Autodesk

Autodesk, Inc., is a leader in 3D design, engineering and entertainment software. Customers across the manufacturing, architecture, building, construction, media and entertainment industries use Autodesk software to design, visualize, and simulate their ideas before they're ever built or created. From blockbuster visual effects and buildings that create their own energy to electric cars and the batteries that power them, the work of our 3D software customers is everywhere you look.
---
SSI Developer Network
The SSI Developer Network (SDN) is a community made up of SSI, SSI users, and third party developers. Working together, they take advantage of the open and collaborative nature of our software and development philosophy to extend the capabilities of SSI's core products and technologies. These partners work to make process automation, information transfer, and the full power of SSI technology accessible and effective for shipbuilders.
---
SSI Development Partners
Astoria Solutions

Astoria Solutions Pte Ltd is a Singaporean company set up specifically to help clients in the Marine, Oil & Gas and Construction industries to increase revenue, efficiency and lower costs. Astoria is a fast expanding innovator using cloud technology and "Disruptive Innovation" concepts to transform safety, accountability and productivity in the business of our clients in the Marine, Oil & Gas and Construction verticals.
http://www.astoriasolutions.com
ATA

ATA Engineering, Inc. (ATA) is an engineering consulting firm that provides innovative solutions through test-and-analysis-driven design by focusing on the engineering needs of manufacturers in addressing their cost, quality, and time-to-market challenges for mechanical and aerospace systems.
Auros Knowledge Systems

Auros Knowledge Systems delivers the power of 'Knowledge Aware Engineering,' which is transforming traditional engineering into a knowledge driven and learning enabled discipline. Auros' system provides a completely new set of capabilities to help global teams with certainty in knowledge reuse, continuous product and process validation and verification, and closed loop enterprise learning.
By connecting with SSI's platform, we bring the best of the knowledge provisioning capabilities we've achieved in other major manufacturing sectors to the shipbuilding industry.

Greg Burek, Director of Emerging Accounts at Auros Knowledge Systems
AutoFEM Software LLP

AutoFEM Software has developed a product that allows ShipConstructor users to leverage the information from within the ShipConstructor Product Model to directly drive the FEA tools in the AutoFEM Analysis application without leaving the familiar AutoCAD Environment.
Cloudis

Cloudis Ltd. is a UK based developer of engineering applications with a focus on cable management since 1996. The company's CMPIC (Configuration Managed Project Integration Cabling) software controls the design, routing and installation of all types of cabling and is used by some of the world's largest shipbuilders. Cloudis prides itself on its responsiveness to customer needs, its database expertise, integration capabilities, knowledge of engineering requirements and attention to detail.
CostFact

CostFact supports cost management throughout all shipbuilding phases. SSI USA and COSTFACT are working on an integration of ShipConstructor and CostFact in order to streamline the change processes in shipbuilding and drive costs down by exchanging design data as a primary parameter.
DotProduct

As one of the most time and cost-effective ways to capture the as-is condition of a vessel, DotProduct's 3D scanning tools provide shipyards and designers with a way to perform maintenance, repair, and refit work easier than ever before.
Etrage

ETRAGE LLC, based in Waltham, MA, is a software development company that focuses on products and services in engineering/design automation and integration, manufacturing automation and data integration. ETRAGE's services have been in the areas of automation, customization and integration of 3D solid modeling CAD, PDM, ERP and MRP systems.
ExpressMarine AS

ExpressMarine is the ideal conceptual structural modeler and pre-processor to ShipConstructor. ExpressMarine structural models can be used to initialize a ShipConstructor project, with all structural components mapping directly to ShipConstructor objects. The model may be further used in other marine design software for detailed engineering, class drawings, weight distribution and tracking, and FEM analysis.
Integrating with a shipbuilding specific platform allows us to pass through the industry specific level of information ExpressMarine users require, improving the combined functionality of both solutions.

Runar Aasen, Manager at BAS Engineering, the company behind ExpressMarine
https://www.expressmarine3d.com
Interview with Runar Aasen, Manager at ExpressMarine
Floorganise

Floorganise provides shipyards with increased project control and process maturity through knowledge and our Manufacturing Execution System (MES). Floorganise serves all types of yards through the building, maintaining or refitting of all types of ships.
HGG Profiling Equipment

HGG is the leading supplier of CNC pipe cutting machines and robot profile cutting lines for coping beams and hollow sections. In addition, HGG offers cutting services at various service centers.
IFS

IFS is a public company founded in 1983 that develops, supplies, and implements IFS Applications™, a component-based extended ERP suite built on SOA technology. IFS focuses on industries where any of four core processes are strategic: service & asset management, manufacturing, supply chain and projects. The company has 2,000 customers and is present in more than 50 countries with 2,700 employees in total.
Nestix

Founded in 1982 and based in Oulu, Finland, NESTIX has been meeting the needs of major steel service centers, shipyards, offshore yards, pipe fabricators, mechanical engineering companies and the steel construction industry for more than 30 years. Its software portfolio is used to control manufacturing and assembly in order to improve production, optimise machine and personnel utilisation, and minimise material waste – while improving the quality of the fabricated parts.
Peer Software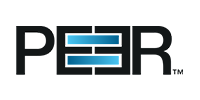 Since 1993, Peer Software has been dedicated to creating enterprise-class solutions that help meet the challenges of today's business requirements for always on, always available data infrastructure for:
Distributed global teams
Active-Active highly available file services
Mixed storage systems
Hybrid cloud and multi-cloud
Management of exponential data growth
Pemamek Ltd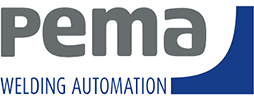 Pemamek is a global welding and production automation provider. The company is specialized in designing and manufacturing automated systems for heavy metal industries.
Praeses Business Technologies

Praeses provides custom application development services across a number of industries and the US Department of Defense. Praeses looks to apply technology to solve business problems. We have been working in the shipbuilding industry since 2004 and have a number of key client relationships in the industry.
ProModel

ProModel provides Shipbuilders and Shipyards with simulation-based predictive-analytic decision support tools that allow organizations to understand and improve system performance in a low-risk environment.
PROSTEP AG

PROSTEP is the leading, vendor-neutral consulting and software company for any and every aspect of product lifecycle management (PLM). We provide customers with strategic advice and technical solutions for their digital transformation and help make them fit for Industry 4.0.
Our Digital Integration Platform OpenPDM enables automated information flow between enterprise systems incl. PDM, PLM, CAD, ERP, MES, … and transaction-safe secure collaboration across companies – wherever they are. Being proven technology in productive use in aerospace, automotive, defense and transportation industries for more than a decade OpenPDM is cloud-enabled and supports the entire lifecycle of products.
With the OpenPDM SHIP edition of the platform, we add support for Marine & Offshore (M&O) specific systems incl. AVEVA, CADMATIC, HEXAGON, NAPA, and SSI.
The cooperation of SSI and PROSTEP perfectly addresses the platform-of-platforms idea. In providing OpenPDM connectivity to ShipConstructor, EnterprisePlatform and DigitalHub we close another important gap in the M&O industry's tool ecosystem within the ship development process and strengthen our market position in this important industry as provider of Digital Continuity and Traceability.

Matthias Grau, Key Account Manager, Shipbuilding Industry at PROSTEP AG
https://shipbuilding.prostep.com | https://www.prostep.com
Interview with Matthias Grau, Key Account Manager at PROSTEP
PTC

PTC delivers technology solutions that transform the way organizations create and service their products. As one of the world's largest and fastest-growing technology companies, PTC helps manufacturing leaders address the biggest business challenges they face today. PTC's solutions help companies optimize the activities within individual functions of your organization and aligned across your entire enterprise: from engineering to supply chain and manufacturing, sales and service.
QinetiQ

QinetiQ is a company of scientists and engineers committed to listening, understanding and responding to our customers' needs. This enables us to use our depth of experience and our unique science and engineering expertise to equip them with powerful solutions to their most pressing challenges.
Seanaptic LTD
SEANAPTIC provides advanced modelling and estimation tools for ship design, both off-the-shelf solutions and customer tailored applications to best suit the requirements of naval architects worldwide.
Our software is used by some of the largest ship design companies, shipyards and navies to design the entire range of vessel types, from cruise ships to pleasure crafts, from combat vessels to super yachts, from tugs to barges.
ShipWeight

Estimate, track, and monitor weight and center of gravity for your project from the conceptual phase, through basic design, detail engineering, and construction, all the way until delivery and beyond.
SmartShape

SmartShape securely streams intelligent 3D models in just seconds to commercially available network-aware devices (tablets, smart-phones, PCs) with support for on-line bi-directional communication and off-line operation with automated data synchronization.
By seamlessly bridging the physical and digital worlds, SmartShape is helping to accelerate the shipbuilding industry's transition to the use of digital twins, empowering owners and operators to achieve greater returns on their assets.
The Digital Twin must be accessible by all stakeholders, with the latest data, in real-time. It must span all devices and all teams. To be a truly single source of truth, it must not just provide collaboration features, but collaboration must be treated as a first-class citizen.

Jean-Marc Le Roux, CEO at SmartShape
Interview with Jean-Marc Le Roux, Founder and CEO of Aerys/SmartShape
Technosoft Zentech

TechnoSoft is a leading provider of product and process modeling and integration solutions, used by engineering organizations to streamline design, analysis, and simulation processes in aerospace, defense, automotive, industrial equipment, and shipbuilding industries.
VizExperts

VizExperts is a pioneer in Virtual & Augmented Reality technologies. Delivering immersive solutions to large corporates, government & international clients for over 12 years.