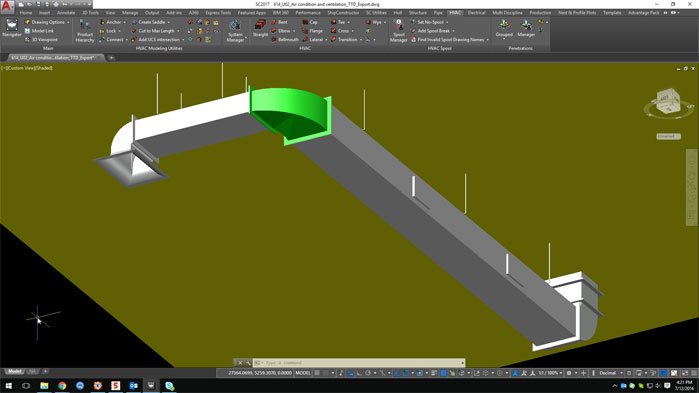 Overview
In ShipConstructor 2017 R1.1, we continued with the ongoing enhancements to the HVAC product. Following the recent additions of the cap and bellmouth stocks, we have added support for the drop cheek elbow type in this latest release.


New ShipConstructor HVAC Stock Part: Drop Cheek Elbow
Highlights
A drop cheek elbow is an HVAC part that turns right or left while transitioning to a different size end.

Drop Cheek Elbows in ShipConstructor are defined parametrically, similarly to other stocks.

A difference is that the throat curve is always represented by a circular arc with a constant radius.

A drop-cheek elbow allows for a transition in its profile width as well as a slant in its cheeks. When setting a cheek at an angle, an offset parameter can be adjusted for the "in" and "out" ends of the elbow so that only one of the sides is dropped while the other one is kept flush. Notice that setting one of the cheeks to be flush is useful in places where an expansion is only possible in one direction such as in proximity to a wall or ceiling.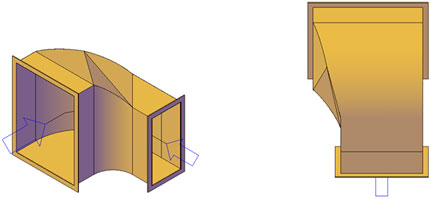 Benefits
Drop cheek elbows fit well in places where a change in the HVAC line cross-section coincides with a turn.

As a stock part, it can be represented in the 3D model and thus show up in reports and BOMs. Being in the 3D model also improves modeling efficiency and production information.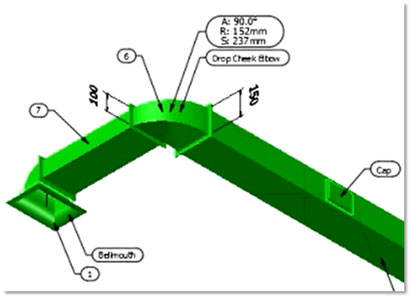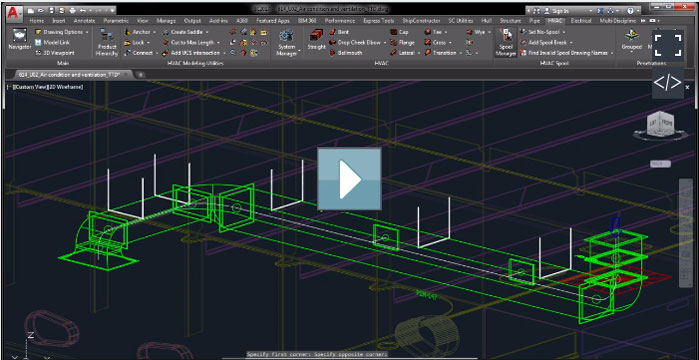 › To watch the video, Sign-up for a Nexus Account

Already have an account? Click here

System Requirements
Supported Client Operating Systems
Windows 7, Windows 8.1, Windows 10

Supported Server Operating Systems

Windows Server 2008, 2008 R2, or 2012 (64-bit)

SQL Servers

MS SQL Server 2008, 2008 R2, 2012, or 2014

Installer includes Microsoft SQL Server 2014 Express
Note that SQL Server 2012 Express Edition SP1 is no longer packaged with the installer.

Supported AutoCAD Platforms

AutoCAD 2016 and 2017

AutoCAD Mechanical 2016 and 2017

AutoCAD P&ID 2016

AutoCAD Plant 3D 2016 *

Supported Autodesk Suites**
Product Design Suite 2016 and 2017**

Factory Design Suite 2016 and 2017**

Plant Design Suite 2016 and 2017**

Design Suite 2016 and 2017**
* Note that AutoCAD Plant 3D 2017 and AutoCAD P&ID 2017 are NOT supported. Use of these versions can result in crashes and loss of unsaved data.
** Pending final testing and verification.
ShipConstructor 2017 R1.1 Installation Guide

See Manuals in SSI Nexus

Download Information

See Downloads in SSI Nexus
Purchasing Information
To purchase the software or renew your Subscription contact an SSI Representative