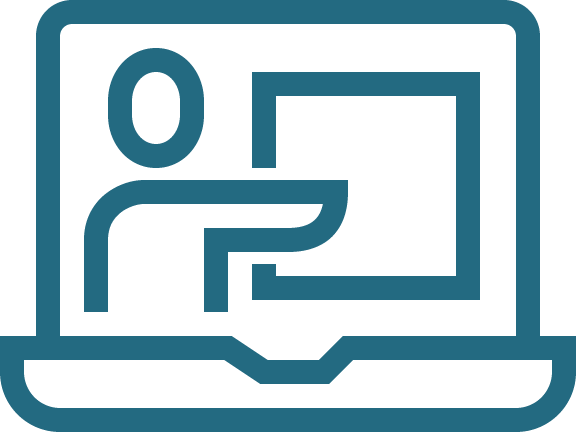 SSI believes that each one of our clients is also our partner. We are committed to solving our partner's toughest shipbuilding challenges so that they can focus on what they do best – shipbuilding. This webinar series is designed to help our users get the most out of our solutions. Join us as we host bi-weekly technical webinars that are full of helpful tips and tricks that will keep you at the top of your game.
Getting started with the SSI Desktop App
In this webinar, learn about why we created this new utility, and how it will help your organization expedite Support Requests and get the most out of SSI Products.
The SSI Desktop application is a standalone utility, available under SSI Nexus Downloads, that allows a ShipConstructor user, engineering team manager or system administrator to:
Quickly scan and understand what SSI products and versions are installed on a workstation
Quickly incorporate this information to create and submit an SSI Support Request
Quickly access existing support requests and SSI resources
Why use the SSI Desktop App?
End users do not need access to SSI Support online to get the support request process started
End users can create support requests and direct them to their managers with all the necessary information already filled in
Support Requests are then created and submitted much faster
Technical investigations begin sooner, leading to resolutions provided in a more timely manner
Prepare yourself with this brief review of the SSI Desktop App.
This webinar takes place: 12/03/2020 8:00 am PT.
Register Here
---
Tips on WorkShare Transfer / Catalog Compare / Graphic Preview
One of the greatest challenges in shipbuilding today is managing changes across a series of hulls. When collaboration across and between organizations is involved, the challenge of managing those changes is compounded, even when working on a single hull.
With WorkShare Transfer, you can save time by selecting only the items you need and transferring them directly between related projects, allowing you to re-use the exact work required on-the-fly.
In this webinar, learn the ins and outs of how to use WorkShare Transfer effectively.
Prepare yourself with this brief review of the SSI 2021 R1.1 WorkShare Transfer Graphic Preview feature.
This webinar takes place: 10/15/2020 8:00 am PT.
Register Here
---
Visually Compare Revisions with ShipExplorer
Comparing revisions of work performed on a ShipConstructor Project is an essential, but sometimes time consuming task. To understand the work performed on a project, Users can now define and visualize comparison criteria with any part properties when using the Compare Revisions capability of ShipExplorer. A configurable XML file is included with the installation of the SSI 2021 R1.1 version of ShipExplorer, whereby users can now define the comparison criteria including Category and Name of the property along with a Tolerance value. Users can also include UDAs in the comparison criteria.
Learn how to quickly and effectively visualize revisions changes of a ShipConstructor Project by making use of ShipExplorer.
Prepare yourself with this brief introduction of ShipExplorer.
This webinar takes place: 10/01/2020 8:00 am PT.
Register Here
---
Getting Started with ShipExplorer
With hundreds of thousands of parts in a single CAD model, a way to quickly visualize what has changed gives you the power to focus on the task at hand. ShipExplorer allows any stakeholder, CAD designer, or non-CAD/CAM user to quickly visualize and share design changes, inspect models, and communicate necessary revisions to whoever needs the information.
ShipExplorer makes it easy to:
Use the switchback feature to connect to and open the related model drawing within ShipConstructor.
Load and compare revisions between model drawings.
Load the product hierarchies and create sets from the hierarchies for easy visual navigation.
Use the embedded Search tool to find specific parts.
Review drawings, compare design changes, and communicate complex data models across local and wide area networks.
Quickly isolate selected objects and understand their orientation with the click of a button.
In this webinar, learn the essentials regarding installation of ShipExplorer and Navisworks, configuring and using the ShipExplorer Launcher, and understand the key visualization tools provided by ShipExplorer.
Prepare yourself with this brief review of the SSI 2020 R1.1 ShipExplorer enhancements.
This webinar takes place: 09/17/2020 8:00 am PT.
Register Here
---