Defense shipbuilders across the world are designing, building, and maintaining some of the most advanced vessels in history. But shipbuilding, and especially defense shipbuilding, is going through a transformation. Understanding what is to come and the steps needed in order to remain a leader is crucial.
This eBook, authored by SSI co-CEO Denis Morais, aims to:
Identify the changes coming to our industry.
Answer why defense shipbuilding is different.
Explore the concepts and technologies that will make the future of shipbuilding possible.
If your organization builds defense vessels or you're interested in exploring what it takes to lead this industry forward, you will find huge value on every page.
About the Author
Denis Morais, SSI's co-CEO, has been internationally recognized for his published blogs, articles and papers and continues to provide insights on innovative solutions for the marine industry. He has worked hand in hand with industry partners and SSI's clients around the world to solve their most difficult business and technological challenges. This depth of understanding of both the current and future state of technology and the business of shipbuilding serve Denis well as he leads SSI towards the delivery of innovative products and services.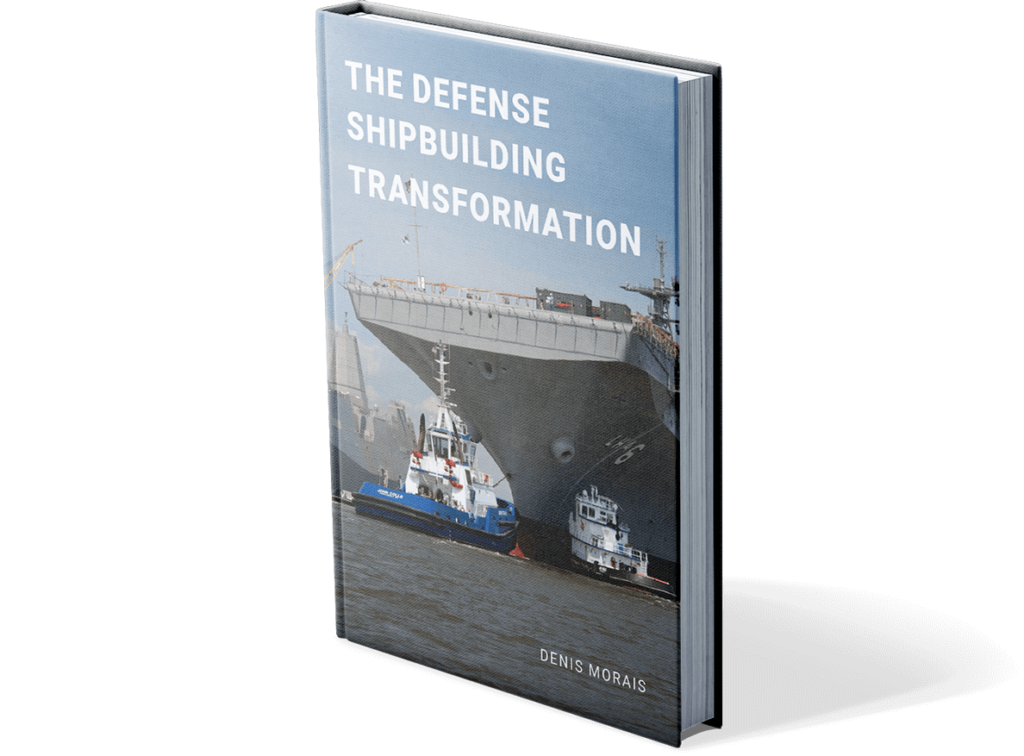 Get access to the full eBook: