No matter when your connection to SSI began, we want you to join us in celebrating our 30th anniversary year. Throughout 2020, we will be highlighting the stories behind our history, sharing memories with clients, identifying significant milestones, exploring key moments, celebrating the transformations we have helped facilitate across shipbuilding, and looking towards the future of SSI and shipbuilding.
Here is just some of the great, interactive content we have coming up for this year. The entire SSI team is excited to have you along for the journey.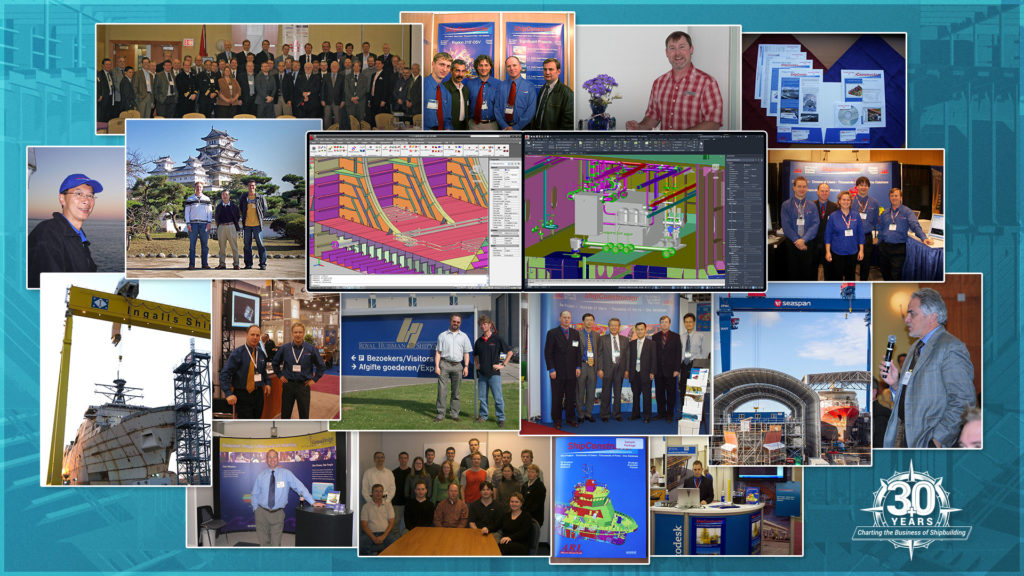 ---
The SSI Story
Make sure to stay tuned to our Lighthouse blog as we tell the history of SSI and how we got to where we are today and the things we hope to achieve in the future.
Part 1 – Unpacking SSI's Origin and Leadership
After 30 years, we have plenty of stories to tell. See where SSI came from, how we've stuck true to our original founding principles, and what our vision for the future is.
Part 2 – SSI's 30 Year Product Vision Pays Off
While most in the shipbuilding technology industry concentrate on one or more of the phases of shipbuilding – designing, engineering, building, or maintaining vessels – SSI has also focused on developing a solution that makes the connection of those phases possible. 
---
SSI Timeline – "a walk down Memory Lane"
Think of our timeline like your family photo album, full of memories and milestones. With 30 years of experience empowering shipbuilders, we have gone through a lot of firsts. Walk yourself through some of the highlights on our interactive timeline and explore the artifacts we have gathered along the way.
---
New Website and Rebrand
The more first-hand experience we have with shipbuilders, the more we learn about the challenges they face. We've created our new website to make it easier to find answers for the shipbuilding challenges your organization experiences implementing technology and navigating the future of shipbuilding.
Explore and search our new site to discover insights into shipbuilding, every part of a vessel's lifecycle, and our products.
---
Honoring our Clients
A huge part of what has made it possible for us to develop as a company throughout the past 30 years have been our clients. They have been one of the major keys that has allowed us to consistently and incrementally improve how we help shipbuilders.
Throughout the year, our co-CEOs Darren and Denis will be visiting clients around the world. Make sure to join us as we follow along and highlight some of the amazing things our clients have accomplished.
---
Austal
To kick the year off, Darren Larkins, co-CEO, and Simon Crook, Solutions Specialist, visited Austal in Henderson, Australia. 2018 marked Austal's own 30th anniversary and they congratulated SSI as we start our 4th decade of business.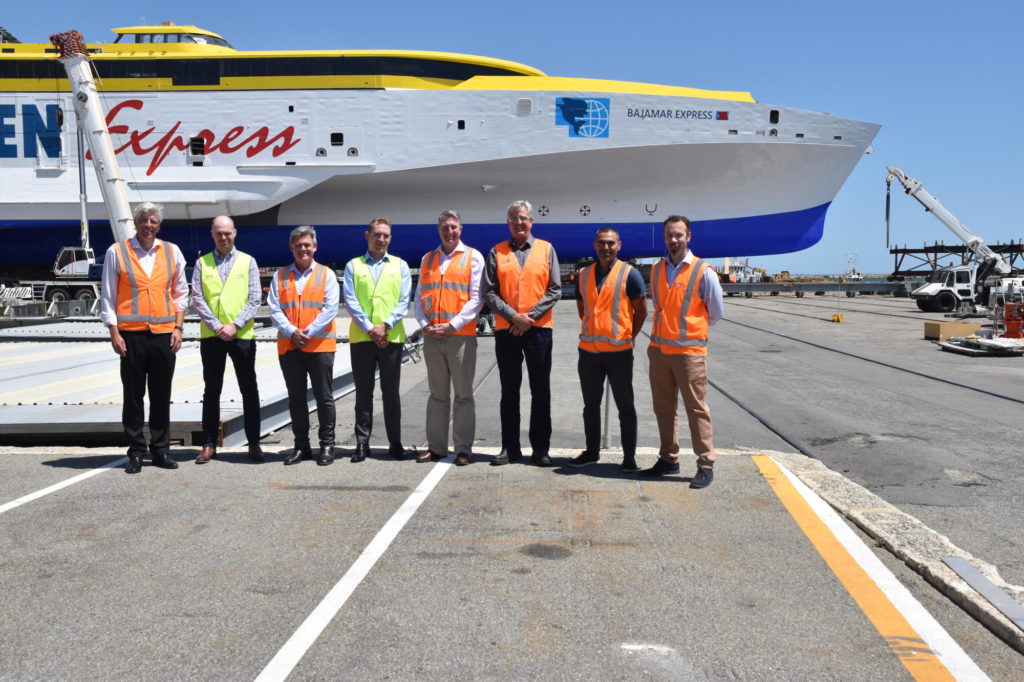 Austal has been a long-time partner of SSI and a hugely important contributor to our success. We look forward to continuing our great relationship, to solving more shipbuilding problems, and working together for many years to come.
---
So Much More
Consistently, we are busy looking ahead at the future of the shipbuilding industry and SSI's role within it, but that can leave little time to reflect on just how far we've come. Thank you for being a part of the SSI community and joining us throughout all of 2020 as we focus on where we came from, where we are, and where we're going.
This page will be updated with highlights from our celebration throughout the year. To join us in this year of celebration just subscribe to our Lighthouse blog. You will be kept in the loop as we commemorate our 30 year effort to build a business that adds value to the global shipbuilding community.