By leveraging trusted engineering and shipyard data from SSI, Floorganise provides shipyards with increased project control and process maturity through a shipbuilding-specific Manufacturing Execution System (MES).
Choosing the right MES
Operational excellence in shipbuilding requires different information and processes than in other manufacturing industries. Floorganise's focus on the shipbuilding industry accounts for that and provides an integrated planning and control solution.
Accurate time and attendance tracking, shop floor control for front line supervisors, automated detailed and project planning, and insightful reporting work together in the right MES solutions to give shipyards more control over project operations.
When combined with SSI solutions, Floorganise is able to use ShipbuildingPLM as the hub for operations information. By using released information related to specific drawings or blocks like dimensions, build sequencing, and weight, the risk of change to planning is significantly reduced. As a result, stakeholders can be confident in the budgets and timelines that are generated.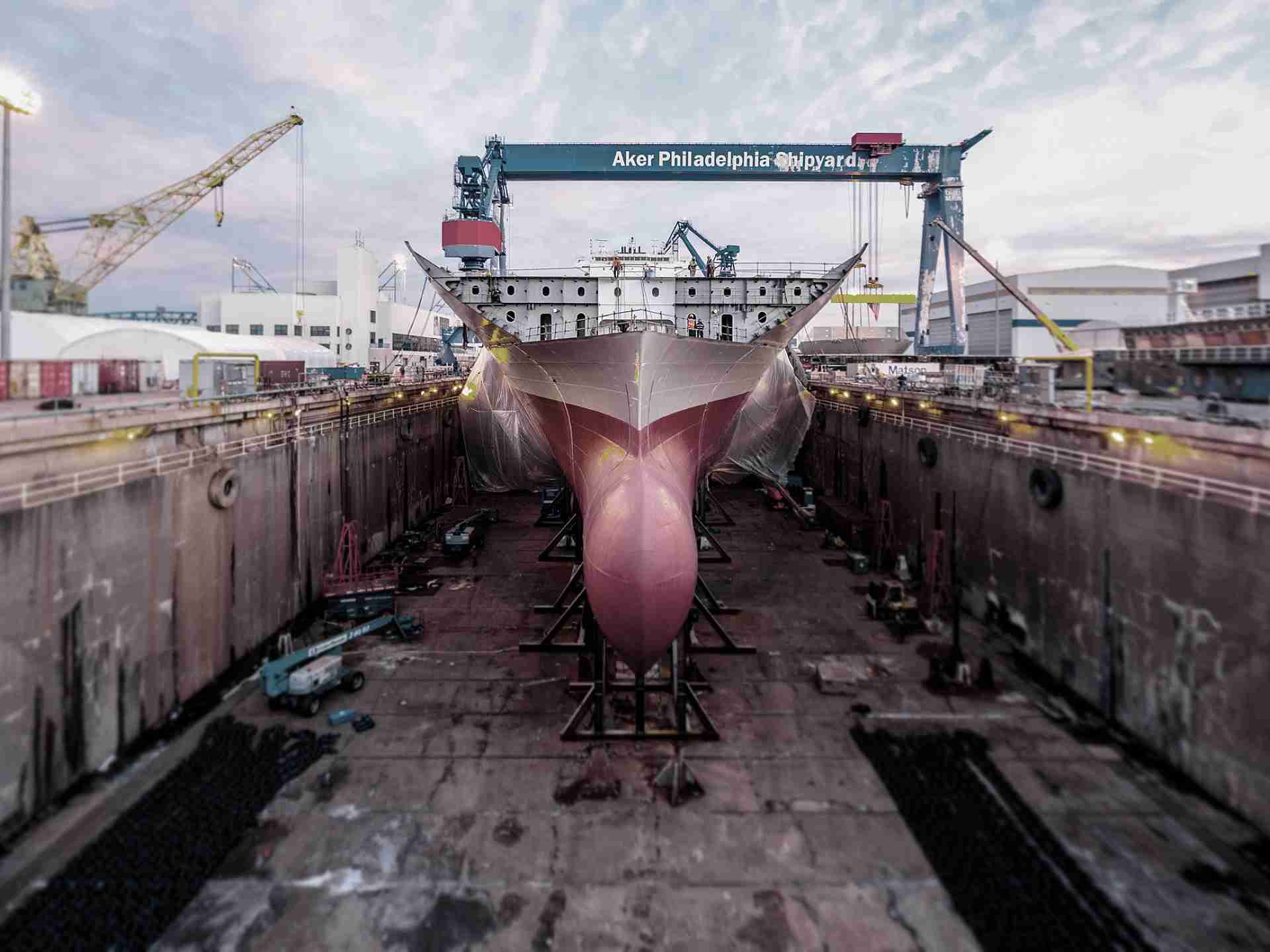 ShipbuildingPLM is a logical hub within the whole of the shipyard IT landscape. For us, it's a one-stop-shop.
Ronald de Vries, Managing Director, Floorganise
Floorganise and SSI joint shipyard successes
As projects become more complex, it's becoming even more important to bridge the gap between engineering and operations. To address that challenge, Floorganise and SSI are working alongside Austal USA, Fincantieri Marinette Marine, and Philly Shipyard PSI on an automated detail planning NSRP project.
The focus area of the project is to automate the detailed planning process coordinated with the project plan through a direct integration with engineering data. Automated detail planning allows for automated sequencing, budgeting, scheduling, and resource allocation. Integrating the 3D engineering design model allows metadata at the part level to drive the automated planning algorithm to support planning, shop floor control, EVMS, and ERP systems.
Floorganise is able to use ShipbuildingPLM as their single source of truth, ensuring that only accurate and released information, like weld length, weld type, or spool size, is fed downstream. With trust in the underlying information, the shipyard can calculate and estimate activities with confidence. The end result is more transparent processes, more accurate estimation and scheduling of activities, and the ability to learn from block to block, rather than project to project.
This project offers the participating shipyards the ability to experience the enhanced capabilities of integrating engineering, planning and production control to increase not only their level of project control but also the efficiency of their operational performance by up to 15%.
SSI World Shipbuilding Conference Sponsor
Floorganise is a proud sponsor of SSI and the World Shipbuilding Conference. See how Floorganise supports shipbuilders and their community.