The Challenge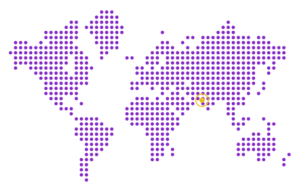 Every retrofit project begins with the need to identify the reality of what exists on a ship. If the ships digital twin hasn't been updated throughout its lifecycle, or a ship was produced without a digital twin, it's highly likely that the retrofit designer will not be able to leverage existing information. That means starting from scratch.
For 21 Knots, the challenge was determining the most cost-effective, scalable, and efficient way of capturing the on-board reality and designing modifications, without sacrificing quality.
---
The Solution
Leveraging the now accessible nature of laser scanning technology and the open nature of SSI's engineering solution, 21 Knots completed a BWTS retrofit in less time and with fewer errors, allowing them to take on more projects and successfully meet deadlines. With each retrofit possessing unique challenges, and each vessel differing slightly, relying on laser scanning is one way to ensure you have as much information as possible to help you throughout the design process.
---
The Result
Download the full case study below to see detailed information how 21 Knots reduced project time costs by 50%.
Reduced need for measurement experts
Improved accuracy and precision
Streamlined refit process
---
Access the Content