Technical concepts in shipbuilding can often be hard to convey. These diagrams and infographics aim to break down those concepts into informative and digestible pieces. Explore them below and get quick, bite-sized answers to your shipbuilding questions.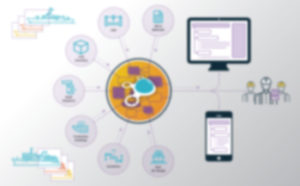 DigitalHub
To make informed decisions going forward, it's important to know a project's current and past status. DigitalHub works by capturing the evolution of your ShipConstructor projects through time. Simply by using a standard web browser to view ShipConstructor items and their relationships, accurate data becomes easily accessible to users across all shipyard departments.
Learn More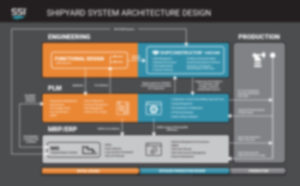 Shipyard System Architecture Design
What is frequently required is a solution that is designed with an open architecture platform. Theintegration of SSI's ShipConstructor CAD/CAM software with the ARAS Innovator PLM system, using SSI's EnterprisePlatform product, accomplishes this goal. See how this is architected across design, engineering, and production within a shipyard.
Learn More