Australia has developed an enviable reputation for innovative high-speed ship design and construction.
Australia has developed an enviable reputation for innovative high-speed ship design and construction. As leaders in aluminium vessel construction, Australian shipbuilders are looking to CAD technology to maintain their market position and cope with strong forward orders with limited numbers of skilled workers. ShipConstructor is proving to be the CAD system of choice in this environment with a number of yards adopting the software in the past few months.
In 2004, Albacore Research Ltd. (ARL) teamed up with Formation Design Systems (FDS) in Fremantle, Australia to link together FDS' Maxsurf naval architecture software with ARL's ShipConstructor. In addition, FDS began selling and supporting ShipConstructor in the Australian market. Most ships designed in Australia are designed using Maxsurf, and now many shipyards are adding ShipConstructor to provide a complete CAD/CAM solution from initial design right through to final construction.
At Tenix Defense Marine Division in Melbourne, Victoria, ShipConstructor has been adopted for use on the Protector project for the New Zealand Navy. ShipConstructor is being used for the detailed design of two 85m offshore patrol vessels. For Tenix, ShipConstructor represents another step in their drive for continuing improvement in efficiency and accuracy in shipbuilding. Tools like the 3D fly-through are also helping foster collaboration between the various teams and helping customers track progress on the project.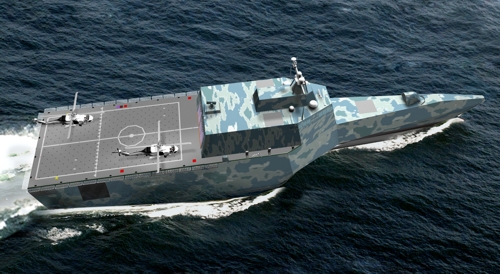 On the western coast, Austal Ships has become a clear leader in the world market for high speed vessels. Austal is currently using ShipConstructor on their most ambitious project yet – the design of a trimaran vessel for the US Navy's Littoral Combat Ship (LCS) program, as part of the General Dynamics Team. This new class of combat ship requires a great deal of innovation in all areas of design and production and the collaboration features of ShipConstructor are helping the design and production teams produce a high quality vessel within a limited timeframe.
For further information regarding Tenix, Austal, and Formation Design Systems go to www.Tenix.com, www.Austal.com, and www.FormSys.com.