As quickly as it arrived, World Shipbuilding Conference 2022 in Mobile, Alabama, wrapped up. If you missed it, SSIWSC was back in Mobile for the first time since 2018 and is our biennial conference focused on the latest innovations in digital shipbuilding. This year, the conference spanned three days and featured shipbuilding leaders from around the globe across more than 40 sessions.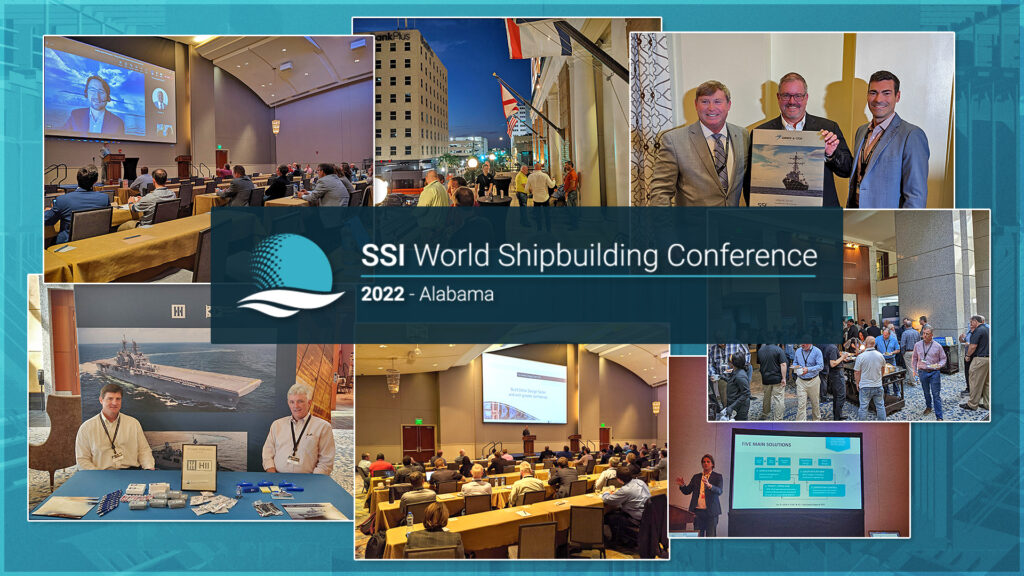 The conference went by fast, so whether you were there in person, or are going to join our virtual conference once it's live, here's a recap of the best highlights and takeaways from SSIWSC 2022.
A Focus on Partnering
The conference was split up into three distinct days:
Day 1: Empowering Engineering Focus
Day 2: Business and Digital Transformation Focus
Day 3: Innovation, R&D, and Workshop Focus
But what was true for the entire event was the consistent discussion of the importance of strong partnerships. We were lucky to have so many of our platform and development partners join us, but we also saw our clients continuously bring up the value of partnerships and how SSI was a great partner for their business.
Throughout our 30-plus-year history, we have worked closely with some fantastic shipyards and design offices. We took the chance to share a token of our appreciation and honor some of our longest-standing and most innovative clients.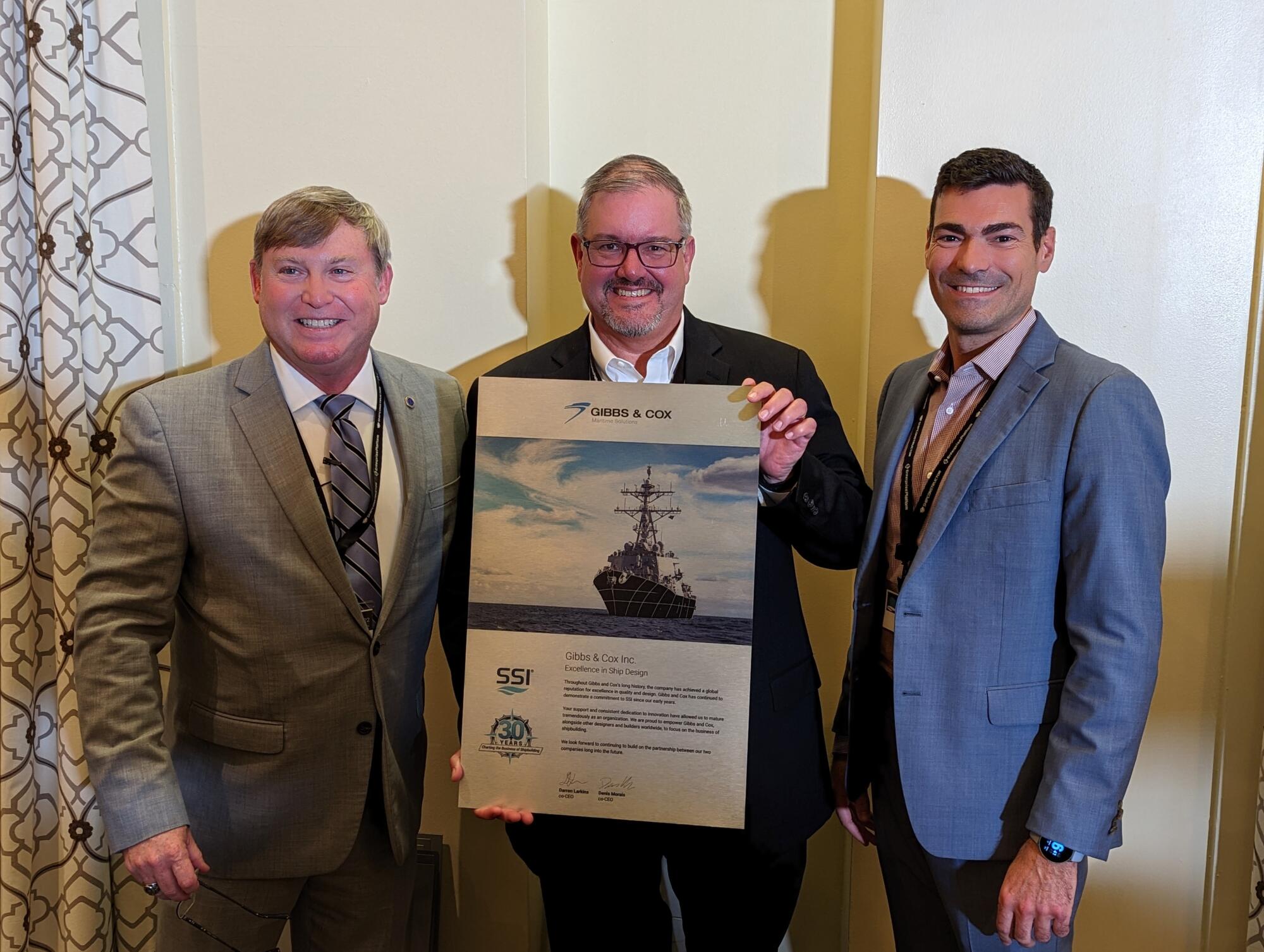 ---
Day 1: Empowering Engineering Focus
The first day was focused on empowering engineering through our model-based environment. With so much information stored as part of the project, the better shipbuilders can access information across the whole model, the more accurately and faster they can complete design and engineering tasks.
There was a big focus from our partners on extending the SSI solution and ensuring that shipbuilders can use project information in the way that best fits their business and processes. In many cases, the connection was so seamless that it was hard to see where our solution ends and our partners' begin.
Engineering Innovation Keynote
Brian Blanchette, VP of Quality and Engineering at HII – Ingalls Shipbuilding, kicked off the conference with his keynote session on the "Value of a Strategic Partnership with SSI." Ingalls Shipbuilding has been an SSI client for 20 years, and in that time, our two organizations have built a trusted partnership.
Blanchette talked about the need to engage strategic technology suppliers effectively as partners to move from a legacy position to a more forward-looking, digitally-driven business. Those that don't will quickly realize that a business cannot transform itself entirely from within. This type of strategic partnership allows the two firms to drive and align common goals in achieving a true digital transformation.
More Innovation
The rest of the day saw lots of presentations from SSI product experts and development partners. Ranging from an overview of the future of the SSI development roadmap to best practices when working with sister ships.
---
Day 2: Business and Digital Transformation Focus
As Ingalls Shipbuilding echoed in their keynote the previous day, shipbuilders need a partner that works with them to build towards their goals for any digital or business transformation to be successful. With day two focused on transformation, we looked forward to hearing cases from clients on their digital journeys, the foundation needed for successful change, and how PLM can act as a source of truth for a shipyard's digital ecosystem.
Business and Digital Transformation Keynote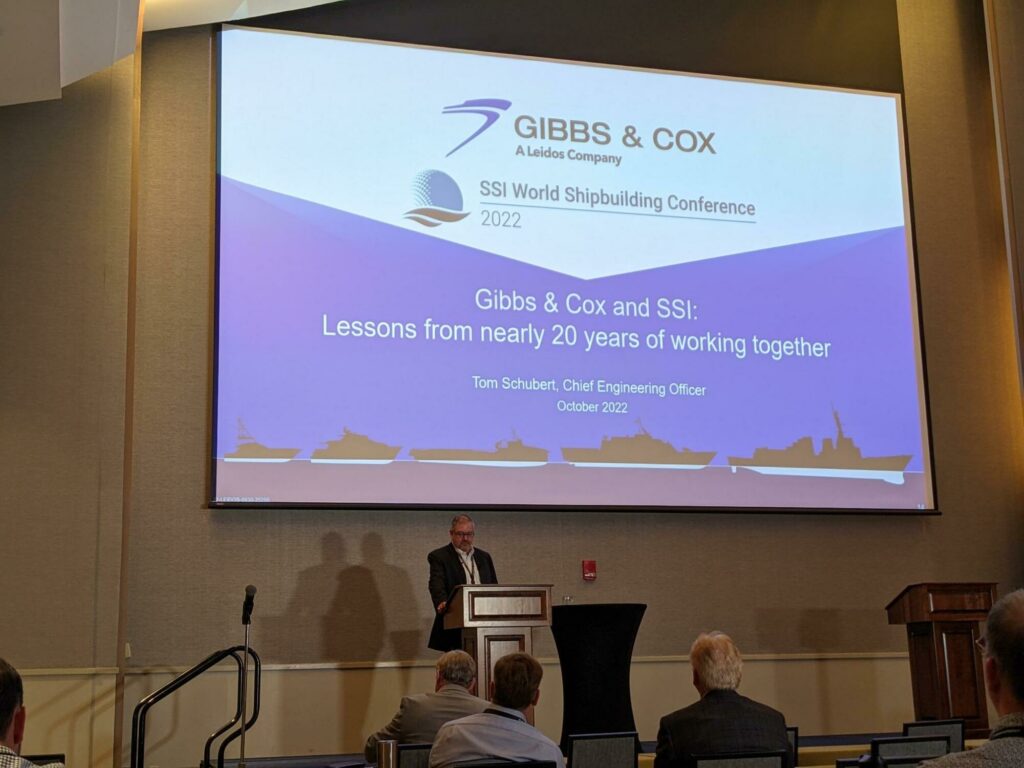 Thomas Schubert, Chief Engineering Officer at Gibbs & Cox, opened the day with his lessons from nearly 20 years of SSI and Gibbs & Cox working together. He highlighted SSI's deep industry knowledge and how our team knows the shipbuilding industry inside and out. Schubert also looked towards the future and how Gibbs & Cox is looking towards increasing the level of information integration within their organization and using SSI solutions in a cloud environment.
The conference is going great. Great turnout and meetings.

Ronald de Vries, Managing Director, Floorganise
Austal USA and Austal Australia Approaches to Digital Transformation
We were excited to have JC Piat, Senior Project Manager at Austal Ships (Australia), and Barbara Turrens, IT Solutions Architect at Austal USA, present their journeys with and implementations of SSI ShipbuildingPLM.
Piat outlined how Austal Australia's approach to PLM implementation, ERP integration, and the milestones they're working on all work together as part of a holistic transformation effort. Their team can now rely on one operational dataset to feed the entire shipyard by taking control of information across the shipyard through a hybridized approach.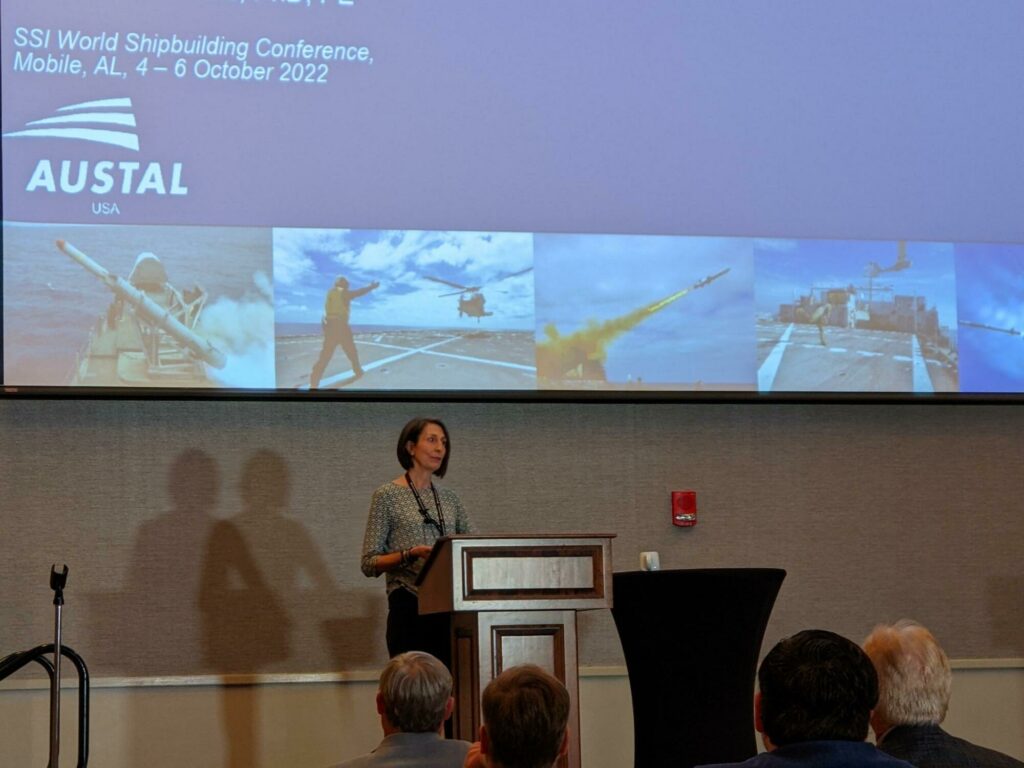 Turrens shared how Austal USA can take advantage of the close working relationship between Austal Australia and SSI to benefit their own implementation of ShipbuildingPLM. For example, we added more granular boundaries for part information thanks to the findings of Austal Australia. Austal USA can now use the same development for their ShipbuildingPLM implementation.
---
Day 3: Innovation, R&D, and Workshop Focus
To wrap up the conference, our team wanted to look toward the industry's future and see where the latest innovations, research, and development will take us. Throughout the morning, attendees saw the cutting edge of shipbuilding come to life through the research projects that are currently underway.
R&D and Innovation Keynote
The keynote for the day featured Tom Perrine, VP of Engineering at Austal USA and NSRP Executive Control Board Chair, discussing the NSRP program currently managed by Advanced Technologies International. He shared insights into the program and what is being done to drive engineering innovation through new shipbuilding technologies. Perrine shared that the level of collaboration between industry and technology providers is better than ever and is a key reason for the success we are seeing.
Hands-on Learning
The conference ended on a high as many of our attendees started a selection of hands-on workshops. The workshops on offer were split into five distinct streams:
Functional
FEA
Virtual Environments
Extending CAD/Data Re-use
ShipConstructor Tips & Tricks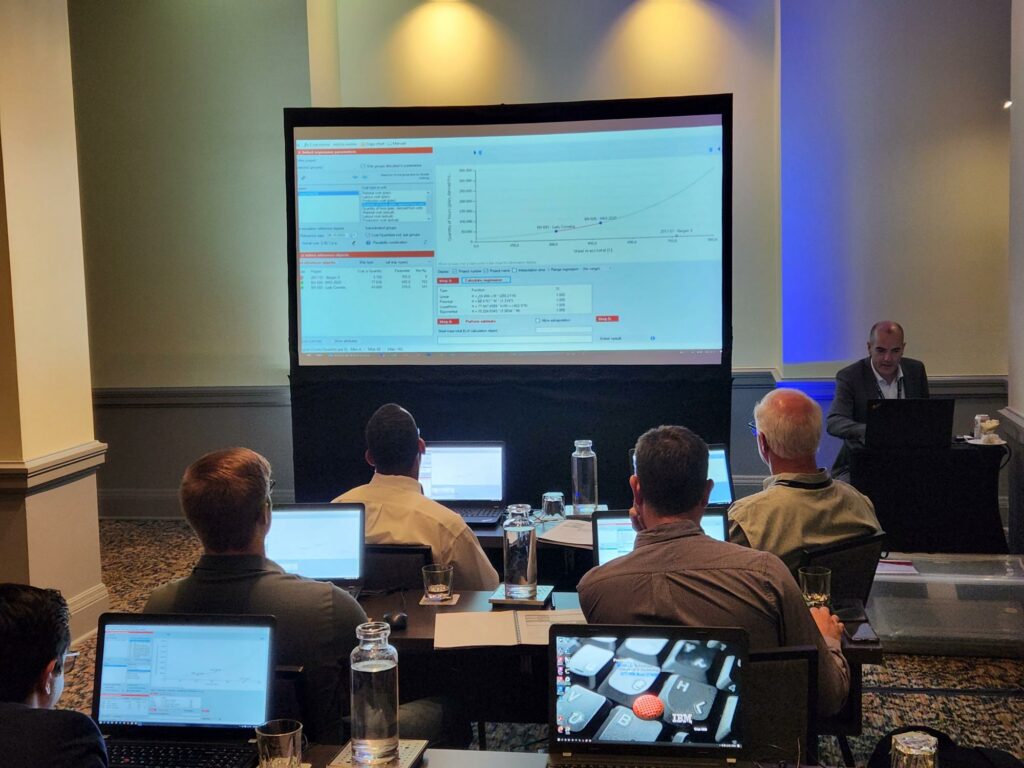 ---
Until the Next Shipbuilding World Conference
A big thank you to everyone who attended the event this year. It has been fantastic to host this conference again, connect and re-connect, listen to fantastic insights from shipbuilding leaders worldwide, and build on some already strong partnerships. From everyone at SSI, we hope you enjoyed your time at the conference and appreciate your part in making this event as great as it was.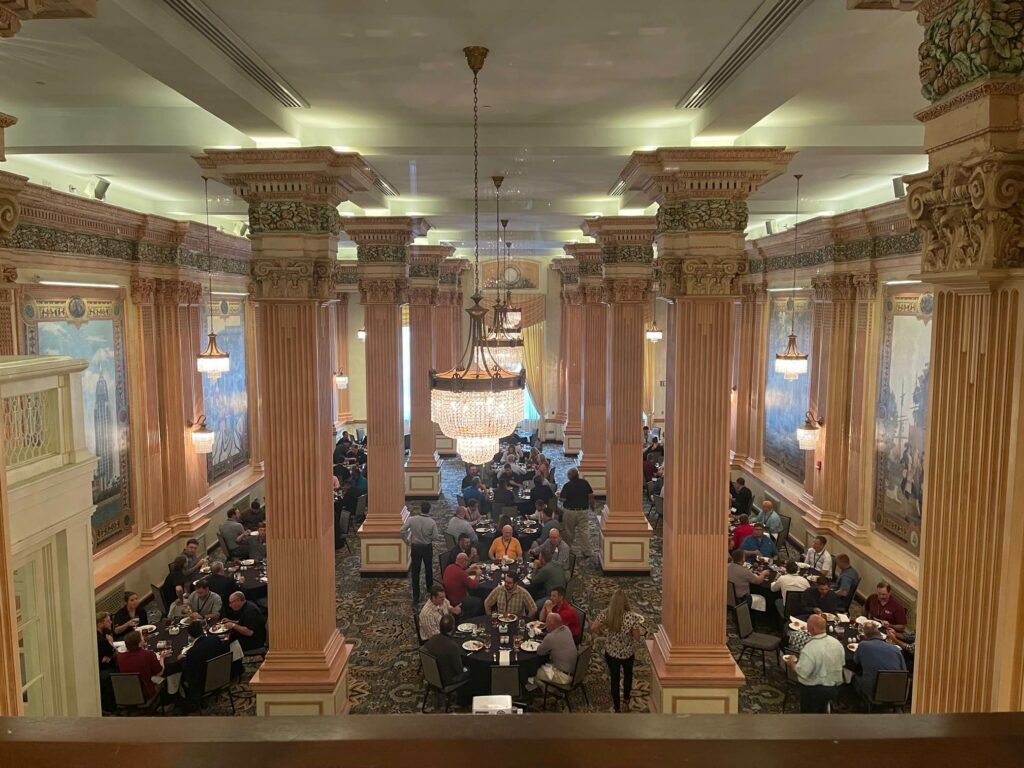 This was an exceptional event from the registration to the final training session – the location was great, the food was unreal, and the activity and attendance were considerable. The agenda was packed. Nicely done.

Ray DelDin, Senior Manager – Maritime Sales, Altair
If you couldn't make it to the event or want to rewatch any sessions stay tuned for our virtual #SSIWorldCon. We'll be providing access to all the presentations through our website.
Looking forward to seeing you at our next conference.