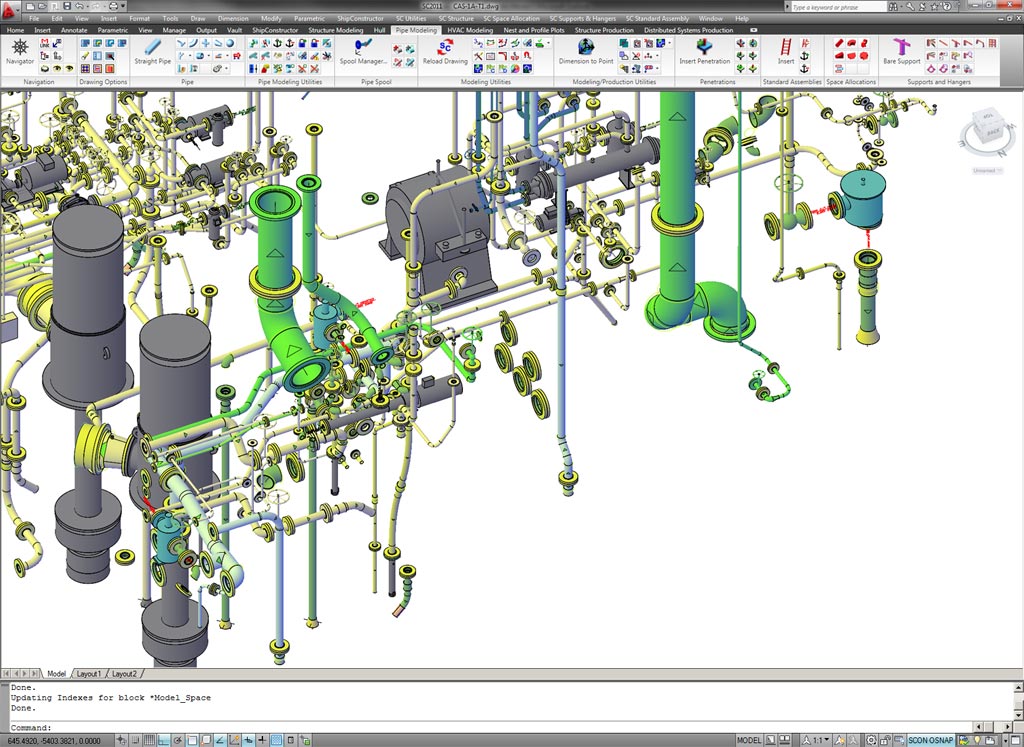 The latest release of ShipConstructor CAD/CAM software offers performance enhancements and new tools to speed up the ship design and construction process.
ShipConstructor Software Inc. is promoting the ShipConstructor 2011 R2 release of its AutoCAD based program as a continuation of its strategy of being the most intuitive and efficient of all the major shipbuilding-specific CAD/CAM applications.
"Shipbuilders have told us that slow, inefficient, complicated programs are unacceptable," said ShipConstructor Software Inc. CEO Darren Larkins. "In both mature and emerging markets, shipbuilders need to quickly find and train staff. They are also under increased pressure to increase efficiencies so we have deliberately constructed software that we believe is the easiest to learn and use."
---
ShipConstructor 2011 R2 New Features
Increased Speed – Less time spent waiting. Assembly and arrangement drawing creation and updating performance has been improved by up to 50%.
Batch Updating of Production Drawings – Increased user efficiency by allowing updating of multiple production drawings in a single operation.
Project Item List – Allows management and reconciliation of the project master item list to the 3D model in ShipConstructor.
Improved Change Management – ShipConstructor's Associative DWG technology has been leveraged to improve change management. More undo options are available.
Updatable Twisted Stiffeners – Shrinks the design spiral between Hull and Structure. Allows updating of twisted stiffeners in structure drawings with changes from hull drawings without having to re-export the part.
Reports by Model Drawing – Enables easier work-in-progress reports by generating reports for content within individual model drawings.
For more information, see the technical release document: Introducing ShipConstructor 2011 R2
For download information, see the Updates Page.
For high resolution versions of the image(s) click here.