We're always excited to find ways to make it easy for you and the rest of your team to access what matters most, when, and where it's needed. In SSI 2022 R2.1 we've made visualization, design validation, navigating to the exact part you need, and managing active tasks easier and accessible at your finger tips.
Note: SSI 2022 R2.2 has been released. You can find the latest release on Nexus.
---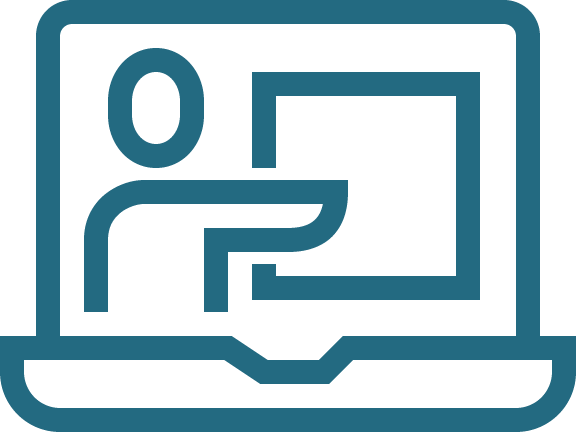 Watch the Webinar
Join the SSI team on February 23rd at 7 am PT (10 am ET, 4 pm CET) for a webinar first look at all the improvements now available with the release of SSI 2022 R2.1.
Register Now
---
Detailed Enhancements
Faster Intelligent Visualization
We've heard from our users about how valuable PartViews are to them. PartViews allow for a snapshot of any part to be loaded into any ShipConstructor drawing. Modelers, drafters, engineers will all appreciate the faster, smoother, and uninterrupted experience. In short, we've made PartViews display faster and made it possible for you to work while your PartViews are loaded in the background.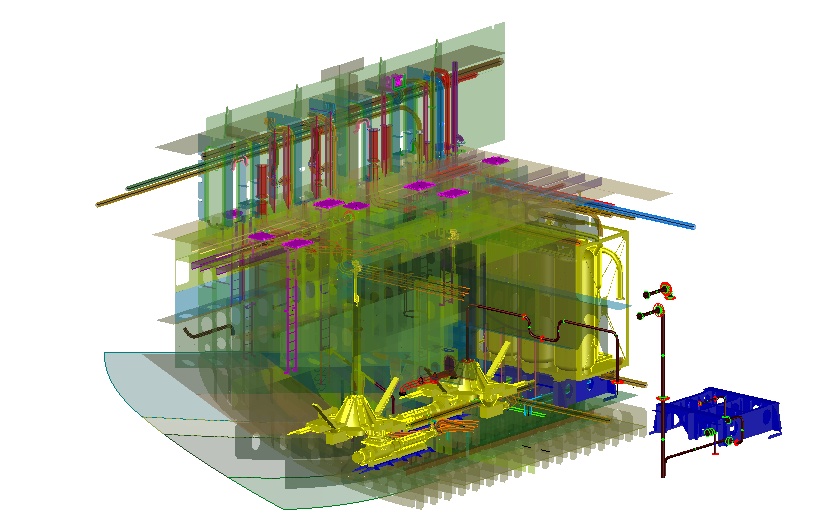 More specifically, lightweight PartView provides a new option that:
Allows you to control the level of detail required to enable faster display of xref parts.
Provides an option that favours speed over detail when rendering PartViews.
Makes drawings more responsive to view changes, especially when there are many PartViews present.
When PartView load commands are run, the PartViews will be loaded from the database in the background, allowing users to continue to work in the current drawing while the load is occurring.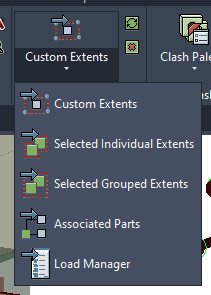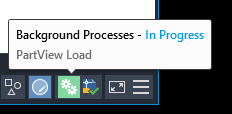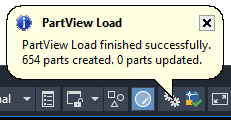 Design Validation Enhancements
If you're in detail design or quality control, you know the major positive effects of early and fast detection of design errors and engineering changes. Design Validation is a component of the Project Item List (PIL) and is a building block toward more efficient and accurate detail designs. It allows detail designers to easily ensure that the model matches the functional specifications.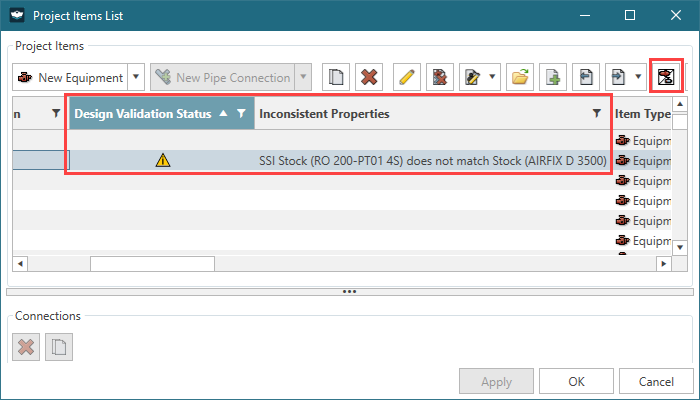 Design Validation based on functional design in the Project Item List (PIL) is now available and allows for:
The attributes of parts in the 3D design to be validated against the functional design, as imported into the PIL.
Property checking to be performed directly in and visible in the PIL.
Easy filtering and sorting of any identified issues.
Checking that is based on the set of attributes specified in the project for validation.
The results to be exported to .csv as part of the regular PIL export.
One-click Project Item List Navigation
On every project, there's no time to be lost. Some of the most frequent feedback we receive is about adding seamless ways to view exactly what is being referenced. In SSI 2022 R2.1 we've made it easy to navigate to parts and drawings directly from the Project Item List (PIL) with one click.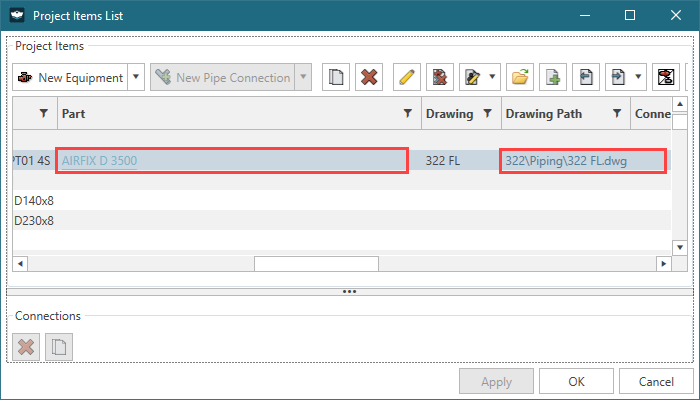 The PIL simplifies activities at every stage of the project from basic design to production. The benefits of importing, planning, and navigating assets in one place is why the PIL has been one of our client's favorite features. In addition to streamlined one-click navigation, we've made several other improvements to the Project Item List. Some highlights include:
Improved TSV export performance Improved performance during large changes to the PIL content.
Improved filter for Spec /Systems Ability to navigate directly to the drawing a PIL item is in from
within the Project Item List.
Navigate directly to the part a PIL item is associated to and have it selected and zoomed to in a drawing.
Clearer wording for the different types of TSV export functionality in the dropdown.
New and Improved Task Management
Tasks are one of the best ways for designers to see the work at hand, and for teams to organize how they approach that work. They add visibility and allow for easier tracking of the current state of the project. The Task Palette is one step to making it easier to break down and manage individual change requests, while also making it easier to complete those requests.
We're proud to introduce the Task Palette, a modern, unified interface to view and manage your active Tasks. The new and improved Task Palette, initially introduced as the Active Task Changes Palette, now provides the designer within ShipConstructor a centralized feature from which to manage the current task being worked on. Simultaneously, it facilitates a unified workflow to keep track of changes done to achieve the individual activity.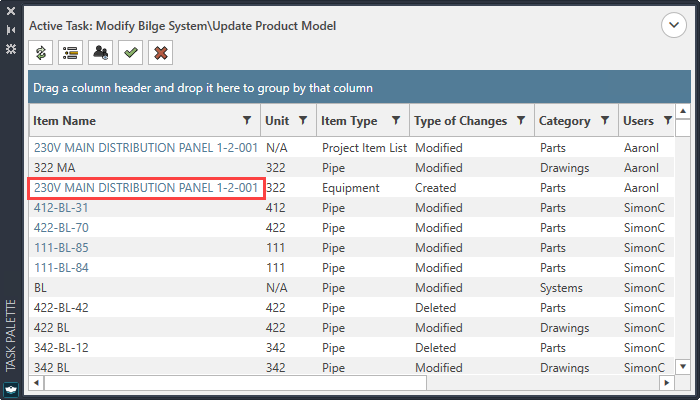 In detail, the Task Palette includes:
A unified UI with core features accessible through the palette.
The ability to select, complete or unassign a task from within the palette.
A feature to toggle the view of changes within the task between the current user and all other stakeholders on the task.
The ability to navigate to a part in a drawing.
The ability to open up the drawing a change is a part of.
A way to sort changes by time and select specific time frames.
An improved Task handling framework.
A central task selection workflow.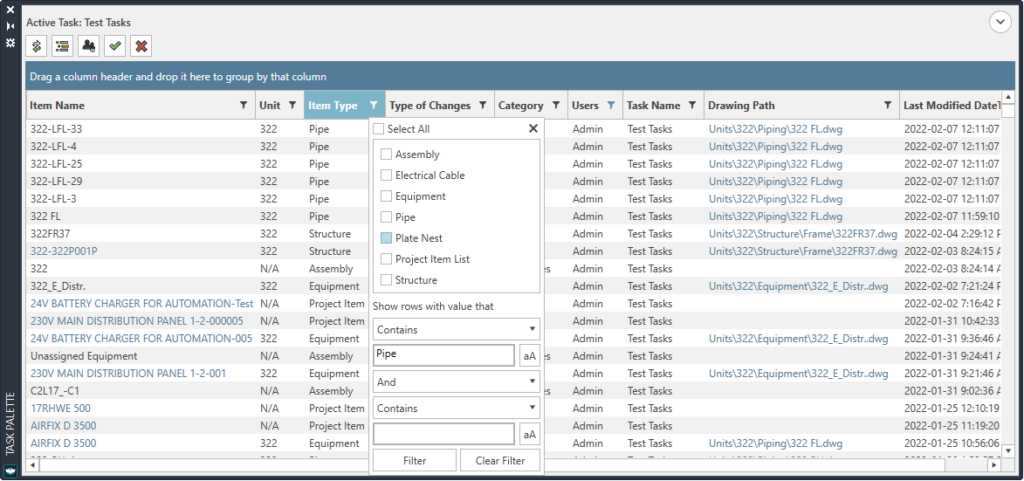 ---
Learn More
Register for the webinar and watch it live to see these new features and improvements in action. There's no better way to experience what's new for this release.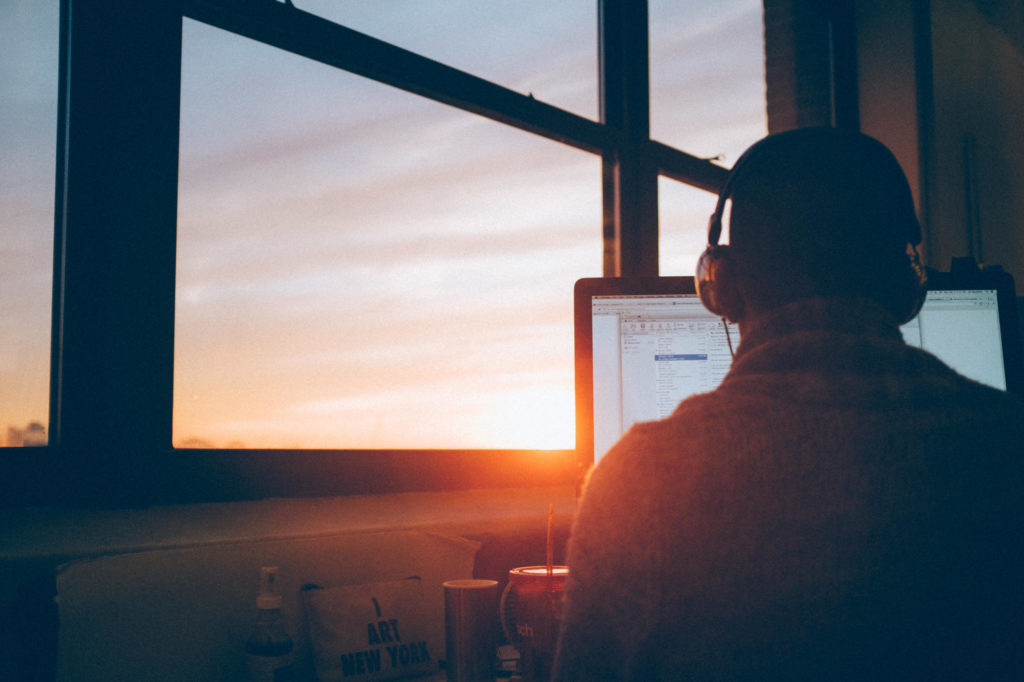 This webinar takes place: 02/23/2022 7:00 am PT.
Register Here
---
System Requirements
Supported Client Operating Systems
Windows 10 (64-bit)
Supported Server Operating Systems
Windows Server 2019, 2016, 2012, and 2012 R2
.Net Framework
.NET Framework 4.7 (installed automatically)
SQL Servers
MS SQL Server 2019, 2017, 2016. SQL Server 2017 Express is included with the installer. Note: Express editions are suitable for projects with 5 or fewer users only.
Supported AutoCAD Platforms
2022, 2021, 2020, and 2019:
AutoCAD, AutoCAD Mechanical,
AutoCAD Plant3D (for ShipConstructor P&ID Design Validation functionality of Pipe)
Supported Navisworks Versions
2022, 2021, 2020, and 2019:
Navisworks Simulate, Navisworks Manage
Side-by-side Installation Compatibility
ShipConstructor 2022 can be installed side-by-side with any previous major ShipConstructor version; each installed version of ShipConstructor requires its own dedicated instance of AutoCAD.
---
SSI Installation Guide
Access the latest ShipConstructor manual on SSI Nexus for detailed installation instructions and system requirements for this release.
Download Information
To download this release, visit the downloads section of SSI Nexus. There, you can get access to all the latest SSI releases.
Purchasing Information
For information on this release, to purchase the software, or to renew your Subscription contact an SSI Representative.