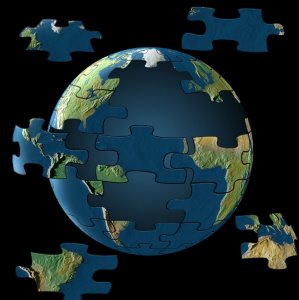 A best-of-breed approach to shipbuilding software maximizes effectiveness according to a new white paper released at the International Conference on Computer Applications in Shipbuilding (ICCAS) held in Shanghai.
The paper's author, Darren Larkins, Chief Technology Officer for ShipConstructor Software Inc., argues it is unlikely any single piece of software encompassing all aspects of marine design and production could ever be best in each area.
Larkins begins his analysis by grouping the various types of shipbuilding software into what he calls an Integrated Shipbuilding Environment or "ISE".
He writes that with, "initial design, schematics, equipment design, visualization, clash detection, pipe flow analysis, and FEA, extensive specialized knowledge is required. As a result, companies who develop specialized products in these areas often create better products than what is available 'in-the-box' with a traditional ISE."
Logically then, to maximize shipbuilding effectiveness, the solution is to tie together various "best-of-breed" pieces of software. This necessitates the development of an accessible data architecture which can be facilitated via industry-standard relational databases for data storage, the use of the Microsoft .NET framework, the use of industry standard formats for data exchange and the development of Application Programmer Interfaces (APIs).
Increasingly, the shipbuilding industry is demanding that software incorporate all of these aspects allowing compatibility with various best-of-breed programs. Larkins says ShipConstructor is committed to supporting an open architecture to meet this industry-driven demand.
There are numerous industry examples of successfully adopting the best-of-breed approach with a prominent case being Austal Ships, the world's leading designer and manufacturer of high speed vessels.
More detail can be found in the white paper, A Best of Breed Approach to Marine Design Tools.