This week I was appointed Chief Executive Officer of ShipConstructor Software Inc. (SSI). I have been with the company for the last decade and I am extremely proud of what we have accomplished. I am determined to guide the company consistent with the vision that has proven to be foundational to our success to date.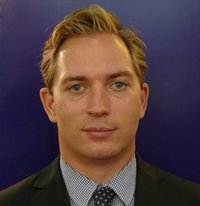 We chose a path many years ago which would continually demand that we look over the horizon and remain adaptable and agile in responding to constant and accelerating change in technology. SSI has since created the most innovative, scalable, and accessible software tools available to the industry. This has been accomplished in an extremely competitive environment and we feel the philosophy that has driven the company from its inception has provided the foundation for this success. We are committed to the belief that the pace of change in technology demands an agile solution that can readily integrate with the best available technology. Our commitment to integrating with proven, commercially available technologies such as Microsoft SQL Server and products from Autodesk is part of this vision. We remain committed to delivering tools that are user friendly, easily adopted and can be implemented with minimal IT requirements.
The result of these core values is innovative and adaptable shipbuilding software that facilitates the highest degree of workforce proficiency and allows clients to reach this level of capability faster than any other solution. Additionally, the broad appeal of our product has demanded a solution that will scale to projects of any size and manage the most complex naval, research, and commercial shipbuilding projects better than any other enterprise solution.
During my time with ShipConstructor I have been involved in all aspects of what we do, including software development, product management, research & development, IT, client support, and sales and marketing activities. With this experience I have developed a clear understanding of the challenges faced by the shipbuilding and offshore industries. These insights have crystallized into my vision for the future of SSI. I intend to guide the development of SSI's products and services to not only meet these challenges, but also to provide each of our clients with the ability to more effectively deliver to their own clients.
Any successful vision put forth by the leader of a company offering software products and services needs to address the fundamental nature of the world in which we do business. The pace at which the world is changing and that new technologies are becoming available is astounding even to those who are immersed in it. Due to the complexity, competition, and scale of shipbuilding and offshore projects, these technologies can have a significant impact on their success or failure. To ensure success, our clients need to proactively adopt these new technologies and leverage them to greater productivity. However, our clients' primary business is ship and offshore construction, not IT services or software development. That is a role that I believe SSI needs to take ownership of to help companies meet their objectives. My vision of SSI is one of a trusted partner to the industry that brings new technologies and capabilities to our clients, and turns the available technologies into something that can be directly applied to what they do best.
The next chapter of SSI will be focused on taking the philosophy we have applied thus far to parts of the products we offer, and turning it into a vision that illuminates every part of what we do. I am excited about the future of both SSI and the clients who have trusted their businesses to the products and services we offer. We will remain looking forward, embracing change and charting a course our clients can trust.