Throughout the past 30 years, SSI has established itself among shipbuilders as an organization that understands the pains of the industry and is actively thinking about the future of shipbuilding. Throughout our company's 30-year history, the challenges we've helped shipbuilders overcome have changed, but how we've approached developing solutions for those challenges has remained true to our original founding principles.
---
This post is part of a series that celebrates SSI's 30th Anniversary. Click here to see the entire series.
---
Laying the Foundation
SSI's origins began from the founder Rolf Oetter's mechanical engineering master's work at the University of Victoria (UVic), Canada in the late 1980s. From the beginning, Rolf believed that the introduction of new technologies in shipbuilding needed to recognize the actual on-the-ground realities of the industry as it modernized and adopted innovations in technology. Core to Rolf's vision was that technology itself would be the greatest area of change and innovation. Any potential solution would need to be adaptable to change and enable shipbuilders to adopt new innovations with the least disruption possible. He knew that an essential piece of this reality would be integration with other platforms. From the start, Rolf ensured his "shipbuilding specific" engineering software was compatible with other leading tools in the industry (AutoCAD and database servers).
Out of Rolf's work at UVic emerged the PC capable ship production software ShipCAM, a program designed to carry out fairing, lofting, and plate expansion tasks directly from a personal computer. ShipCAM was based off commercially available technology but was designed specifically for shipbuilding.
The software instantly resonated with shipbuilders, as it directly addressed the problems they were facing with technology adoption, cost, and required functionality. Because the solution could be run on workstations already in place, the low barriers to implementation allowed shipbuilders and naval architects who previously lacked technological sophistication to confidently embrace the world of 3D computer aided shipbuilding.
As an initial proof of concept of ShipCAM, from a lines plan, a hull was faired and then sent to be CNC machined out of wood. You explore a 3D version of it on our timeline. It represents the immense amount of work, effort, and forward thinking that was required to create a viable product from the ground up. A product that was unique and core to shipbuilding and set the stage for a new company focusing on technical solutions specifically for shipbuilders.
---
Lift-off for SSI
Seeing an opportunity to commercialize the software, Rolf incorporated Albacore Research Ltd (ARL) in 1990, running the business from his home in Victoria, Canada. Now, an open, easily implementable solution that allowed shipbuilders and naval architects across the industry to focus on the business of shipbuilding emerged. ARL evolved into ShipConstructor Software Inc. in 2005 and subsequently to SSI 2013 when new product lines were launched.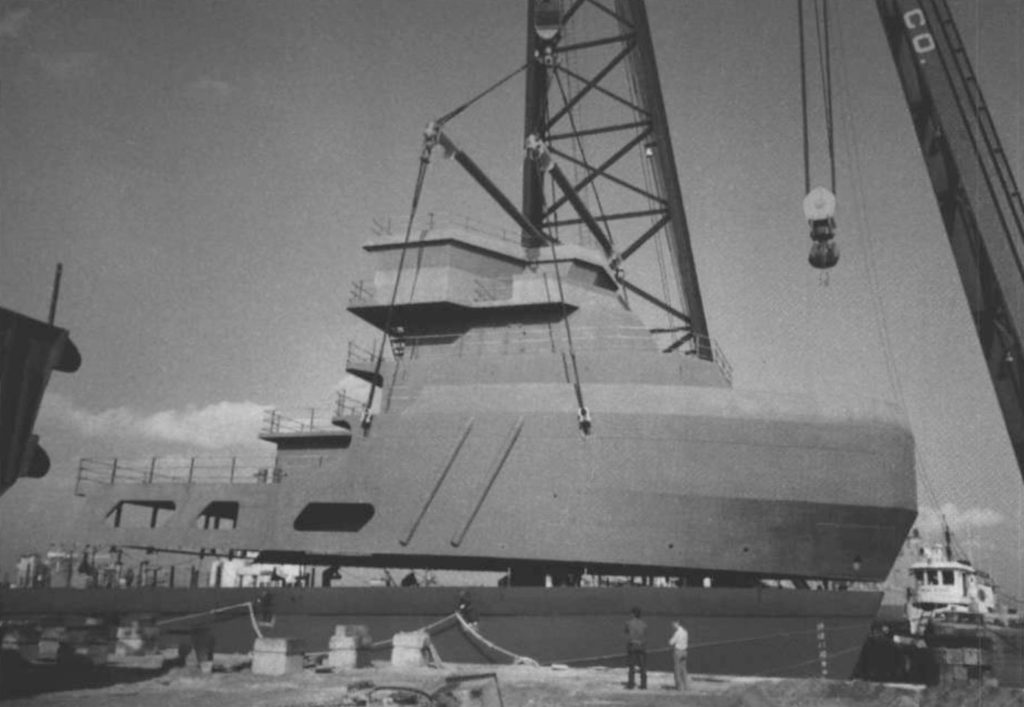 Recognizing early on the importance of integrating with COTS (commercial of the shelf) technology, through continuous collaboration with global industry leaders, Rolf sought to further integrate AutoCAD and SSI products by partnering with Autodesk. This partnership became the foundation of many future developments and marks a conscious decision by the founder to further the business realities of his vision.
The combination of being PC-capable, having a clear path to proficiency for new users, and being available off-the-shelf with little customization made AutoCAD the natural fit for SSI. These core values remain aligned to this day and are a key reason behind the decades-long partnership.
---
Leaders Arise; Vision becomes Reality
SSI was growing quickly as it approached its tenth birthday. In 1999, Darren Larkins joined the company as a Software Developer. Darren was the 5th employee to join SSI and holds the second longest tenure of anyone still employed. A few years later, as SSI continued to expand throughout the early 2000s, Denis Morais joined the company in 2002 as a software developer. These two hires marked the beginning of a new phase of sophistication and forward thinking for SSI software and went on to fundamentally shape the future of the company, its products, and its leadership.
Together, Denis and Darren recognized the importance of Rolf's vision of an open shipbuilding solution capable of being agile, easily connected to other platforms and able to leverage innovation in an ever-changing technical environment. The two had advanced rapidly in the company and were soon in a position to make some big changes to ensure SSI's technical infrastructure was capable of fulfilling that vision.
To accomplish that, the software needed a significant overhaul. At its core, a new structure was needed if SSI was to provide a platform from which the 'engineering' software could become a foundation for an entire, enterprise level shipbuilding ecosystem. The launch of ShipConstructor 2006 rolled out the DDROM concepts pioneered by Darren Larkins and open API, open architecture, and continuous functionality improvements championed by Denis Morais into a product that tangibly benefited shipbuilders' bottom lines and created this foundation for the future.
---
Executive Focus
A decade after joining SSI, much of which was travelling the world with the founder Rolf Oetter, visiting shipyards, and drilling into the technical challenges they are dealing with, Darren Larkins was appointed CEO. With a firm grasp of shipbuilding, SSI's software, and the company itself, Darren was set to continue Rolf's vision for SSI into the future.
"As CEO, I am determined to guide the company consistent with the vision that has proven to be foundational to our success to date. We are committed to the belief that the pace of change in technology demands an agile solution that can readily integrate with the best available technology."

Darren Larkins, 2010
Not long after, Denis' unsurpassed work ethic and commitment to the founder's vision of building a scalable solution through integration with other best of breed technologies made him an easy pick for leadership. Through consultation and collaboration with shipbuilders around the world, Denis has become one of the world's leaders in digital transformation. The knowledge he has gained allowed him to effectively lead the development of SSI software as CTO. Denis' forward-thinking vision for the future of shipbuilding and first-hand practical knowledge has resulted in international recognition for his published papers, articles, blogs, and eBooks.
---
Executives Purchase Company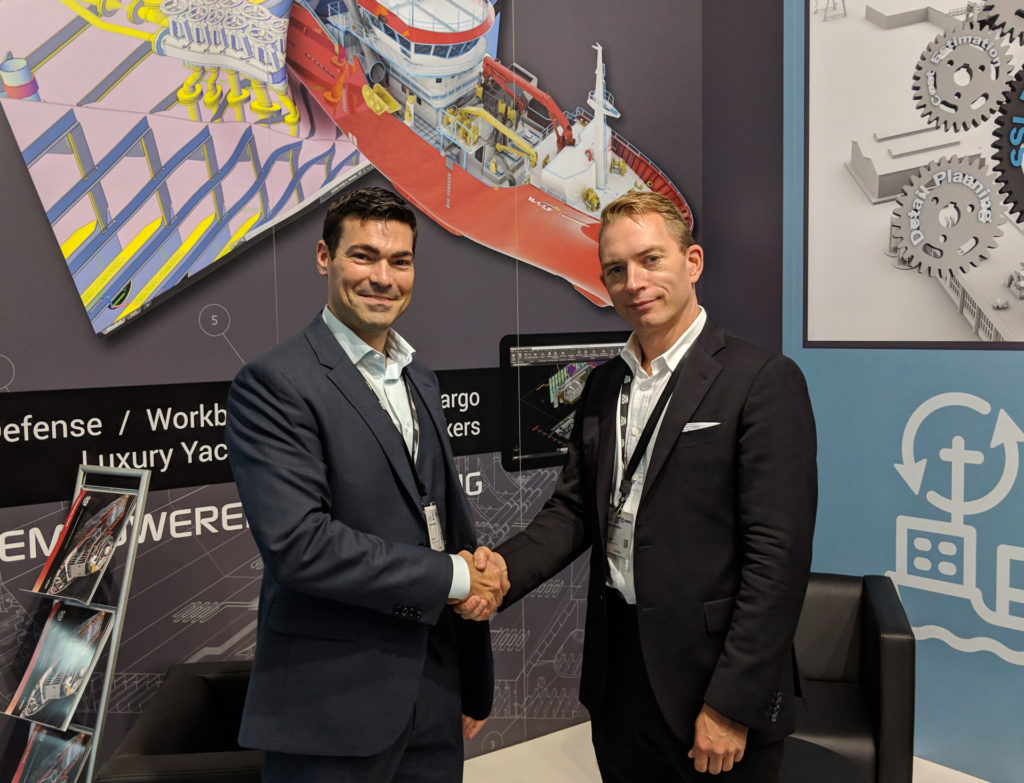 On March 1, 2018, CEO Darren Larkins and then CTO Denis Morais acquired ownership of SSI from the company's founder Rolf Oetter. Over the past 17 years, Darren and Denis had both embraced Rolf's initial vision for the future of shipbuilding software, our industry, and our company.
As a result, this was a natural evolution, with Darren and Denis managing SSI since 2011 while Rolf focused on other initiatives such as the promotion of alternative energy.
This development helped ensure the long-term stability of SSI. The individuals actively involved in the decision-making were now in an ownership position. Ultimately, this transition aligned the day to day management, ownership, and the future of SSI. To better represent and acknowledge their equal roles in the future of SSI, in 2019, Darren and Denis agreed to go forward as co-CEOs.
---
Poised for a Future of Open Shipbuilding
Through the pervasive belief in open architecture and a platform of platforms ecosystem across the company's 30-year history, beginning with the early ideals and experiences of the founder Rolf Oetter, SSI has become trusted by shipbuilding leaders. The explicit decisions made throughout the history of SSI are allowing for a synchronized shipbuilding future to come to life. While the decades of experience behind our company allow us to, just as in the early days, address shipbuilding's most pressing problems and allow shipbuilders to truly focus on the business of shipbuilding.
---
Stay in the Loop
Subscribe to the SSI Lighthouse, Waveform, and Crow's Nest blogs to stay in the loop about our 30th Anniversary, be the first to hear about the latest shipbuilding technology, and read exclusive industry insights.
Subscribe Here