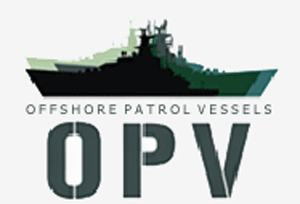 ShipConstructor's Chief Technology Officer, Darren Larkins, will be the Offshore Patrol Vessels (OPV) 2009 Conference's only expert speaker on the subject of using CAD/CAM systems and production/design software for building the naval fleet of tomorrow.
At the Sept. 28-Oct. 1 event to be held in Lorient, France, senior naval personnel from around the world will be in attendance to discuss the growing prominence of offshore patrol vessels.
Mr. Larkins will give an overview of ShipConstructor's Marine Production Software system and highlight a case study of how a major defense contractor, Northrop Grumman, uses ShipConstructor for US Naval projects. Larkins will comment on how naval shipbuilders can cope with shrinking budgets amidst increased requirements. He will also discuss how to utilize a 3D Marine Information Model (MIM) for In Service Support (ISS) activities.
"The fact that a representative from ShipConstructor is OPV's exclusive speaker regarding CAD/CAM software use on naval projects illustrates two themes," says Michael Viala, ShipConstructor's Sales & Marketing Manager. "Our company is increasingly thought of as a source of shipbuilding expertise and more and more, the world's naval shipbuilders are adopting ShipConstructor as their tool of choice."