SSI client Austal (Australia) has recently completed a series of 8 "Cape Class" Patrol Vessels. All of these 58 metre aluminum monohulls had their structure and outfitting designed and engineered in SSI's ShipConstructor software. Vessels from this class are already successfully in service so due to the versatility and affordability of this vessel, Austal expects orders from other countries as well.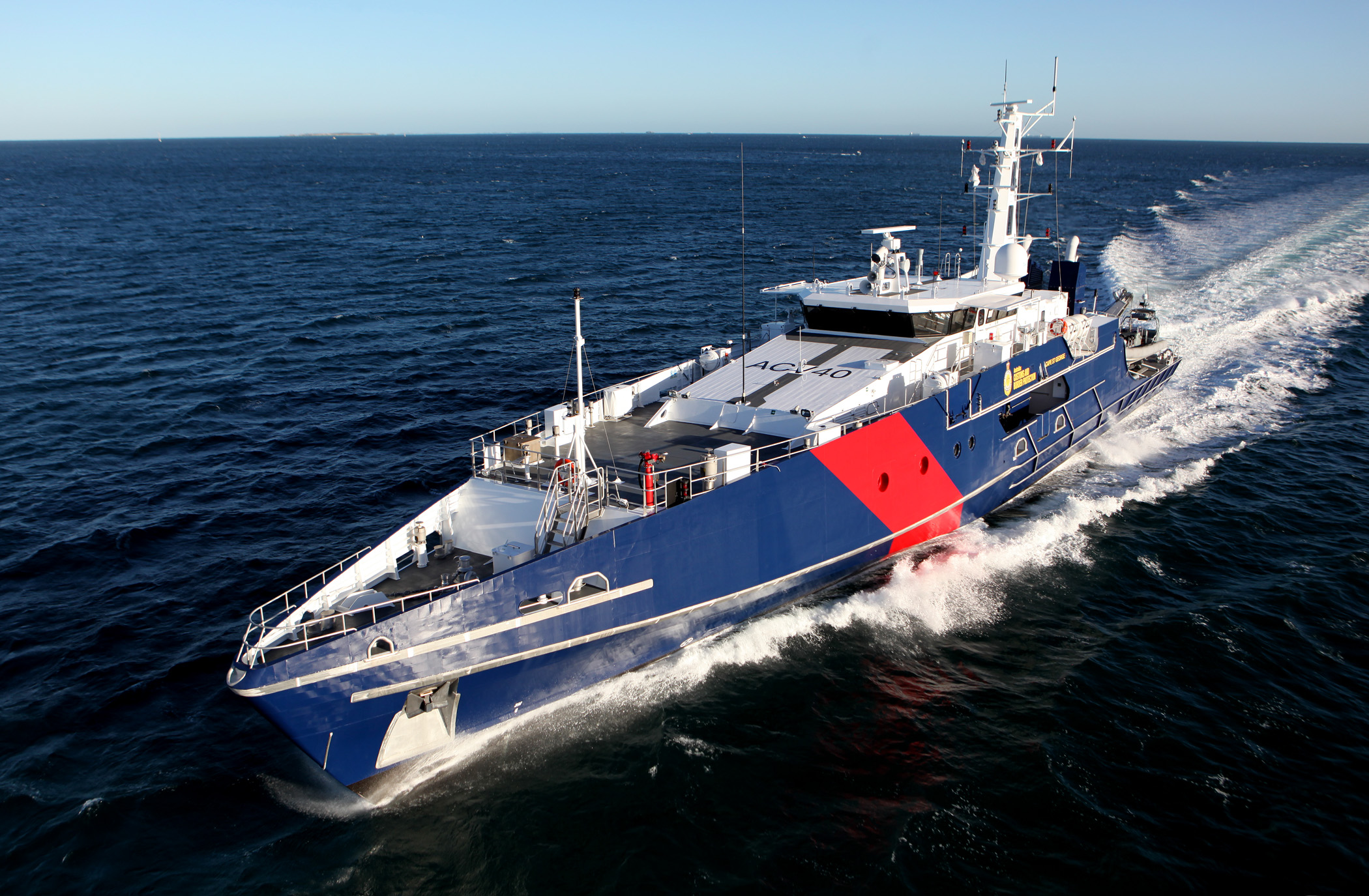 Usage in South Africa?
One place that the Austal is looking to utilize this design is in South Africa. If you've seen SSI's press releases, you'll know that SSI's CEO Darren Larkins was recently in South Africa where a lot is going on in regards to bidding for the government's Project Biro. Austal is using the Cape Class Patrol vessel design for the three 60 m Inshore Patrol Vessels as part of this project.
Other SSI Client Bidders
If Austal is not chosen, there are other shipbuilders bidding for this work who have indicated an intention to use ShipConstructor for these South African Navy projects. SSI CEO Darren Larkins, in conjunction with local representative 6Sigma Naval Architects, has had very favorable talks with a number of other shipyards and companies involved with the bids. This is not surprising as SSI's ShipConstructor software is the de facto standard for designing and engineering the best Naval and Coast Guard vessels.
The Boats' Capabilities
Austal says the boats can:
Undertake 28 day patrols
Sail 4,000 nautical miles before having to refuel
Launch two Tender Response Vessels simultaneously
The Boats' Purpose
The Patrol boats are for Australia's Customs and Border Protection Agency. They are designed to:
Combat maritime security threats
Counter people, drug and weapons smuggling
Apprehend foreign fishing vessels
Gather information and intelligence
Monitor environmental pollution
Assist management of offshore nature reserves and marine parks.