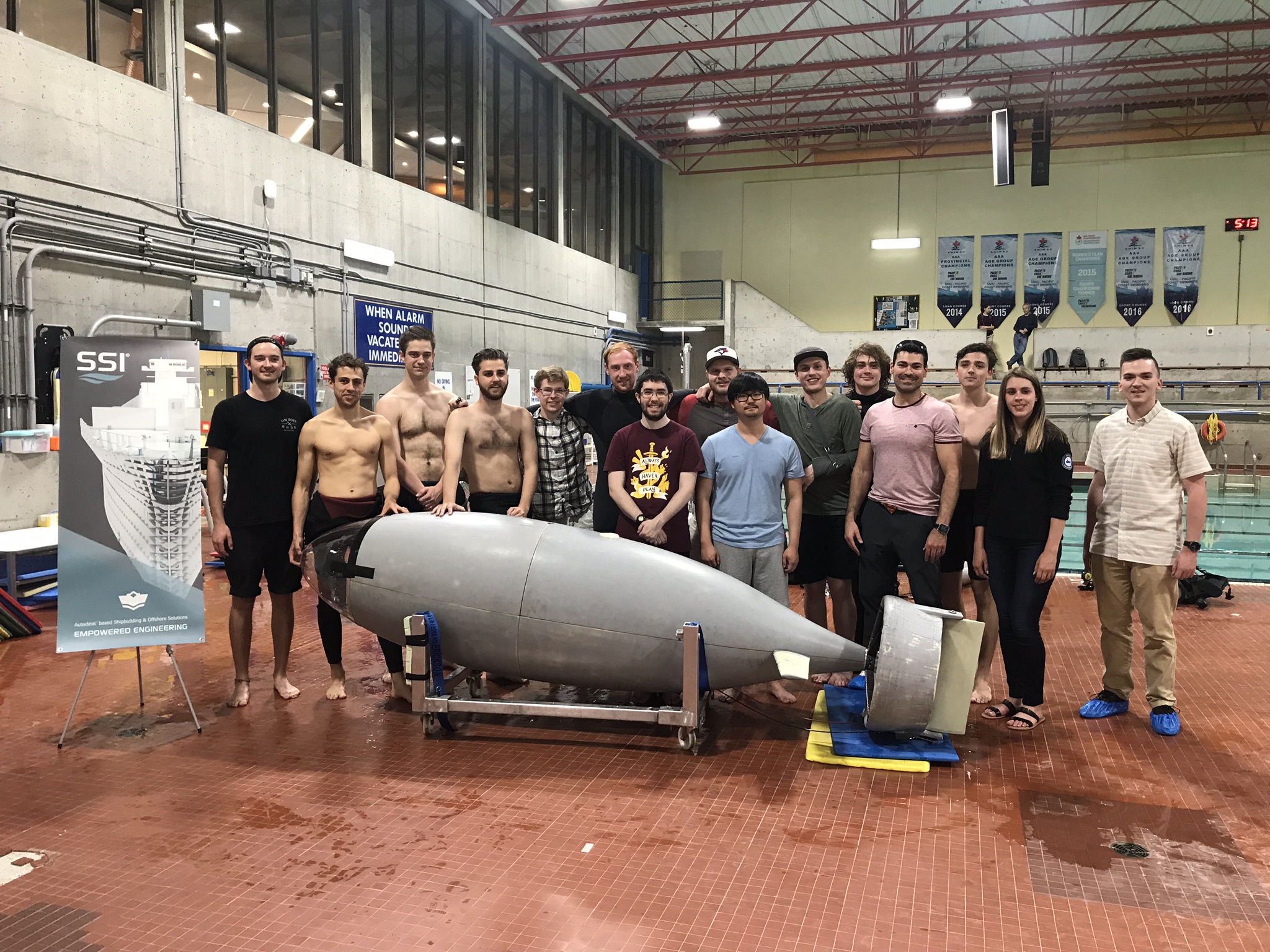 SSI was excited to take part in at an event at the University of Victoria to support the UVic Submarine Racing Club. SSI CTO Denis Morais, Digital Marketing Coordinator Lisa Stappert and Co-op student Matthew Morais attended.
This is the fourth post of the series about SSI's cooperation with the UVic Submarine Racing Club. Previous post: "SSI Schools Student Submarine Racers" Next Post: "Student Submarine Designers Train with MyLearning"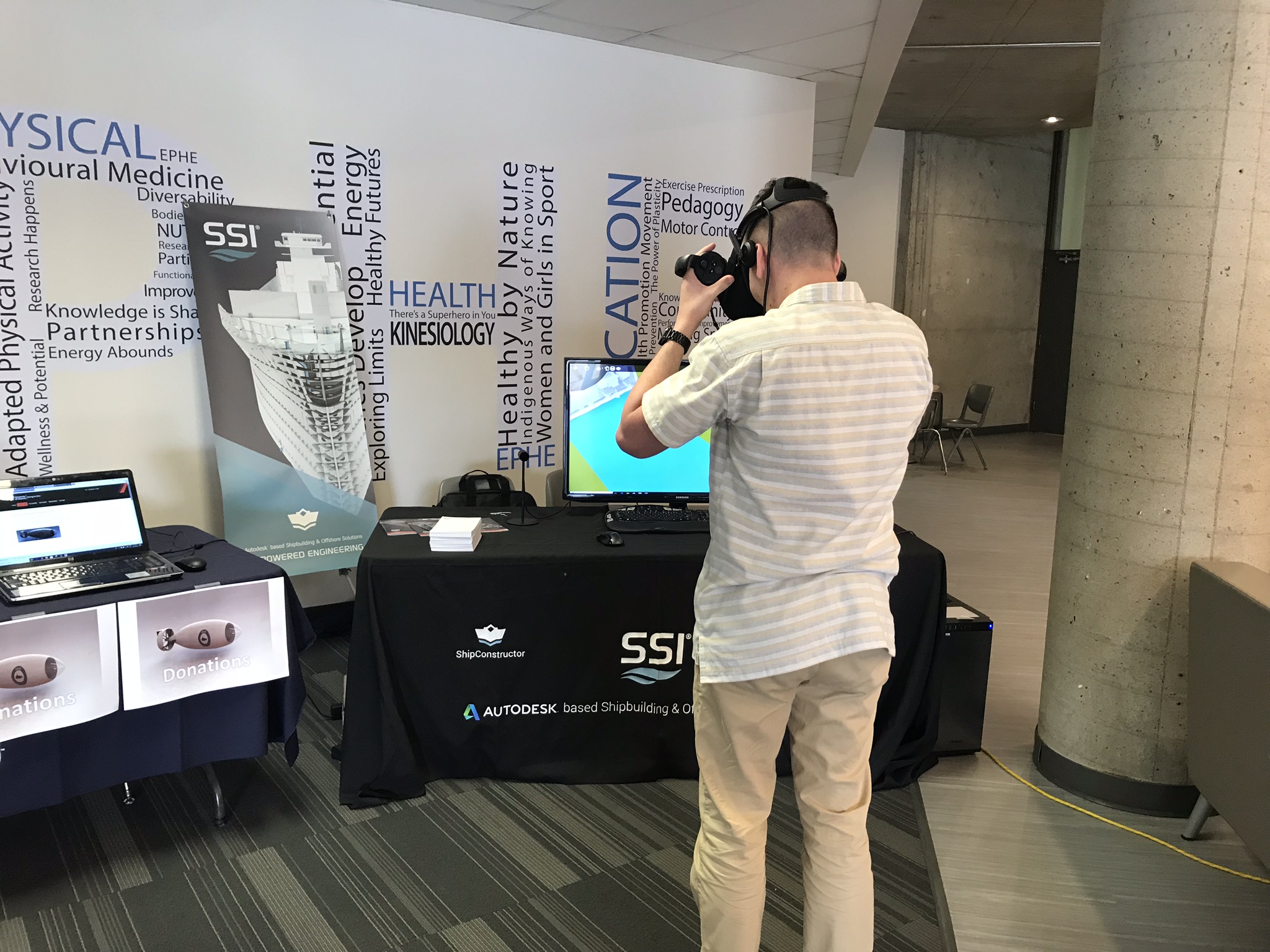 At a display booth, SSI demonstrated how Virtual Reality is used in shipbuilding through the rendering of the SSI Learning Training Project.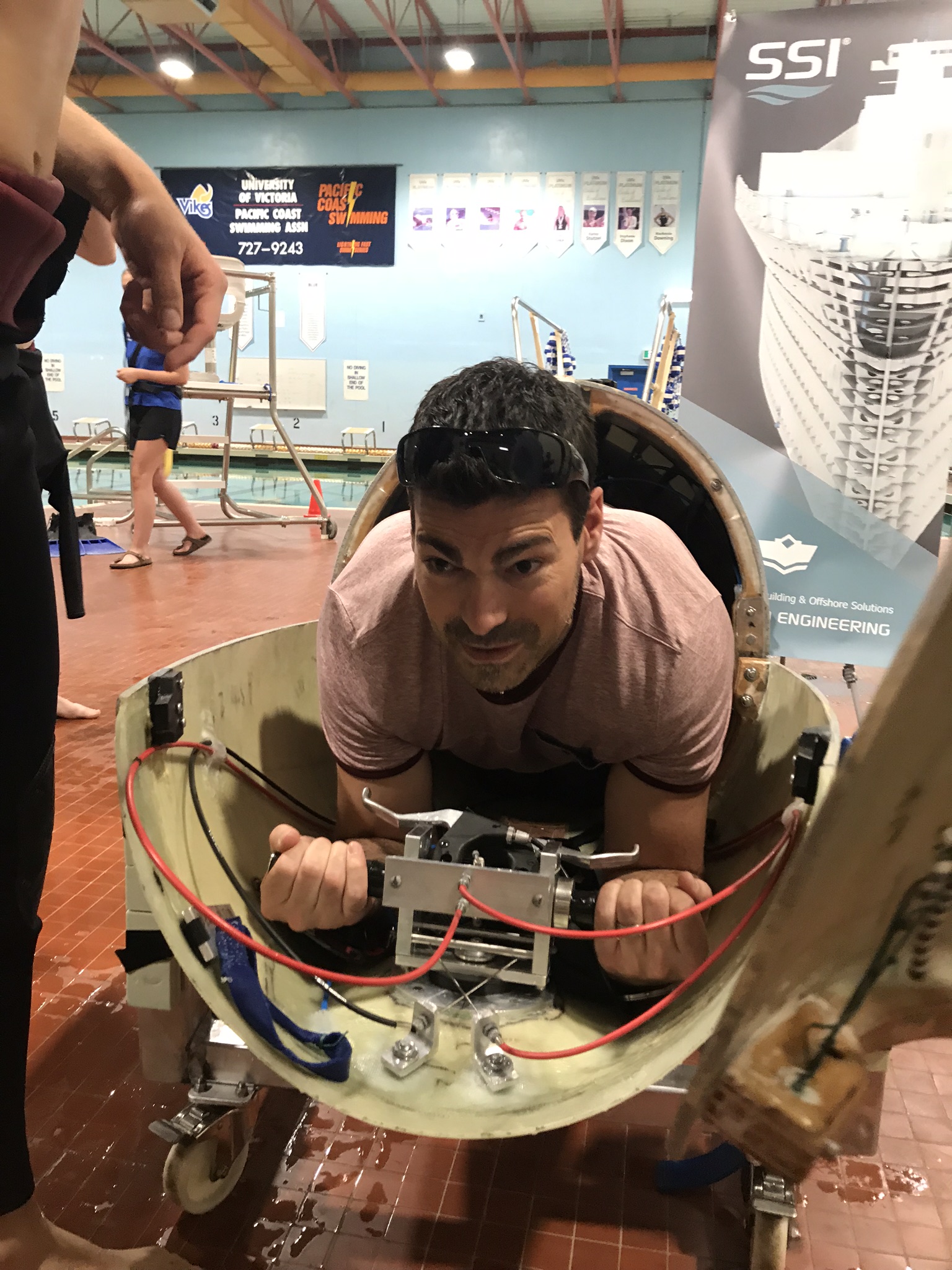 CTO Denis Morais got inside the submarine (Chinook)
Watch the submarine in action: