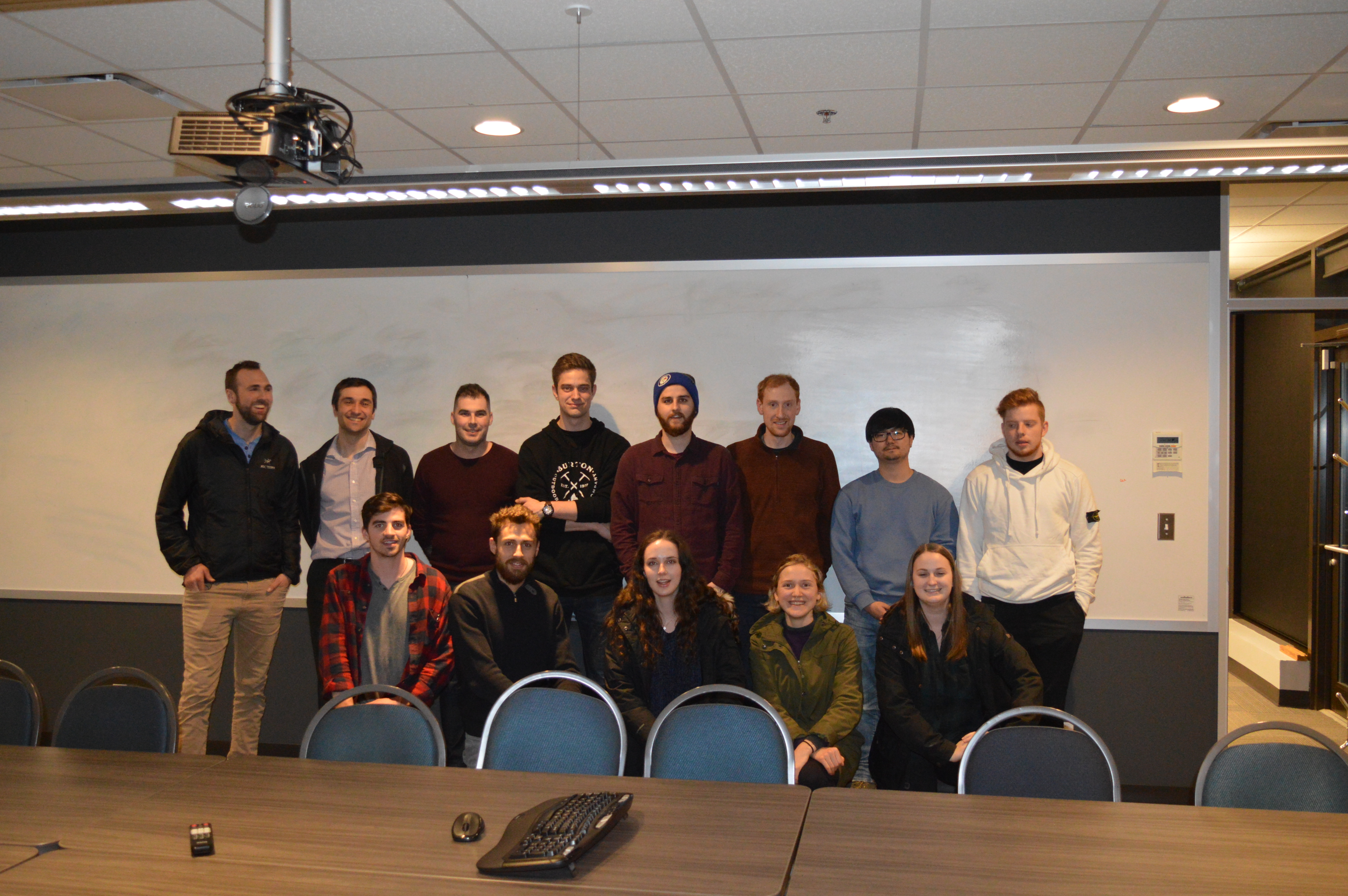 In communications with SSI Director of Sales and Marketing Manager Michael Viala, the members of the UVic Submarine Club noted that part of the European International Submarine Race (eISR) competition was about their design presentation, not just their sub's speed. It was here that SSI thought we could contribute something more to the team than just money.
This is the third post of the series about SSI's cooperation with the UVic Submarine Racing Club. Previous post: "Key University Submarine Design Elements" Next Post: "SSI at UVic to Support Submarine Racers"
Because SSI has been developing software for the shipbuilding industry for more than two decades, we also wanted to give a practical real-world orientation as to what is involved in marine design, engineering and construction. We also noted that doing a design that leveraged the power of the Autodesk software platform (i.e. by using Autodesk based ShipConstructor and associated Autodesk software such as Navisworks and A360), would not only provide the students with experience in the principles and tools used in large-scale production, it could also make for quite an impactful and professional presentation to the judges in England.
Thus, in March 2018, members of the University of Victoria Submarine Club met with representatives from SSI (Ilya Chudakov, Brian Spahn, Josh Hawthorne and Michael Viala) for a training session (and pizza). Ilya Chudakov started out by giving an overview of key ship design, engineering and construction concepts. From there, he showed how ships, including submarines are engineered using professional tools such as SSI's ShipConstructor CAD/CAM software.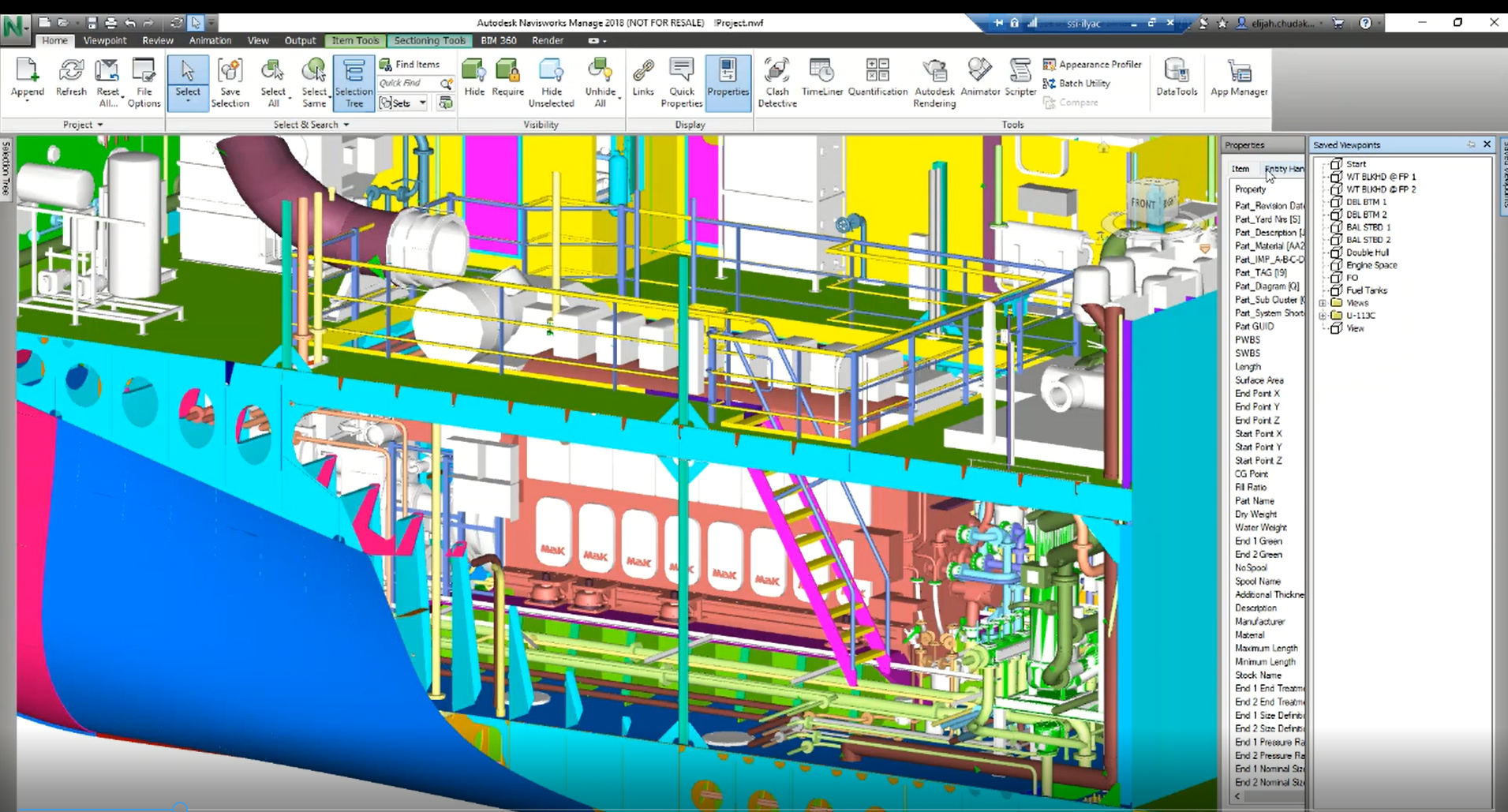 Above is an example of the interior of an SSI client's design of a vessel in ShipConstructor, viewed in Autodesk Navisworks. As Ilya performed a "flythrough" of the vessel, he explained why ships are built in certain ways.
When designing a ship, first, a hull is created in Naval Architecture software such as Rhino. Ilya showed an example based on the UVic club's pdf image of their submarine design.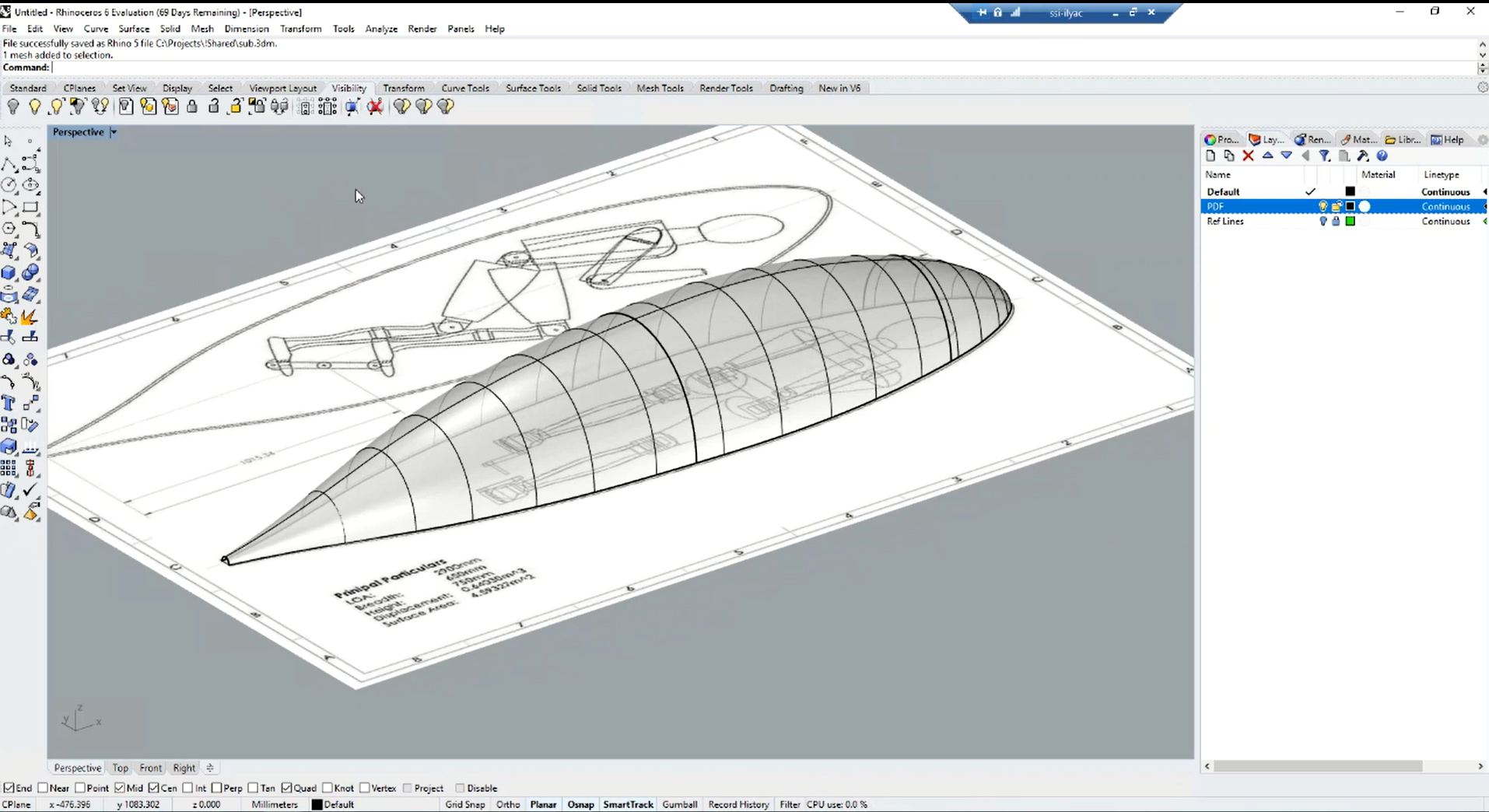 The hull of the submarine was then imported into ShipConstructor from Rhino.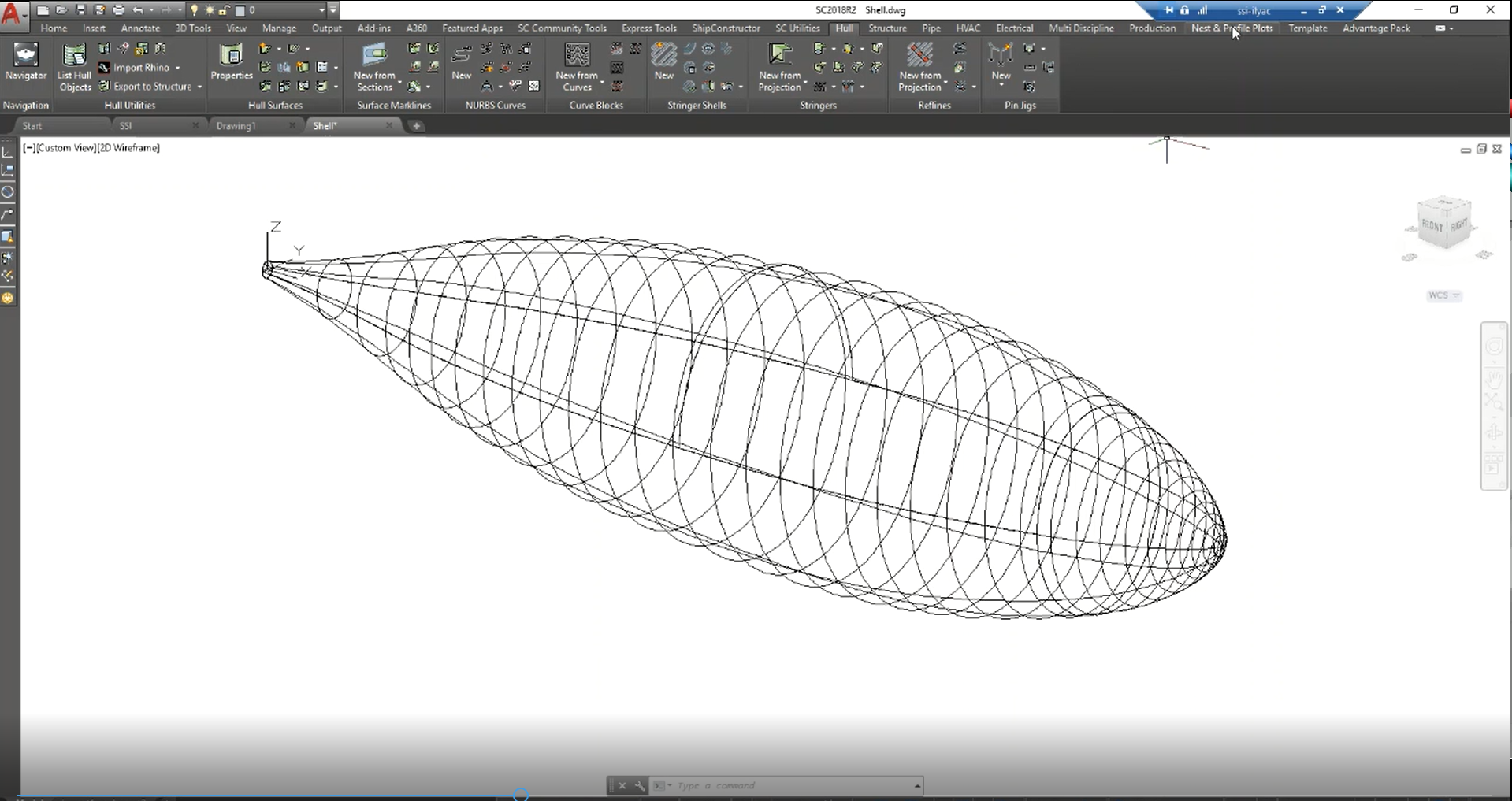 While the UVic students were going to be using fiberglass for their design, they were shown how a large-scale submarine would be built out of steel. Using the student's design, plate expansion was demonstrated.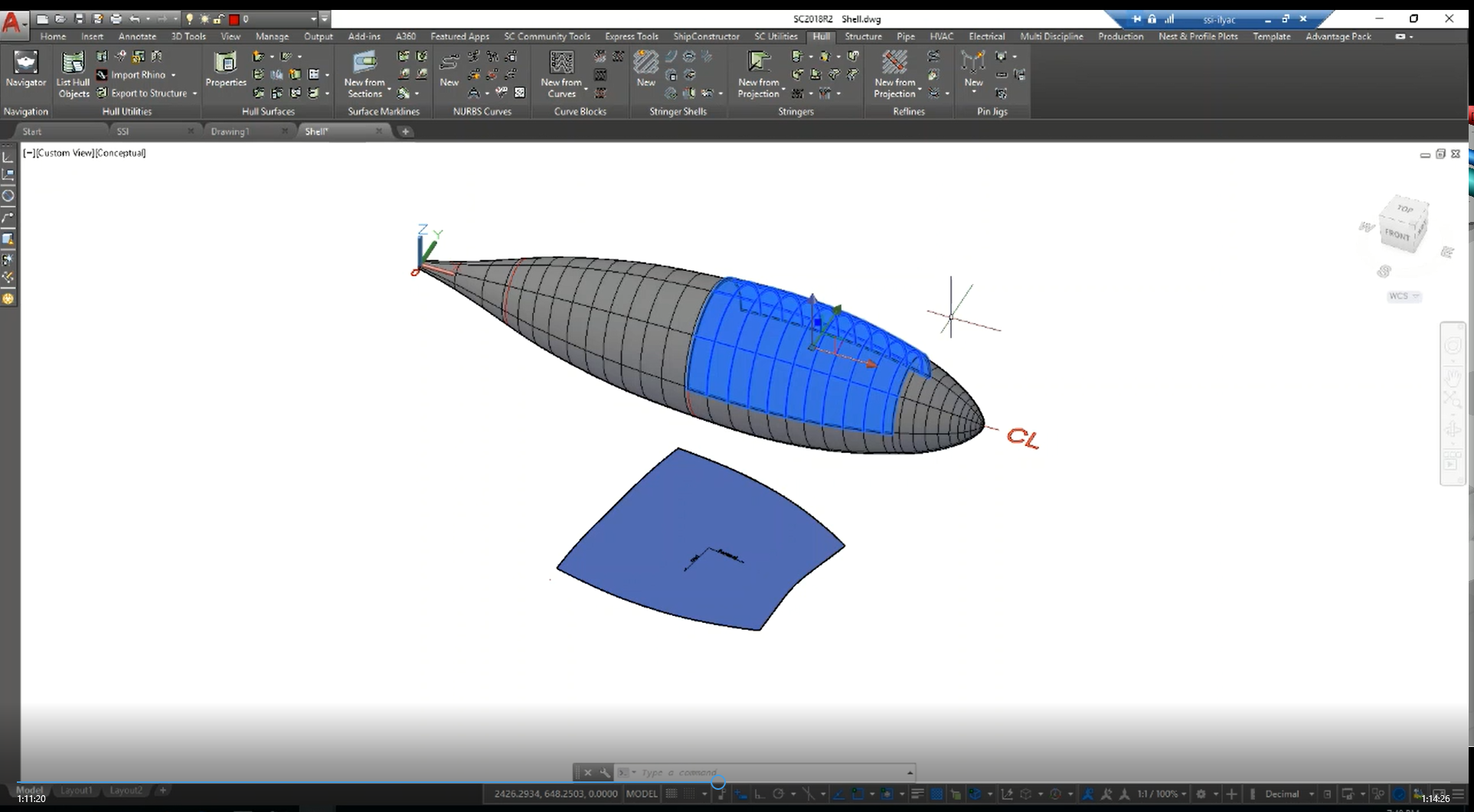 Plate piece marks were added.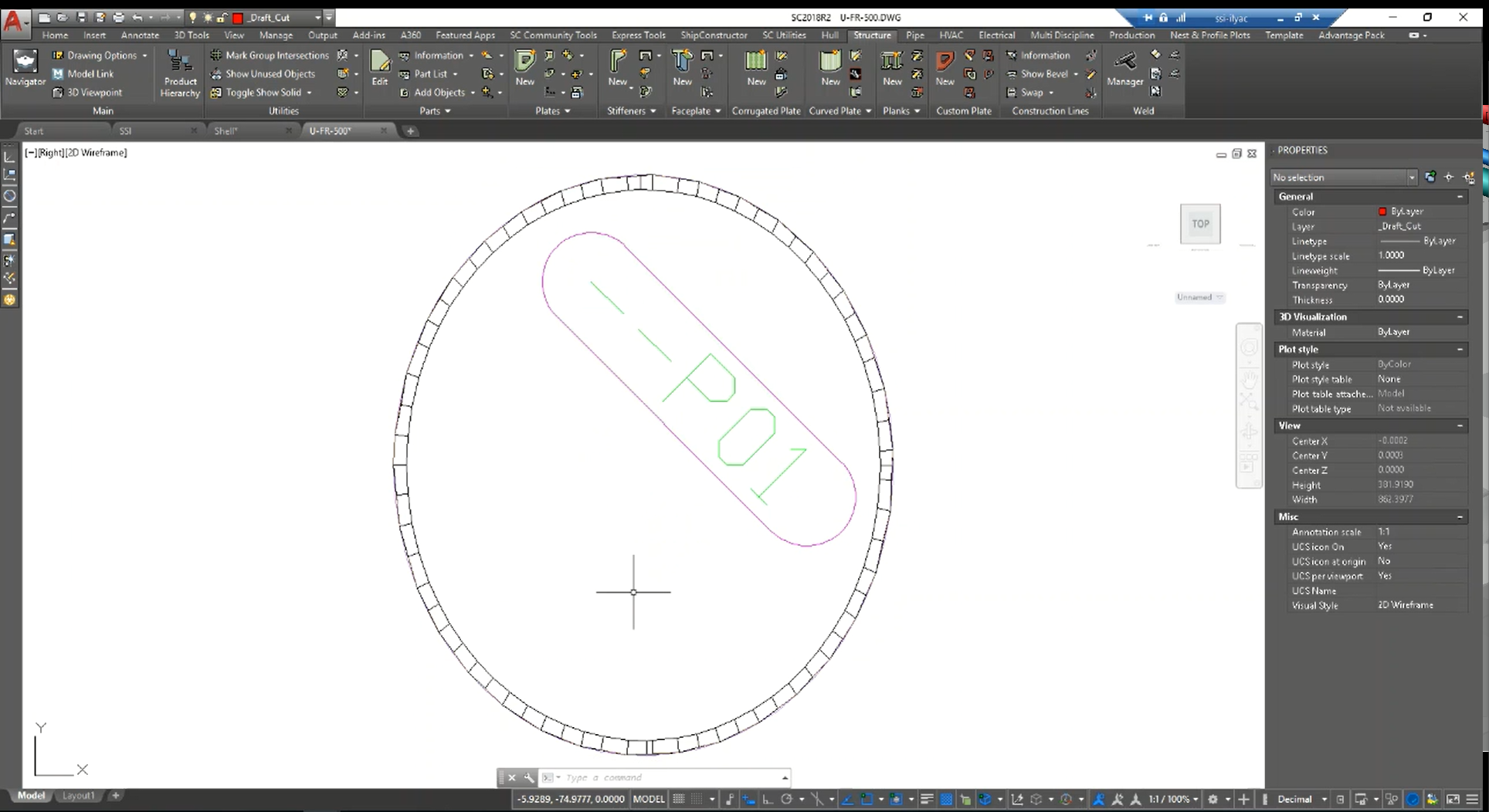 There was a discussion about systems such as Pipe, HVAC and equipment. Ilya showed how to make penetrations to accommodate this.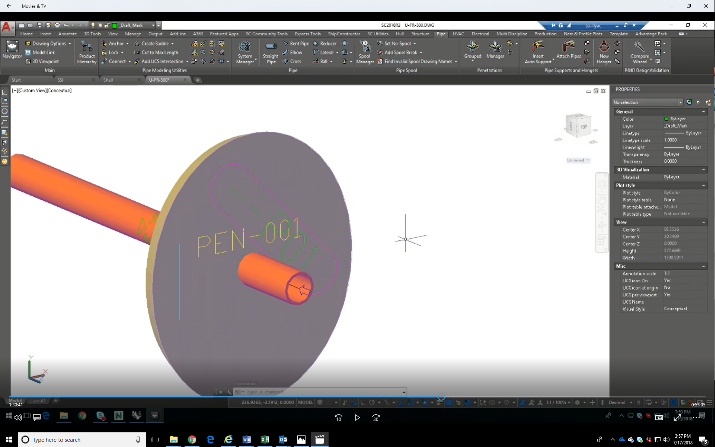 Finally, Ilya showed how production drawings could be produced of the sub.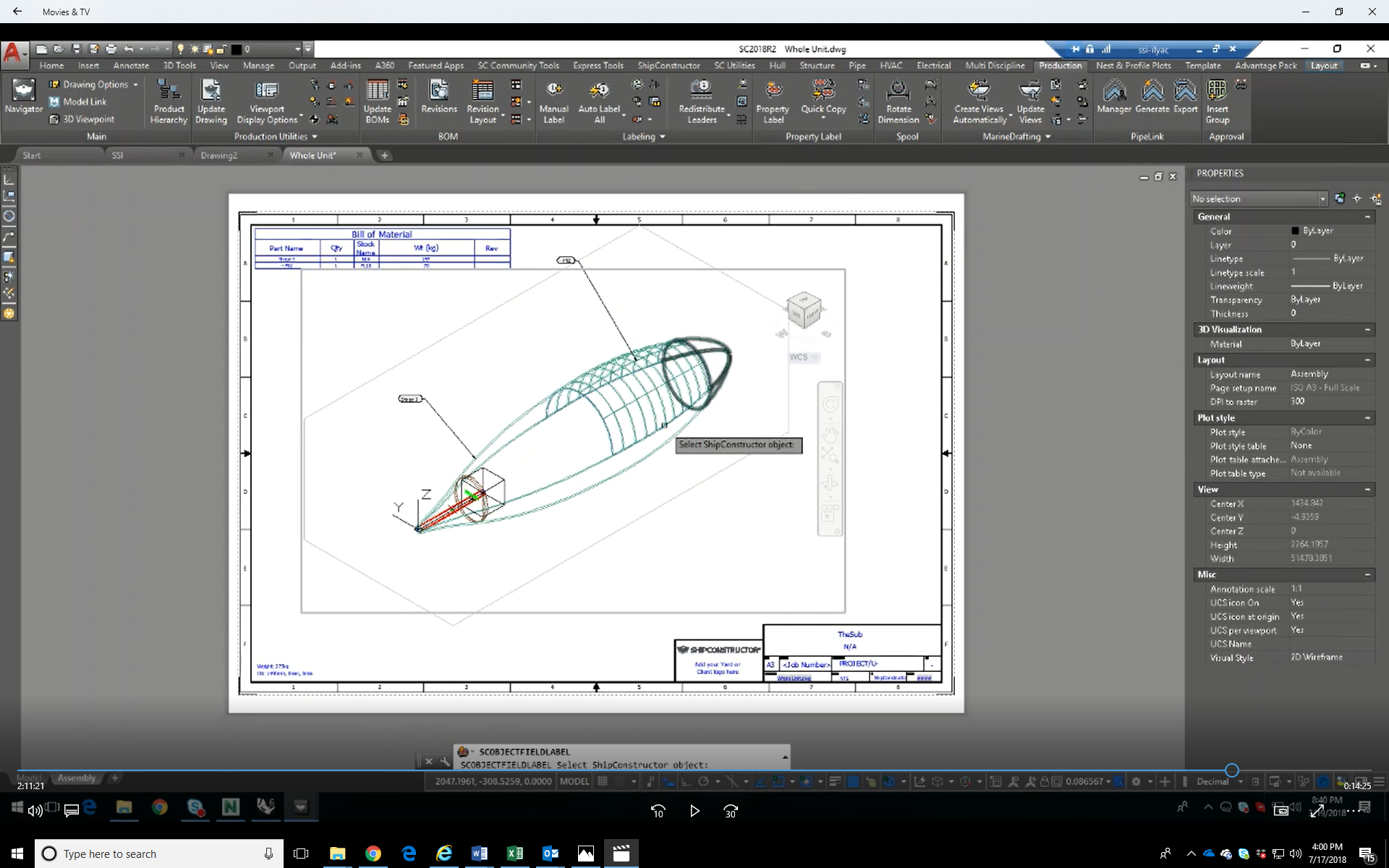 ---
Moving Forward
The students agreed that creating a "digital twin" of their submarine using ShipConstructor would enhance their design presentation at the eISR competition. SSI agreed to support the team, attend events and help promote the club.