SSI's expertise is demonstrated by the fact that more US Navy and Coast Guard vessels are being designed and built with SSI's flagship software product ShipConstructor than any other shipbuilding application. Additionally, the US Coast Guard insists that their Offshore Patrol Cutters be delivered with an as-built ShipConstructor 3D Product model.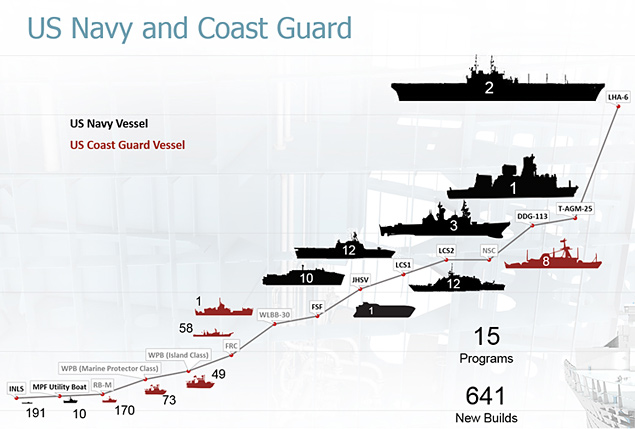 The choice for New Zealand's OPVs
Australia's HMNZS Wellington and HMNZS Otago Protector Class Offshore Patrol Vessels were designed in ShipConstructor Software.

The choice for Canada's Federal Fleet Renewal
In Canada, 3 Offshore Fisheries and Science Vessels, 1 Offshore Oceanographic Science Vessel, a Joint Supply Ship, a Polar Icebreaker, 5 Medium Endurance Multi-Tasked Vessels plus 5 Offshore Patrol Vessels will be designed and built for Canada's Coast Guard and Navy using ShipConstructor Software. SSI's ShipConstructor is the growing standard for naval shipbuilding around the world.