In this week's addition to Thursday's Port of Innovation (#TPOI), I want to discuss a groundbreaking technology that has recently become mainstream, 3D Printing. Many people think of 3D printers as just cool little tools to create toys for kids. Others realize that 3D printers are also being used to create one-off products that would otherwise be too expensive under existing manufacturing processes. However, as much as I like toys and as much as I am inspired by stories of 3D printers being used to create things such as prosthetic hands, that's not what I want to focus on regarding this revolutionary technology. I want to talk about it because I agree with experts who are saying that 3D Printing will lead our next industrial revolution.
Misconceptions about 3D Printing
Before I talk about the benefits, the first thing that I have to clear up is a mistaken view many people have about 3D Printing. One of the common misconceptions about it (and other technology) is that there is only one use case. For instance, you'll often hear 3D printers referred to as Rapid Prototyping Machines which is a very narrow view on the tool. It does a disservice to the technology as many industries can't create prototypes of their products due to size constraints. Many people think that 3D printers are only used by consumer products companies to test the form, fit, or function of a particular part or assembly. It is a mistaken view that the only organizations that can use 3D printers are those that develop small parts or assemblies. With that viewpoint, you would close the door on evaluating the technology if you work in other industries, say shipbuilding. Would you believe that companies in the aerospace and defense industries are using this technology within, and outside, their new product development process?
3D Printing is for ALL manufacturers of all sizes and has a variety of uses. Below, I'll highlight a product that can be used for numerous use cases.
The Evolution of the New Printers
I'd like to introduce a technology from a company that I have followed since seeing them at SolidWorks World in 2013. At the time, I was working with an organization that developed world class sport motorcycles. I'm talking about full carbon fiber bikes (motorcycles) that defied the laws of physics. Back then, it was felt that 3D printing was not applicable because at the time, one of the restrictions was that you could not replicate carbon fiber parts on a bike. The company had to print parts on ABS material (a historically sturdy plastic part) and fit them on the motorcycle. What ABS was lacking was the durability that the motorcycle company needed for product parts. But I believed that a 3D printing solution could be found and in my research for solutions, I came across a 3D printer from a company called, MarkForged.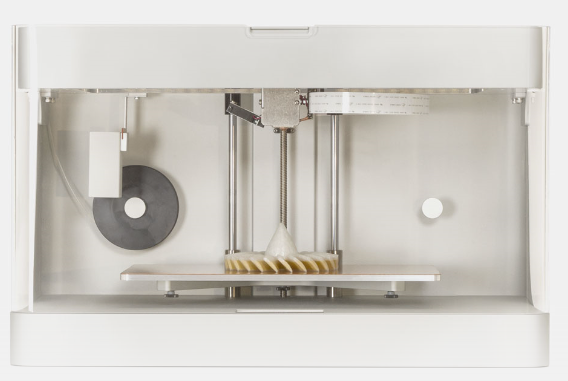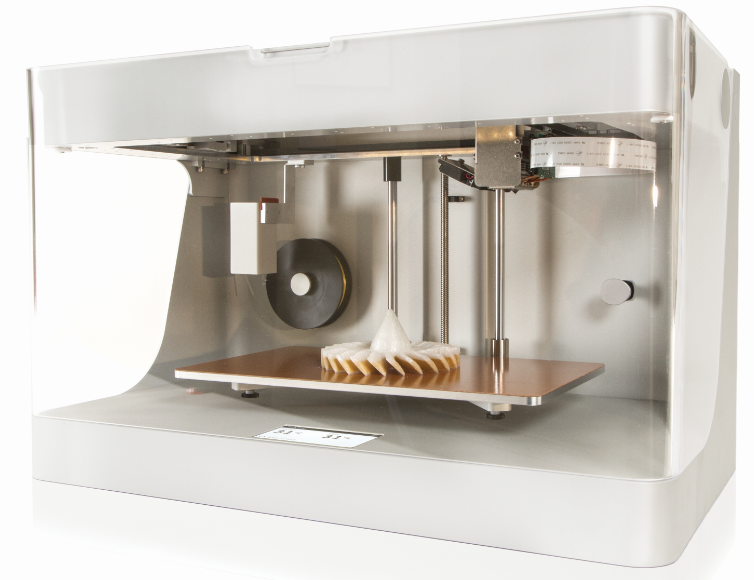 MarkForged, the developer of The Mark One 3D printer, was the first to introduce a process to print Carbon Fiber parts. Yes, for those of you who have ever worked with Carbon Fiber parts and understand the typical process that is involved, I guarantee I just captured your interest. Furthermore, not only does MarkForged have a Carbon Fiber printer, they can also print Fiberglass and Kevlar materials.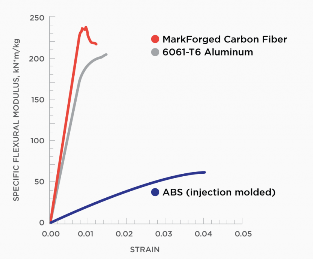 For those aware of where 3D printing once was, this is truly revolutionary. Not only are companies now using machines like The Mark One for developing prototypes of their products, they are using it to create tooling and replacement parts. Here you can find a variety of applications where The Mark One is being used.
What Type of Impact Does This Have on Shipbuilding?
Jason, are you saying we can print an entire ship? I hope in my lifetime we will be able to say that. What a printer like the Mark One can provide is a complimentary tool to your current process. When you start to understand the monetary cost of manufacturing your own goods (which include material costs and man hours) you start to realize the power of a 3D printer. What about those situations where you need to set up a machine for a small production run, say 5 or 10 parts. Since we usually already have the 3D file, wouldn't it be easier to send it to a printer that requires a minimal amount of setup?
With The Mark One and its ability to create production grade parts, you now have a complimentary tool to your current process. Here is an article that our CTO, Denis Morais, wrote earlier this year on his thoughts on 3D printing in shipbuilding.
Outside of building scaled down ships to explain your concept at trade shows, I'd like to visit the use case that is in place at NASA. Here you'll see how NASA is using a 3D printer in space that allows them to have their very own machine shop at their fingertips. This provides them with the ability to make replacement parts instead of having to carry additional tools with them. It's much easier to ask for a 3D model, or file, than it is to carry replacements of any part that could fail throughout their trip. The comparison to shipbuilding is quite strong. Ships are deployed for months at a time. What if you were able to have 3D printers, say The Mark One, onboard a ship and when you needed a replacement part, you could communicate back to land to receive the correct file. Sound like a legitimate use case?
Closing Remarks
3D Printing is not a new technology. What is new is the growth in the industry which is changing the way companies can utilize the technology. With larger build envelopes (area a printer can print) and new materials like carbon fiber and Kevlar, these Rapid Prototyping Machines are turning into replacements for existing staples in manufacturing like machining centers. Maybe it's worth taking another look at 3D printing to see if the new technologies allow you to improve your process and the offering you provider your clients.
If you have any questions or would like to pick my brain on any of the new technologies discussed, please contact Jason Rose.
Join the conversation in the comments or on Twitter using the hashtag #TPOI