There has been a lot of hype around 3D printing in the manufacturing space. The potential of 3D printing is unimaginable for most of us. I see 3D printing today as what the personal computer was 20 years ago. I believe so much in the potential of this technology and what other new technologies and businesses will emerge from it that I am on the verge of buying a 3D printer for my kids to ensure they get a jump start on the technology which will be commonplace when they grow up. Ok, the 3D printer will also be a cool toy dad wants to play with.
3D printing and its derivatives will change the way products are made and how consumers buy products. I envision a time when we will order something online only for it to be printed on our personal printers. I know there are a lot of technological advances which still need to be made and just as importantly, licensing and copyright laws to be updated, but the time will come.
There are some really cool things already being done using 3D printing in manufacturing & other industries. Here are a few:
Houses and Apartments
I remember reading just last year about some companies trying to print houses and now…it is a reality. Here is a quote from CNET:
In March of last year, company WinSun claimed to have printed 10 houses in 24 hours, using a proprietary 3D printer that uses a mixture of ground construction and industrial waste, such as glass and tailings, around a base of quick-drying cement mixed with a special hardening agent.
Now, WinSun has further demonstrated the efficacy of its technology — with a five-story apartment building and a 1,100 square metre (11,840 square foot) villa, complete with decorative elements inside and out, on display at Suzhou Industrial Park.
Creating Tools in Space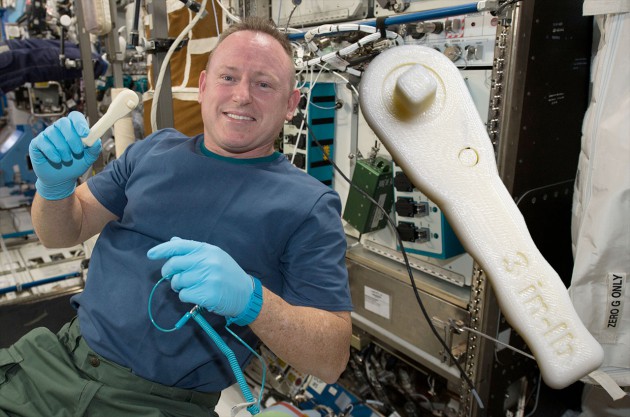 I mentioned the first ever 3D printer in space in my Autodesk University: Another Great Event post. The wrench that was printed in space may not look like much but the idea of printing tools and many other types of items in space will enable many other possibilities. NASA has a bunch of other very interesting projects such as a 3D printed rocket injector.
Human Tissue & Organs
3D printed prosthetics has already been used to create a perfect custom fit. Actually I had a finger split 3D printed for my finger over 2 years ago.
Just recently bioprinting has been taken to the next level by printing organs. Here is an article about the announcement: Russia's 3D Bioprinting Solutions makes breakthrough in creating first ever 3D printed thyroid gland
Continuous Liquid Interface Production (CLIP)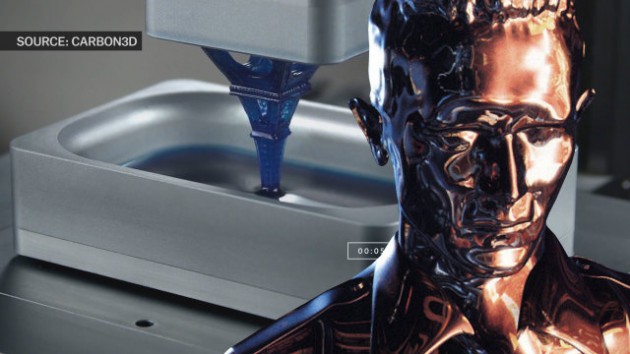 This is a new type 3D printing which is not using the usual plastic based filament we all relate to 3D printing.
For the past 25 years, 3D printing has working by building objects layer by layer. By contrast, CLIP technology objects just rise continuously from a liquid media.

engineering.com
The idea was modeled after the T-1000 (from the Terminator movies). The technology looks pretty cool and can have some real world practical uses. Autodesk has just invested $10 million dollars in Carbon3D.
---
3D Printed Cars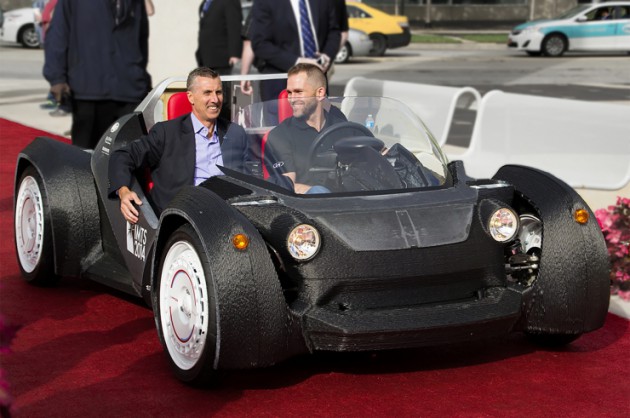 I think we all have heard/seen this one.
---
3D Printing In Shipbuilding
How does 3D printing effect shipbuilding? Well the real question is what time scale are you talking about? If we are talking 10+ years I can only start to imagine the changes we will see. With the ability to build larger and larger structures intersecting with the amount of material research revolving around 3D printing the possibilities are…well…unimaginable. Our ships of the future may be at least partially built using a 3D printer or some derivative. The material we use could be some sort of composite not yet created which is lighter, strong and cheaper than what we use today.
Despite the very interesting possibilities of the future of 3D printing in our industry I thought I would concentrate on how 3D printing is being used today in shipbuilding.
3D Printed Models
I have recently had some requests from clients on the best way to generate a model which can be 3D printed. This type of request seems reasonable since most designers and builders showcase their projects by having miniaturized physical models. This is usually done by a company which specializes in creating physical models but with the ability of using 3D printing based on the 3D virtual model it seems to be a natural and more cost effective solution. I have only seen a few ship models which were 3D printed but I do expect there to be many companies looking into using this strategy in the future.
Here are some examples:
Huntington Ingalls Industries (HII): USS America (LHA 6)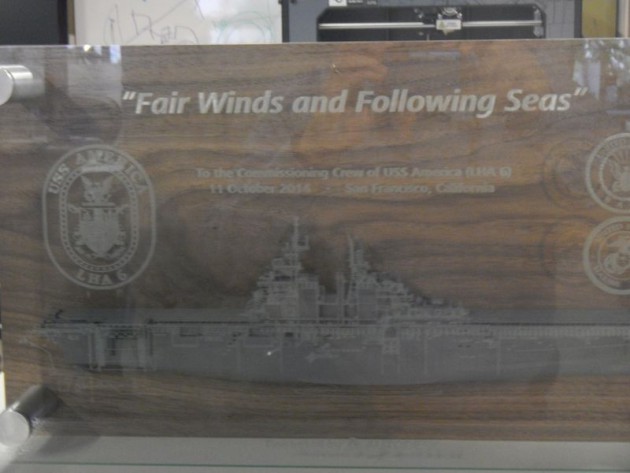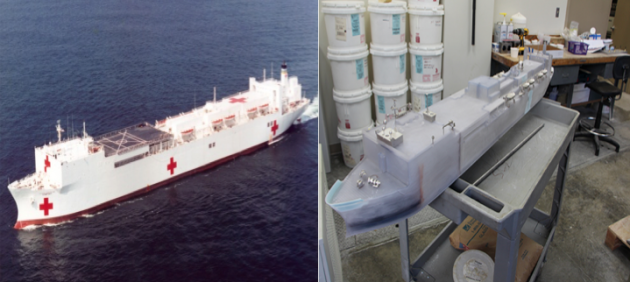 Rapid Prototyping
I know of several shipyards using 3D printing for rapid prototyping. No matter how good your virtual reality model is, sometimes the most effective way to communicate your design is 3D printing the portion of the model you want to communicate.
Here is a quote from Norfolk Naval Shipyards when discussing ways to service the new Gerald R. Ford class of aircraft carriers.
"Rather than making something out of metal, which would probably take two to three months just to see fit-up purposes, we print out a 3D part and we can put it on a mockup," said Harrell. "It's really rapid prototyping or proving a concept for actual use, which can save time, material money and labor."
Tools (Near Future)
I recall hearing some ships being outfitted with 3D printers to enable them to build specialized tools if the need arises. I forget the name of the ship but the concept was very intriguing. In shipbuilding we have the same problem as the International Space Station where it does not make sense for us to travel with absolutely every single tool we would possibly need. With 3D printing we will not have to.
Space Parts (Near Future)
It is not currently feasible for any ship to carry many spare parts when out at sea. Imagine if a ship had installed a 3D printer and an available As-Built 3D CAD model of the entire ship. If a particular part (as complicated as a pump or as simple as a gasket or bolt) malfunctioned you would be able to print the part and get back to your voyage in relatively short order. This might sound a little futuristic but it is much closer than you think. This is a similar strategy NASA is using for space exploration. Here is an interesting article by gCaptain: 3D Printing Aboard Ships? How One Technology Is Changing the Future.
Restoration
3D printing is being used to restore an old Warship. The warship is not in service anymore but is an interesting idea how to use 3D printing: 190-year-old Scottish Warship, HMS Unicorn, Awaits a 3D Printing Restoration
---
Closing Remarks
3D printing is definitely going to change the landscape of every industry. However, I agree with Gartner that currently 3D printing expectations far exceeds the current technology.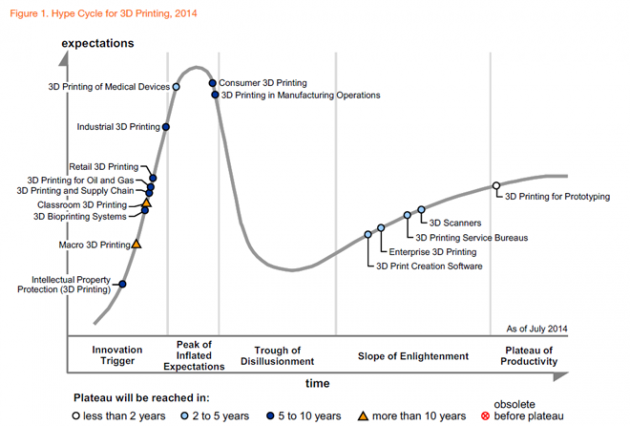 Gartner's assessment also does state that within 5-10 years the potential of 3D printing will almost match our expectations of today. If you think of it, 5-10 years is not very long. It will take any industry that much time to adjust their business to incorporate this new technology and take advantage of the new possibilities.
I am not certain where 3D printing will take us but with the democratization of the technology and the support for new types of material it will be in our lifetime where we will have our very own Replicator.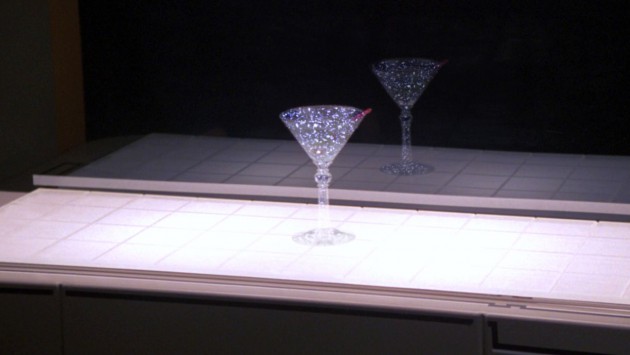 The question is what will you Replicate when you get one?