The Challenge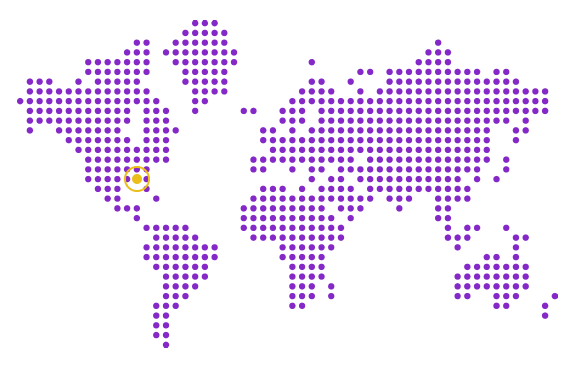 Ingalls Shipbuilding, a division of Huntington Ingalls Industries (HII), is a major builder of ships for the United States Government. With 11,500+ employees and a shipyard encompassing 800 acres, this naval shipyard builds complex ships for the United States Navy.
Shipyards have been designing, building, and maintaining ships with remarkable precision for centuries. Hundreds of years of tested shipbuilding specific knowledge have resulted in naval masterpieces across the globe. Shipyards like Ingalls are continuing the shipbuilding legacy by using the best technologies of today to progress as shipyards of the future.

Digital Shipbuilding
Get a first-hand experience of what the design, build, and maintenance phases are like in an increasingly digital shipyard.
Experience now
Ingalls Shipbuilding had adopted CATIA as an early step into a digital shipbuilding world but eventually found that the generic CAD/CAM solution's restrictive architecture was hindering their potential.
CATIA is excellent for building airplanes and automobiles, and it excels at 3D parametric outputs; however, CATIA cannot efficiently distribute information from its system to other essential business systems such as MRP, ERP, and custom-built tools. It struggles to generate production-oriented outputs for the needs of the business of shipbuilding. CATIA was a costly investment for a closed architecture platform that committed Ingalls to a non-shipbuilding specific solution. The closed architecture software was prohibiting workflows and processes that were critical to the act of designing and engineering a ship.
ShipConstructor is able to communicate freely with other tools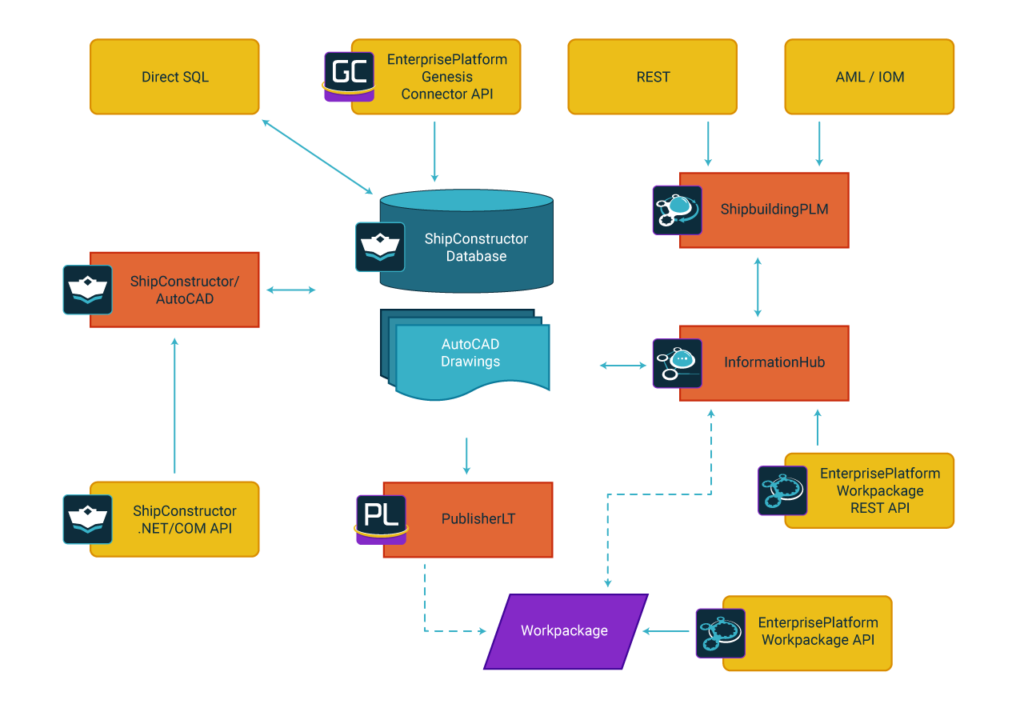 ---
The Solution
For over 30 years, ShipConstructor has stood out as the software solution most focused on shipbuilding. The choice by founder Rolf Oetter to focus on shipbuilding specific challenges has allowed SSI to create software that understands how to digitize shipbuilding specific knowledge in a meaningful way. Exceptional capabilities, like quality control features such as interference checking, integration with Autodesk Navisworks, and advanced sister ship management, significantly improved Ingalls ability to construct ships on time and under budget.
» Easy to Use and Upgrade
An AutoCAD foundation helped Ingalls find and train workers more quickly since AutoCAD is the world's most widely used CAD program. AutoCAD is renowned for its 2D and 3D capabilities, and SSI's choice to use it as an interface for ShipConstructor has resulted in an easy to use information-centric CAD/CAM solution. Among many other powerful functions, it is capable of creating, recreating, or changing a model drawing with data alone. SSI's quarterly software updates provide high value and take in to account the needs voiced by its users. The updates don't cause rework or break processes. Easy and risk-free updates allowed Ingalls Shipbuilding to focus on honing its processes and workflows with certainty.
» Freedom from a Closed Architecture
SSI created its software solutions with an open architecture because it knew that shipyards need to use the best solutions to meet deadlines and KPIs. The best solutions can quickly become antiquated and throttle entire interdependent processes to a crawl. SSI's open architectures allowed Ingalls Shipbuilding to easily augment existing methods and tools with the technologies of today to meet the increasing demand for quicker and more cost-effective production. The addition of ShipConstructor also enabled Ingalls to phase out legacy software incrementally.
ShipConstructor's AutoCAD foundation with an information-centric and rules-based user interface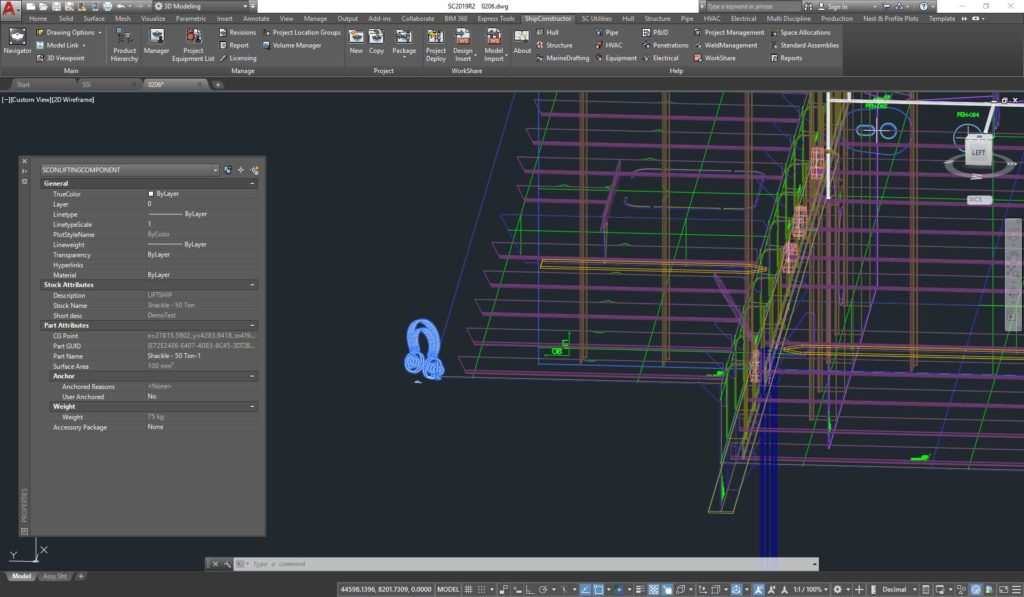 The Result
Download the full case study below to see detailed information on Ingalls Shipbuilding's processes before and after implementing ShipConstructor, and how they gained the benefits of:
Effective Change Management
---
Access the Content