The US Navy defends our future; ShipConstructor helps build it! The US Navy's 45,000 ton USS America Amphibious Assault Ship (LHA-6) has just passed builder's trials and this vessel was designed and built by Huntington Ingalls Industries using Autodesk based shipbuilding solutions from SSI.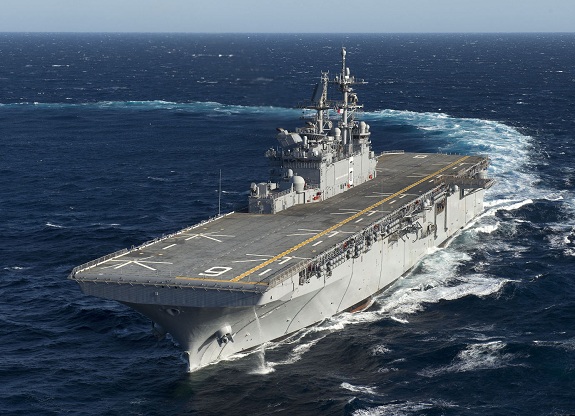 SSI congratulates Huntington Ingalls on the construction of this massive vessel. At 256m in length, the America Class resembles a mid-sized aircraft carrier and is capable of Vertical/Short Take-Off and Landing (V/STOL).
To build the USS America, the company relied on SSI's ShipConstructor CAD/CAM program and other Autodesk applications. ShipConstructor software itself is built on an AutoCAD foundation and integrates seamlessly with other programs in the Autodesk product portfolio that are part of the shipbuilding process.
The advantages of the Autodesk/ShipConstructor solution have led to it being the standard for US Navy shipbuilding; the overwhelming majority of US Navy and Coast Guard vessels are built using this software.That includes the America-Class Amphibious Assault Ships, Arleigh Burke Class Aegis Missile Destroyers, Independence and Freedom Class Littoral Combat Ships, Spearhead Class Joint High Speed Vessels, Sentinel Class Fast Response Cutters, Legend Class Maritime Security Cutters, the E-Craft Expeditionary Vessel and the Improved Navy Lighterage System.
The Autodesk/ShipConstructor solution is successful in this wide range of defense programs because of its "scalability". Companies can adopt the level of technology appropriate to their needs. It is suitable for clients with differing budget sizes, skills, infrastructure and project types and sizes. All organizations involved with the shipbuilding supply chain can benefit from using Autodesk based solutions. That includes ship repair facilities and shipyards, suppliers, sub-contractors, owner-operators and design agents.
Join SSI and Autodesk as we explore how industry standard CAD/CAM software forms a common platform for communication & collaboration. The latest technology will be showcased to demonstrate how it can be leveraged by the entire shipbuilding eco-system, enabling greater productivity and competitiveness.