Patrick Roberts, Director of Operations for ShipConstructor USA, has once again been re-elected Vice Chairman of the Business Process Technologies Panel for the United States National Shipbuilding Research Program (NSRP). He has held this position since 2007.
The NSRP Business Process Technologies Panel advises the NSRP Executive Control Board on research projects involving technology to improve procedures and practices within the shipbuilding industry. The panel discusses all business processes from initial strategy development through to post-delivery customer service.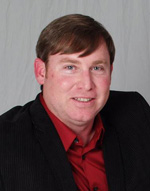 "I'm passionate about finding ways where technology can help shipbuilders become more effective and efficient," said Roberts. "I'm looking forward to supporting the re-elected Panel Chairman Ken Clarke of Huntington Ingalls Newport News and continuing the efforts of the industry leaders that are involved in this panel."
As Director of Operations for the US subsidiary of ShipConstructor Software Inc., a Canadian shipbuilding software development firm, Roberts is in charge of US-based sales, support, training, consulting and various research and development projects focused on the US market. Prior to his work at ShipConstructor, Roberts held various management positions in a number of Gulf Coast Shipyards before joining ShipConstructor USA. He has a B.Sc. in Industrial Engineering and Business Management and has extensive experience managing R&D projects under the National Shipbuilding Research Program.
To download high resolution versions of the image(s) click here