We have always looked at where we, as a company and as individuals in shipbuilding, can contribute to moving our industry forward with technology, new innovations, and digital transformation. In the US, the NSRP (National Shipbuilding Research Program) and SNAME (Society of Naval Architects and Marine Engineers) are two of the key organizations that facilitate the sharing and development of that innovation across shipyards, design agencies, and technology providers. We're proud to announce that Patrick Roberts, VP of Sales and Operations at SSI USA, has been re-elected as an NSRP Vice Chairman and named a SNAME Fellow.
On October 1st, 2022, Roberts started his 5th consecutive two-year term as NSRP Business Technologies Panel Vice Chairman, marking 18 total years of experience as an NSRP Panel Vice Chairman. Roberts will be serving alongside James "Jamie" Breakfield of HII-Ingalls Shipbuilding as Chairman.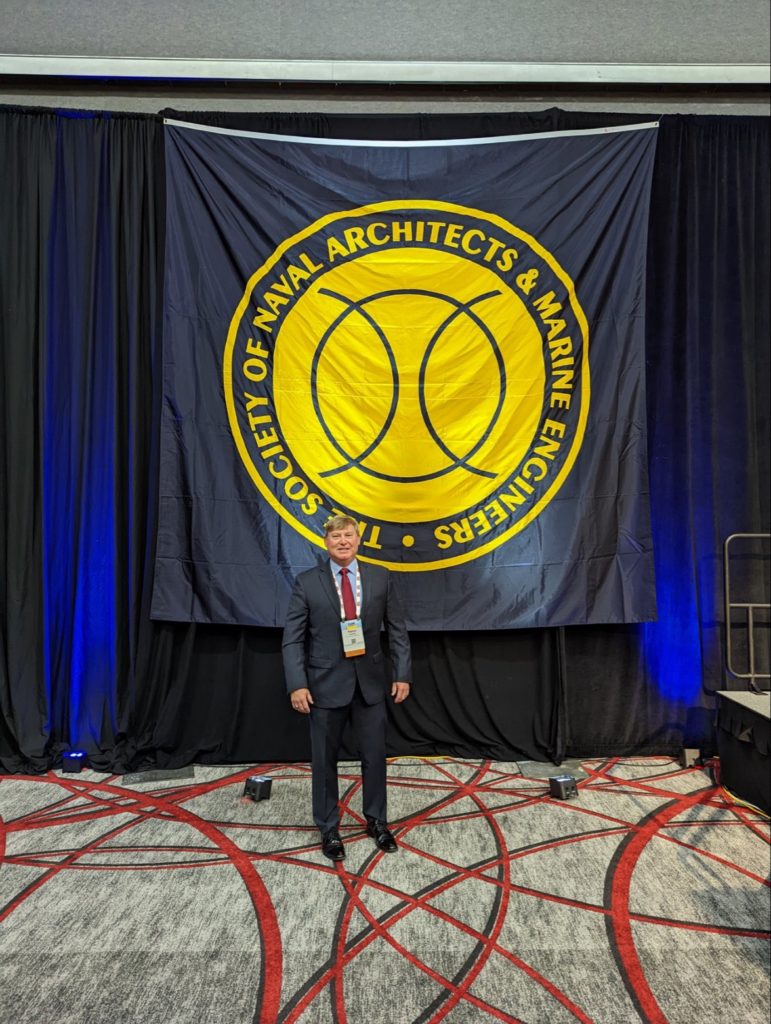 Also announced in September was Roberts' nomination and subsequent award as a SNAME Fellow. With this distinction, Roberts has been recognized by industry peers as having "made outstanding personal contributions to naval architecture, marine or ocean engineering, or allied disciplines through significant achievements in design, research, production, operation, education or associated management." Roberts was officially recognized for this achievement at the open ceremonies at the 2022 SNAME Maritime Annual Conference in Houston, Texas, on September 27, 2022.
"It's an honor to continue to be recognized by my peers in the industry." said Roberts, "Working together, we are able to truly address the engineering, business, and technology challenges of the shipbuilding industry. The NSRP and SNAME are both unique opportunities to collaborate with other leaders across the US and global shipbuilding industry, and I'm excited to see what we can accomplish next."
As an organization, we are always looking to lead the development of innovations that help shipbuilders focus on the business of shipbuilding. Patrick Roberts has been striving towards that objective as part of SSI for over 15 years. It is wonderful to see the shipbuilding community recognize his achievements and to see him remain at the helm of new technology R&D in shipbuilding.
For an overview of some of the NSRP projects SSI has taken part in, read our latest shipbuilding R&D update.