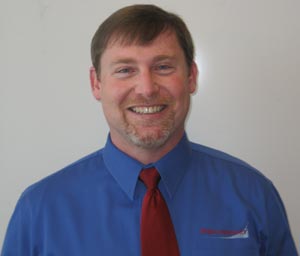 Patrick Roberts, Director of Operations for ShipConstructor USA, has been re-elected Vice Chairman of the Business Process Technologies Panel for the United States National Shipbuilding Research Program (NSRP). The upcoming year will be Roberts' second year in the role of Vice Chairman.
The NSRP Business Process Technologies Panel advises the NSRP Executive Control Board on research projects involving technology to improve procedures and practices within the shipbuilding industry. The panel discusses all business processes from initial strategy development through to post-delivery customer service.
"I enjoy working with other business leaders to find ways to benefit the entire industry," said Roberts. "When you look at the organizations represented on this panel such as Northrop Grumman, General Dynamics and VT Halter Marine, I think it's great that we are able to bring people with all this business knowledge together and then share it for everyone's benefit."
As Director of Operations for the US subsidiary of Canadian shipbuilding software development firm, ShipConstructor Software Inc., Roberts is in charge of US-based sales, training and various research and development projects focused on the US market. Prior to his work at ShipConstructor, Roberts held various management positions at Bender Shipbuilding & Repair, Alabama Shipyard and Friede Goldman Halter Inc. He has a B.Sc. in Industrial Engineering and has extensive experience managing R&D projects under the National Shipbuilding Research Program.