Ingalls Shipbuilding, the largest supplier of US surface combatants, has started fabricating its fourth Legend-Class National Security Cutter detail designed using ShipConstructor software. The company has become increasingly efficient during the production of this vessel series.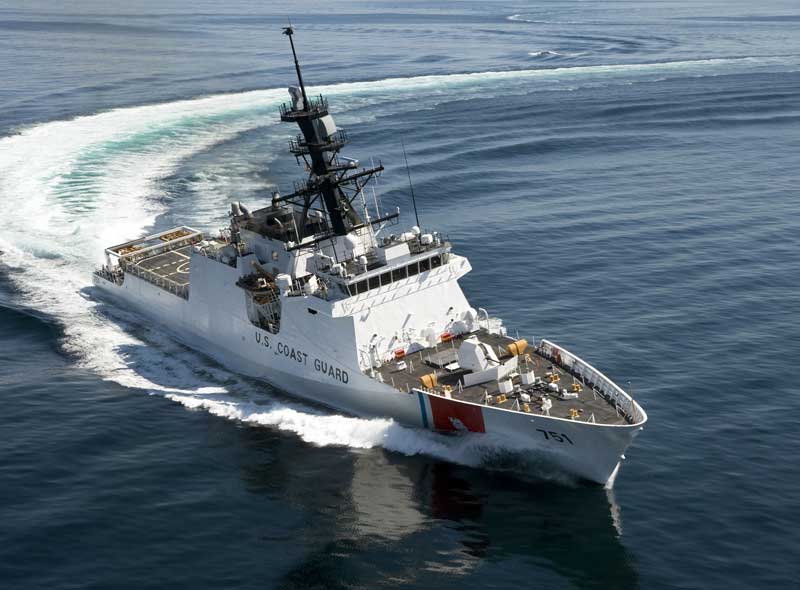 In mid-August, the third vessel in this class, Stratton, underwent sea trials and passed with flying colors.
"This successful sea trial is a positive reflection of the efficiencies established during the construction and testing of this ship," said Mike Duthu, Ingalls' Program Manager.
The shipbuilder reduced the construction schedule compared to the previous vessel in the series and improved labor costs by reducing man-hours.
ShipConstructor's Autodesk-based CAD/CAM software helped enable these efficiencies due to its innovative change management technology. As the shipbuilder gained experience during production of multi-series vessels, they discovered more efficient ways to do things and those improvements had to be reflected in the 3D model and all the associated production drawings. Fortunately, ShipConstructor allows this process to happen seamlessly.
ShipConstructor Software Inc. is continually improving its flagship software's change management engine which uses what it calls "Associative DWG" technology to link all the drawings together via a Microsoft SQL Server Relational Database. The result of the technology is that a change made in one area of the model is reflected in other views and associated production drawings can be updated semi-automatically.