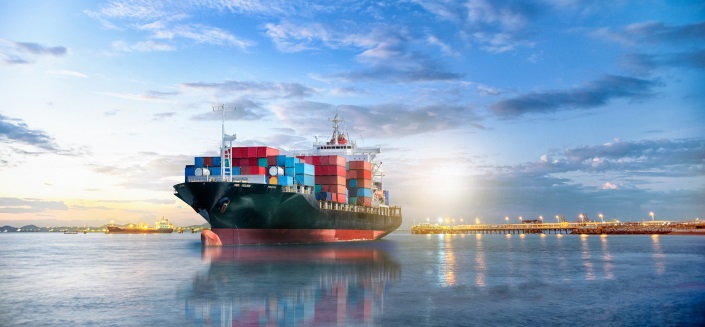 There has been a lot of discussion on how companies must go through a business transformation in order to successfully navigate through the new disruptive environment we are all facing in the digital age. One of the considerations that organizations need to think about evolving in their digital transformation is their business model. We have already seen significant disruption in other industries where incumbents are being displaced by relatively young companies. One such example is how Uber and other ride sharing companies are displacing taxi companies.
The question I have been thinking about lately is how this affects our industry. I do not think that our industry will see many start-up companies, at least compared to other industries, because of the amount of capital required to start a shipyard or build a ship. However, this does not mean that we should be blinded with the trends that are happening in other industries.
One trend which may affect our entire industries value chain significantly is the ability to have an Uber of the Sea. If an Uber of the Sea was a reality, the amount of different types of ships we build would be different, the requirements of ships will evolve, creating business partners across the value chain would be imperative, ports would have to be smarter, the number of shipping companies would change, the requirements to efficiently operate the fleet would need to improve as well as how owners would provide value to their customers would need to change. Let's dig a little deeper behind why I think an Uber of the Sea is possible.
---
Current Trends Leading to an Uber of the Sea Strategy
If we look at the current trend in our industry, we quickly see many operators are investigating and investing in technology and processes that allow them to run their fleet more efficiently. There are several different ways they are going about this:
Maximize Ships Efficiency: Almost every ship that we build today is smarter than the ones we built last year. This is a trend that does not seem to be slowing down. Today's ships are leaning towards more automation as well as the ability to better understand how the ship is running with the intensive use of IoT devices on board. Even though there have been some obstacles on capitalizing on all these smart devices the desire for operators to be able to have a better understanding of their ship during their voyage to eventually maximize its efficiency is a strong trend we cannot ignore.
Reduce Ships Downtime: Every hour a ship is not being utilized, it is considered to be losing money for the owner. The promise of the Digital Ship (Digital Twin) is to improve the predictability of maintenance, as well as help with unfortunate and unpredictable events, like if there was an accident.
Smart Ports: Most ports are currently very manual and therefore inefficient by today's standards. There are significant investments in Smart Ports to allow much more efficient loading and offloading, better scheduling, overall logistics and even transparency to all the various stakeholders (port operators/authorities, hauliers and shipping companies).
Scheduling: The ability to schedule your ship's departure and accurately estimate its arrival time can significantly affect the bottom line. If you miss your scheduled arrival time for any reason (late departure, weather, captain's navigation decisions, etc.) your ship could be waiting for days, if not weeks, to be processed. Depending on your cargo and SLA (Service Level Agreements) with your clients, this can be very costly. That is why many shipping companies are looking at how they can better schedule their ships at "maximum capacity" and have a high degree of accuracy in their predictions. This includes using technology to better optimize routes impacted by various events inflicted by Mother Nature such as weather, also it can provide guidance to the captain on what speed they should be traveling at to reach their destination on time (not early and not late).
---
Why I Think an Uber of the Sea is Possible
If a shipping company was able to optimize their business on most or all the areas mentioned above, they would be able to provide a superior end-to-end service to their customers at a great value. The service would allow any of their customers to book any vacant/empty unit on a particular pre-determined voyage or possibly book an entire ship for a specific voyage. The value of the convenience of "easily" booking an available slot, knowing how much it will cost compared to other trips on other days, knowing the total time will be the shortest time possible, having accurate and predictable departure and arrival times as well as the transparency of the whole transaction can attract many new customers.
Do not get me wrong, a lot of these things can be done today, but the amount of manual effort that would have to be undertaken to provide this service is not viable for any company. This type of service can only be provided if many of the inefficiencies are overcome as well as a tighter ecosystem between all the stakeholders.
---
What Would the Uber of the Sea Company Look Like?
Unlike ride sharing companies such as Uber and Lyft, I do not think the Uber of the Sea will be a start-up. Most likely it will be a company that is in the shipping space already or close to it. This company will have a very strong digital strategy throughout their organization and will have to create alliances with several of the stakeholders in the entire value chain (ports, trucking, etc.)
One company I do half joke about being this Uber of the Sea is Amazon. They are not in the shipping industry; however, they are in a business that will significantly benefit from an optimized shipping ecosystem. They have the capital ($) and the reputation to disrupt status quo industries. It is possible that they can do to shipping what they are doing with their land-based transportation and air freight carrier Amazon Air.
---
Closing Remarks
I am not sure if we will ever see an Uber of the Sea, but with the trends that we are seeing in the shipping industry: "optimize and improve the efficiencies how we ship goods via our vast liquid highways" it may just be possible.
There are some challenges that I did not mention which would need to be overcome, but they are all solvable by thinking differently. I did intentionally leave out the trend of autonomous or reduced manned ships only because there seems to be some very strong opinions about the viability of it. Even though I think it would significantly improve the chances of having an Uber of the Sea I do not think it is a requirement.
The possibility of a future Uber of the Sea company will depend on how successful a company can implement and capitalize on their digital transformation. A company that will be considered an Uber of the Sea will have to incorporate the entire value chain in their offering. It most likely will be an established shipping company but we cannot ignore a company that can significantly benefit from an efficient end-to-end experience and who excels in logistics such as companies like Amazon.
I am very interested in knowing what your thoughts are.