We are not allowed to share all the details but here is what we can say. SSI's ShipConstructor CAD/CAM software is used to help build several key elements of the United States Ballistic Missile Defense System.
These include not just sea components but parts of the land system as well. This is an example of how despite the fact that ShipConstructor is optimized for shipbuilding, the program's flexibility and power make it capable of handling other engineering challenges involving complex metal structures.
What we can talk about are some of the naval ships that are involved.

SSI client Huntington Ingalls is building the DDG-113, and DDG-114 Arleigh Burke Class Destroyers using ShipConstructor software. These vessels will be equipped with the Aegis Ballistic Missile Defense System (BMD) which will allow them to shoot down enemy missiles in the air before they can do damage.
Below is a video from the US Missile Defense Agency showing the results of the "Stellar Ninja" tests with the US Navy.
Another connection to ShipConstructor and the missile defense system is the software's use on one of the radar vessels that make missile defense possible. Since ballistic missile tests occur over vast expanses of ocean, fixed-based radars are not ideal for the tracking job. This is where highly customized tracking, test and ballistic missile defense support ships come into play.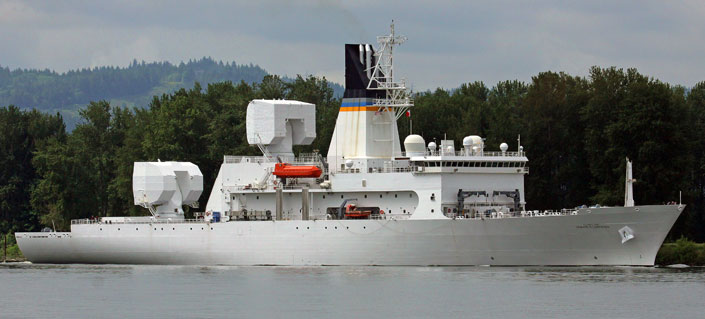 The newest and most powerful missile tracking ship is the USNS Howard O. Lorenzen. This 534-foot long vessel packs a pair of state-of-the-art "Cobra King" active electronically scanned array (AESA) radars that are each a half a million pounds and the size of a three story building.
It was built at SSI client Shipyard VT Halter Marine of Pascagoula, Mississippi who utilized ShipConstructor for the detail design and production engineering of the vessel.
Conclusion
The Missile Defense System helps protect our future. ShipConstructor helps build it in ways beyond even what we as the developers of the product imagined.