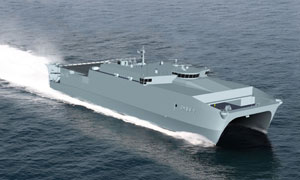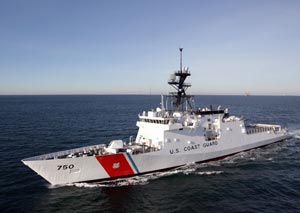 ShipConstructor software is increasingly being used for naval projects and this has helped the company stay strong in the current economic climate. During the last year one of the most closely followed news stories has been the competition between the General Dynamics and Lockheed Martin teams over the contract to build the rest of the US Navy's fleet of 55 Littoral Combat ships. While the competing designs are quite different they have something in common; they were both modeled using ShipConstructor.
ShipConstructor's usage on both projects should come as no surprise since the vast majority of the US Navy's future fleet will be modeled with ShipConstructor software.
For instance, Northrop Grumman has recently purchased a significant number of ShipConstructor licenses for the complete detail design of the DDG-113, 114, and 115 Arleigh Burke Class Guided Missile Destroyers.
Northrop Grumman has already used ShipConstructor on various other US Naval projects such as on the DDG-1000 Zumwalt Class Destroyer and the LHA-6 Amphibious Assault Vessel.
Austal has used ShipConstructor for the LCS-2 and is also using it for the US Navy's Joint High Speed Vessel. Meanwhile, Marinette Marine (a Fincantieri company) has used ShipConstructor for the LCS-1 and the Improved Navy Lighterage System (INLS).
ShipConstructor is being used on Coast Guard vessels as well—everything from Sentinel Class fast response cutters and 87' patrol boats for the Republic of Yemen to the largest cutters in US Coast Guard History—the 418' Legend Class Bertholf & Waeshe.
Over the last few years ShipConstructor has increasingly been involved with Navy-related programs to advance shipbuilding productivity. ShipConstructor provided advice to the Canadian government regarding the best way to proceed with its proposed $40 billion fleet renewal plan. ShipConstructor and its affiliate, Navware Canada Inc., also organized a Canadian conference regarding modern shipbuilding best practices attended by officials from government and industry.
Overseas, ShipConstructor was the sole CAD/CAM vendor invited to speak at the Offshore Patrol Vessel Conference in Lorient France.
ShipConstructor also plays an increasingly active role in the United States Navy-funded National Shipbuilding Research Program (NSRP). Patrick Roberts, Director of Operations for ShipConstructor USA was recently reelected Vice President for the Business Process Technologies Panel and other staff members such as Deputy CEO Darren Larkins have also been involved in numerous NSRP projects which have allowed ShipConstructor's development team to closely understand the unique challenges regarding naval ship construction.
---
ShipConstructor NSRP Projects over $1 million USD
Large Scale Computer Simulation Modeling System
Practical Applications for Design for Producability
Smart "As-Built" Models
Shipyard Design Tool Enhancement I,II & III
Modern Shipbuilding Design Courses
Enabling Shipbuilding Interoperability (ISE-6)