Every release, we introduce improvements that make it easier for shipbuilders to solve the business challenges they face and let our users complete the task at hand faster, more accurately, and with more information. For SSI 2021, we turned our focus towards automating key activities to reduce the amount of work required on the shop floor, improving change management with sister ships, and risk mitigation.
---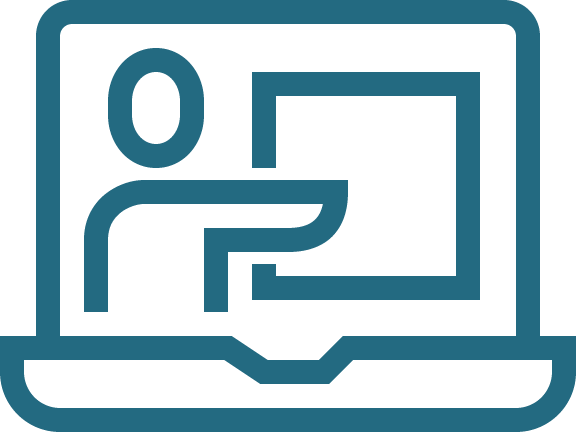 Watch the Webinar
Watch the SSI team's webinar and look at all the improvements now available with the release of SSI 2021. 
Watch Now
---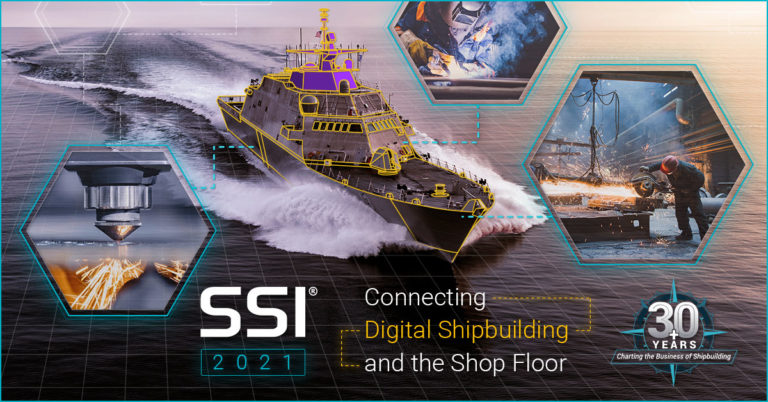 On the shop floor, any way to make the most common actions easier or more accurate adds up to substantial time savings. Plate marklines are critically important for getting welds right and speeding up construction, every time one is incorrect or inaccurate, it means more re-work to get it right. By introducing an automatic process for adding marklines, there is less opportunity for human error, and the entire process takes fewer labor hours than before.
When multiple hulls are involved, every individual challenge is compounded. The more that is re-used across sister ships, the more significant the time savings. For SSI 2021, we've made our existing WorkShare Transfer feature more robust, by now allowing for plate nests, profile nests, and space allocation groups to be transferred and used across hulls.
Another area we focused on with this release was risk mitigation. Lifting and turning are some of the most dangerous activities that happen in a shipyard, any improvement that can be made to the safety of these operations is essential to implement. We've improved the data entry workflow when inputting material grades, mitigating the possibility of calculating an inaccurate weight.
---
Detailed Enhancements
All of the above enhancements stand alongside the ability to trim non-twisted stiffeners and faceplates to plate parts, annual platform upgrade, numerous user experience improvements, and many quality of life enhancements. You can see a detailed list of the changes we made below, but as always, make sure to join our webinar or watch the recording to ask the team behind the development of these features any questions you may have.
Trim Non-Twisted Stiffeners and Faceplates to Plate Parts
ShipConstructor 2021 now allows you to trim your non-twisted stiffeners and faceplates to plate parts to improve your stiffener trims workflow. This new feature reduces human error when you define custom trim planes to trim your stiffener to your desired side of a plate part.
A new trim type "Part Plane" is available for selection in the trim window.
You will be able to select a plate from a native drawing, M- Link, or Partviews to which you want to trim your non-twisted stiffeners.
A plane selector will allow you to select the plane of the Plate Part. (Please note that this functionality is currently not supported for twisted stiffeners)

Automated Plate to Plate Marklines
In ShipConstructor 2021, you can now add marklines of a plate to another plate automatically using the contact path, meaning marklines no longer have to be added manually. The automation of this process results in less work at every stage and more accuracy on the shop floor.
Use the existing "Add Objects" function to select both target and marker plate and automatically generate markline with your choice of markline styles.
Generate marklines that will have the markside, throw direction, NC Process, and Part name of the marker plate added to it automatically.
Select standard plates as marker plates.
Select a marker plate in a different drawing using M-Link and Partviews.
Select a target plate and multiple marker plates in one operation.
Edit the markline style and its details from "Edit Component."
Transfer Plate and Profile Nests between Projects
Like other WorkShare Transfer features, this synchronizing feature allows for the creation, updating, and deletion of plate and profile nests. Nest drawings are used as the entry point to transfer plate nests, meaning all nests within that drawing are synchronized.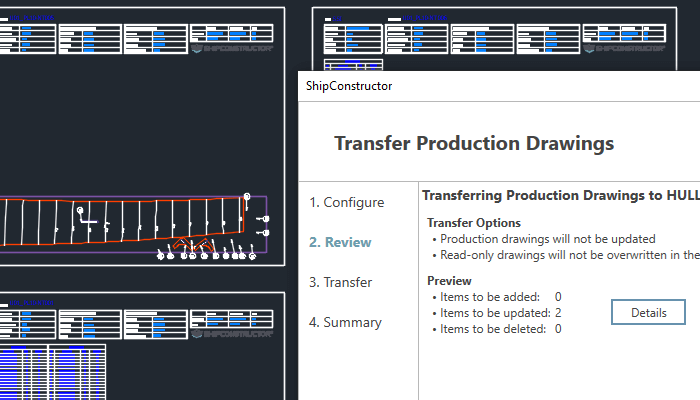 Export and Import Space Allocations Groups
Space Allocation Groups are Catalog items, and can now be imported for re-use across projects. When creating a new project from an XML file or .PRO, Space Allocation Groups will be imported during the new project creation.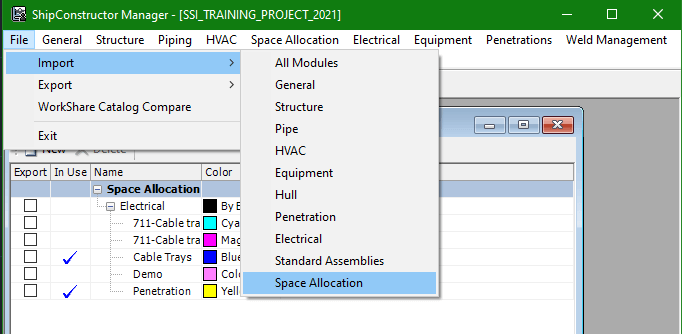 ProductHierarchy Collapse/Expand Sub-Tree
The ProductHierarchy dialog now supports the ability to expand and collapse selected entries in the ProductHirarchy. This allows you to choose one or more entries and automatically open them along with all their Sub- Trees for more straightforward navigation of complex product hierarchy environment.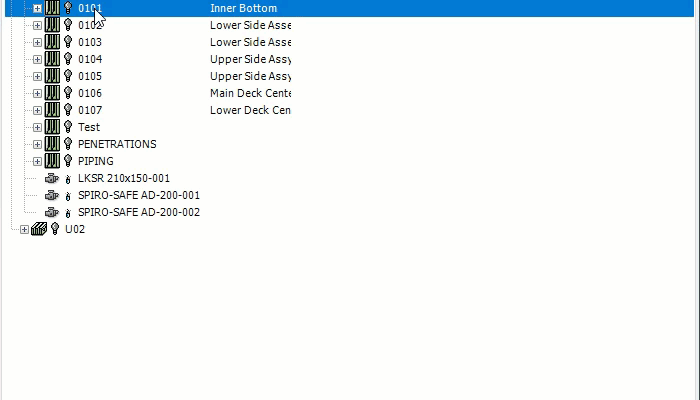 Updated Dialogs and Context Menus
Updated styling has been applied to a large number of windows and their grid views to present a more consistent user interface as well as user experience. This includes a consistent theme across these dialogs as well as updated icons /glyphs when present. In addition, all the grids of that styling now offer identical context menu functionality.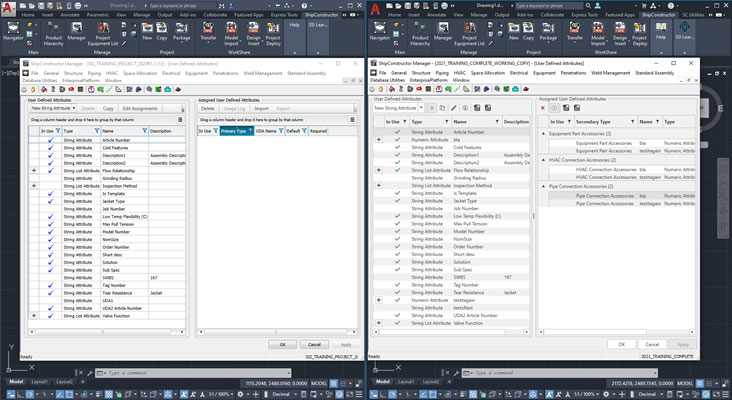 UDA Editor Export
Within the UDA Editor Palette, you may now export the list of User Defined Attributes. The Export will save the full set of currently visible UDAs. This allows you to load the required set of UDAs through the Load Manager and then gives you the flexibility to sort or filter the resulting list. The export functionality in the ribbon generates a .TSV file which is easily accessible through Excel or similar applications.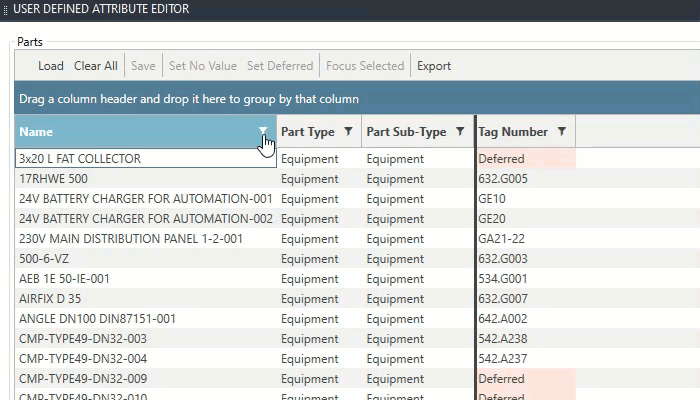 Additions to Dynamic Property Definitions for Labelling
In this release we have added the following new fields available as Dynamic Property Definitions to Property Labels to provide you with more flexibility in labeling:
Accessory items on accessory packages.
End3 End Treatment and End4 End Treatment for Pipe and HVAC.
End3 Profile and End4 Profile for HVAC.
Material Grade Input Improvement
The data entry workflow when inputting material grades has been improved, mitigating the possibility of an inaccurately calculated weight. The result is that now:
It is required to enter a material grade value rather than use a default​.
A warning message is now displayed, and the user is required to enter a value​.
Platform Upgrades
Autodesk Products
SSI 2021 is compatible with the latest releases from Autodesk including:
AutoCAD 2021/2020 /2019 (Vanilla, Mechanical and Plant3D editions).
Navisworks 2021/2020 /2019 (Simulate and Manage versions).
Microsoft SQL Server Products
There have been several changes to the supported versions of SQL Server:
No longer supports SQL Server 2014 Full and Express editions.
Now supports SQL Server 2019 Full and Express editions.
The SSI installer now includes SQL Server 2017 Express.
Operating Systems
Windows 7 is no longer a supported workstation Operating System by Microsoft and Autodesk products.
---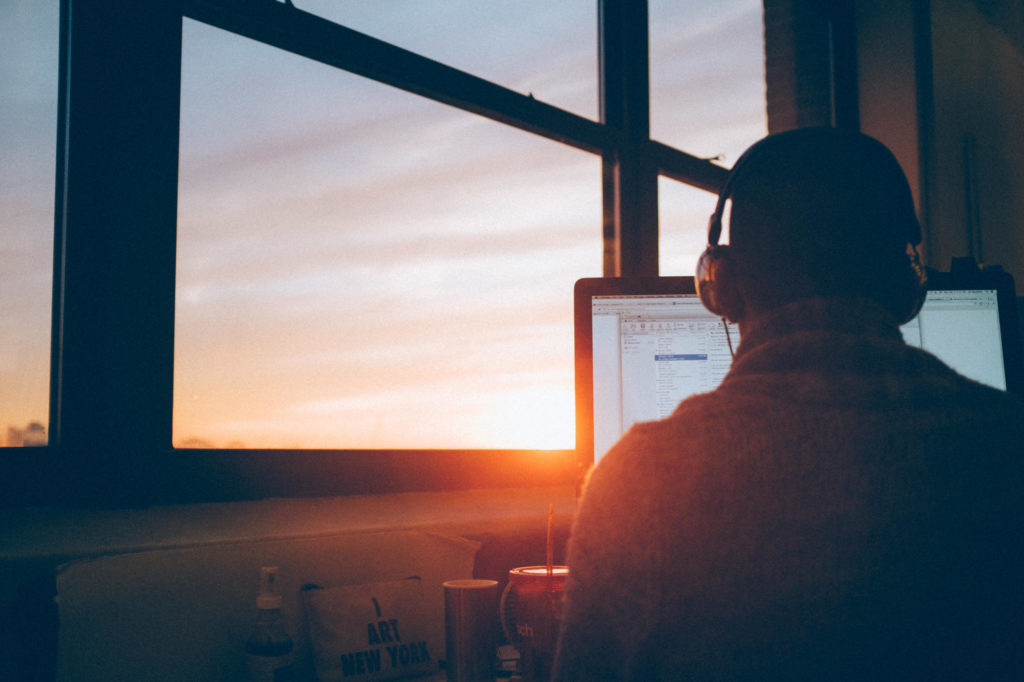 Learn More
Join the SSI team for the webinar to see these new features and improvements in action. There's no better way to experience what's new for this release.
---
System Requirements
Supported Client Operating Systems
Windows 10 (64-bit)
Supported Server Operating Systems
Windows Server 2019, 2016, 2012 and 2012 R2
.Net Framework
.NET Framework 4.6.2 (installed automatically)
SQL Servers
MS SQL Server 2019, 2017, 2016. SQL Server 2017 Express is included with the installer. Note: Express editions are suitable for projects with 5 or fewer users only.
Supported AutoCAD Platforms
2021, 2020, and 2019:
AutoCAD, AutoCAD Mechanical,
AutoCAD Plant3D (for ShipConstructor P&ID Design Validation functionality of Pipe)
Supported Navisworks Versions
2021, 2020, and 2019:
Navisworks Simulate, Navisworks Manage
Side-by-side Installation Compatibility
ShipConstructor 2021 can be installed side-by-side with any previous major ShipConstructor version; each installed version of ShipConstructor requires its own dedicated instance of AutoCAD.
---
SSI Installation Guide
Access the latest ShipConstructor manual on SSI Nexus for detailed installation instructions and system requirements for this release.
Download Information
To download this release, visit the downloads section of SSI Nexus. There, you can get access to all the latest SSI releases.
Purchasing Information
For information on this release, to purchase the software, or to renew your Subscription contact an SSI Representative.