Every SSI release brings together new or easier ways for shipbuilders to design, build, and maintain projects. In SSI 2022, we've added more improvements that users suggested in the Nexus Wishlist, made change management more flexible, updated how users can work with UDAs, and much more. Read on to see a detailed breakdown of the latest enhancements and watch the release webinar to get a first-hand look at what's new. 
---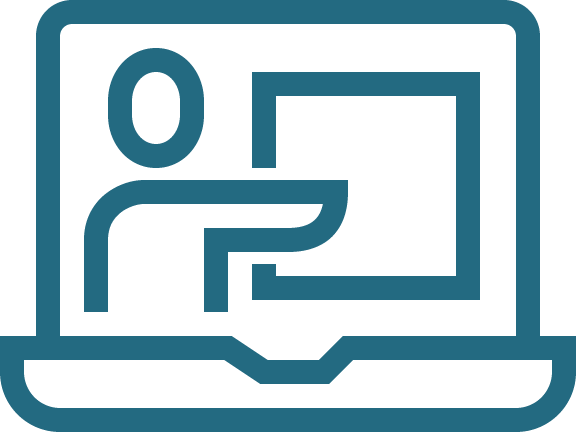 Watch the Webinar
Join the SSI team on May 20th at 8 am PT (11 am ET, 5 pm CET) for a webinar first look at all the improvements now available with the release of SSI 2022. 
Register Now
---
Release Overview
---
Detailed Enhancements
Easier to Work with UDAs
ShipConstructor now allows Drawing User Defined Attributes to be incorporated in the form of keywords into production drawings (e.g. assembly, arrangement, spool). Drawing UDAs are presented and selectable by the user in the current drawing, supporting the following UDA types:
String
String list
Numeric
Numeric list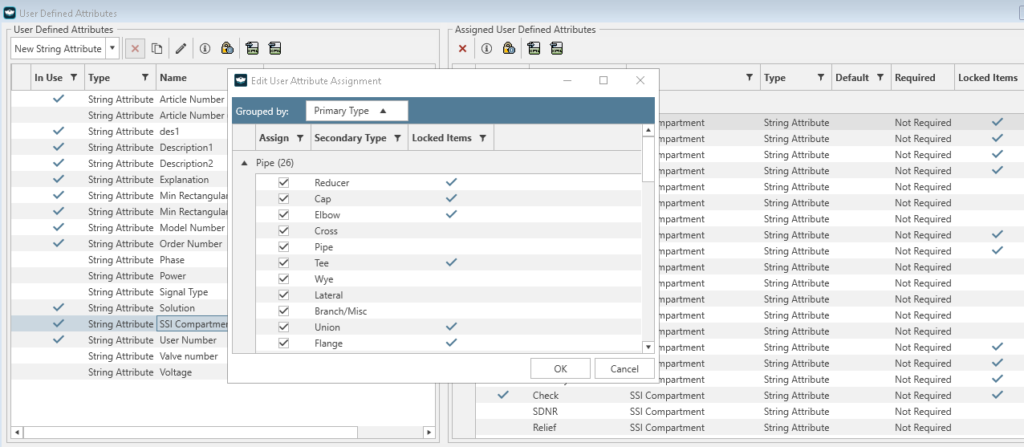 The updated User Attribute Manager for Piping, HVAC, and General UDAs has an improved UI consistent with Structure User Attribute Manager.
Note: Piping, HVAC, and General UDAs, still only allow string attributes.
The updated User Attribute Manager shows the user when a UDA is associated with locked parts and prevents unauthorized users from removing the assignment.
More Wishlist Features
The Nexus Wishlist is one of our users' favourite ways to engage with our team. Every release, we try to incorporate features that shipbuilders have asked for. In this release, our development team included three additional popular Nexus Wishlist items:
The project name can now be displayed in the AutoCAD window.
Product Hierarchy added "Expand all /Collapse All" to the Assembly picker.
UDAs as keywords in production drawings.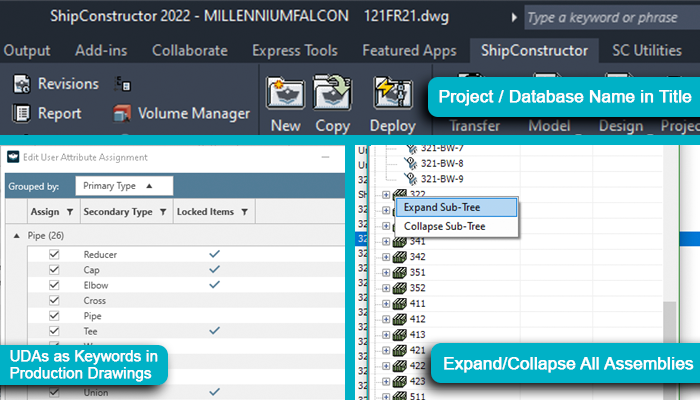 Change Management Improvements
Locking a drawing now gives the user with locking privileges more far-reaching control over change management.
When a drawing is locked in the Lock Manager, all parts contained in the drawing are now also locked. This extends to:
Connections (when the drawings containing both of the connected parts are locked).
Penetrations (when the drawing with the associated structure part is locked).
UDA values of the locked parts.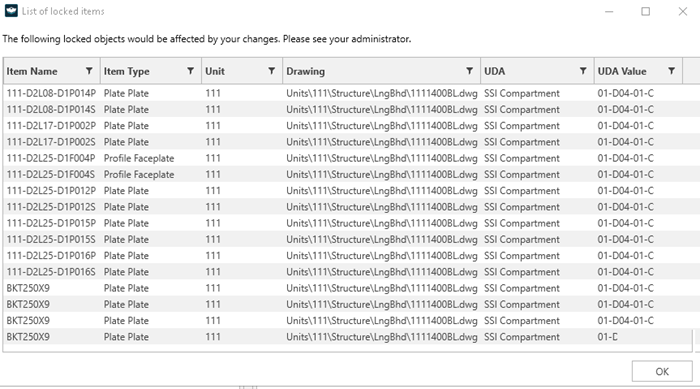 ShipConstructor Volumes
The ShipConstructor part properties palette now includes a compartments property.
Compartments property for a part will display the ShipConstructor volumes the part is in the model.
ShipExplorer will display the new Compartments property in the ShipConstructor property category.
Supported ShipConstructor parts:
Structure Parts
HVAC, pipe, pipe hangers, and pipe supports
Standard parts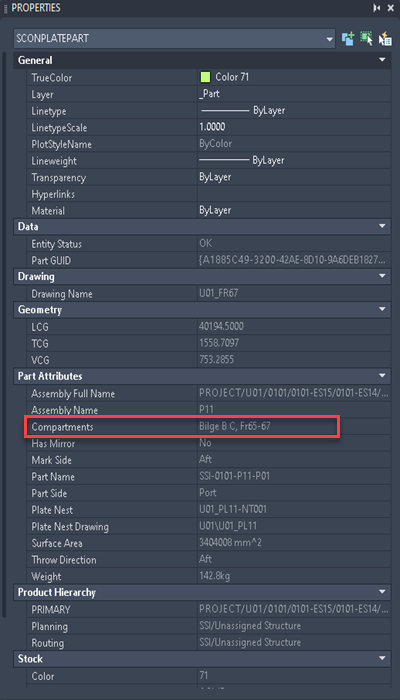 Working with Distributed Teams
The Product Hierarchy can now take advantage of Workshare Teams, the distributed teams solution. WorkShare Teams was introduced in SSI 2021 R2.1 and provides real-time access to the same ShipConstructor project from multiple geo-locations.
The ability to provide a local Read Replica of the Product Hierarchy using WorkShare Teams is a further boon to shipbuilders working across disparate locations.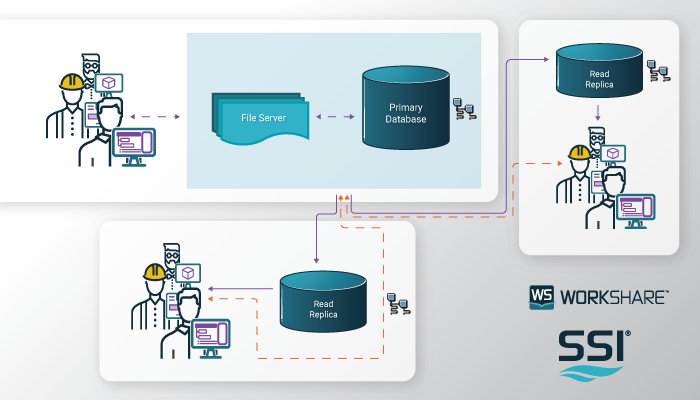 Easier Access to Technical Support
If you are installing ShipConstructor or upgrading to SC2022 or a newer version, make sure to have the SSI Desktop App option checked. The SSI Desktop App will be installed on your machine and will provide you and your company with a simplified way to access and interact with SSI Technical Support and SSI Nexus.
If you do not have SSI Desktop installed yet, run the SC2022 installer or download it from SSI Nexus.
The new version of the SSI Desktop App, among other improvements, includes the ability to inform users about progress with their support requests while running in the background.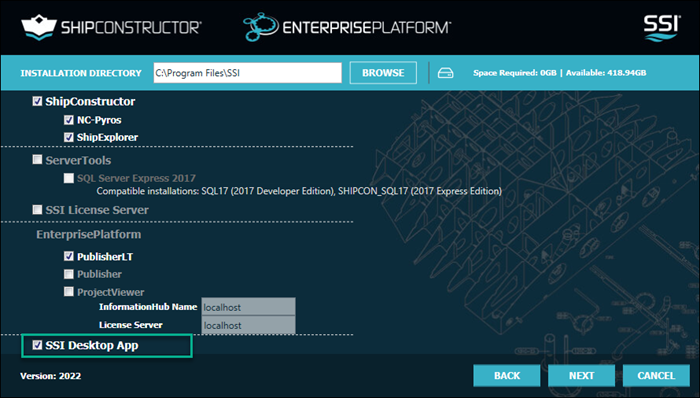 Foundational Updates
SSI 2022 has been updated to be compatible with the latest releases from Autodesk.
SSI 2022 is compatible with:
AutoCAD 2022/2021/2020 (Vanilla, Mechanical, and Plant3D)
Navisworks 2022/2021/2020 (Simulate and Manage)

---
Learn More
Register for the webinar and watch it live to see these new features and improvements in action. There's no better way to experience what's new for this release.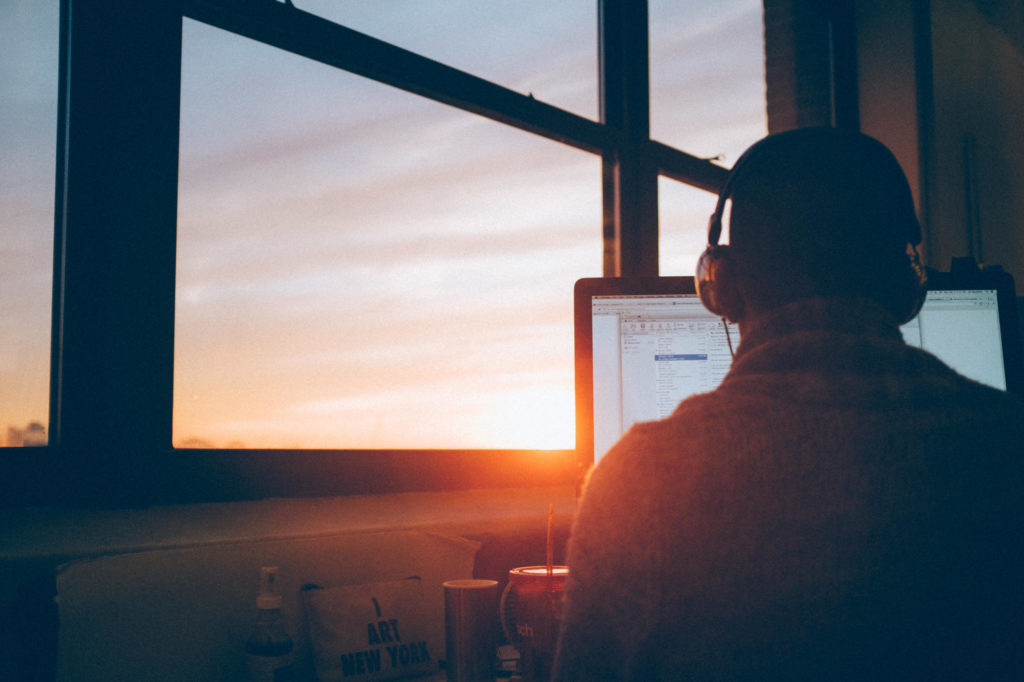 This webinar takes place: 05/20/2021 8:00 am PT.
Register Here
---
System Requirements
Supported Client Operating Systems
Windows 10 (64-bit)
Supported Server Operating Systems
Windows Server 2019, 2016, 2012, and 2012 R2
.Net Framework
.NET Framework 4.7 (installed automatically)
SQL Servers
MS SQL Server 2019, 2017, 2016. SQL Server 2017 Express is included with the installer. Note: Express editions are suitable for projects with 5 or fewer users only.
Supported AutoCAD Platforms
2022, 2021, 2020, and 2019:
AutoCAD, AutoCAD Mechanical,
AutoCAD Plant3D (for ShipConstructor P&ID Design Validation functionality of Pipe)
Supported Navisworks Versions
2022, 2021, 2020, and 2019:
Navisworks Simulate, Navisworks Manage
Side-by-side Installation Compatibility
ShipConstructor 2022 can be installed side-by-side with any previous major ShipConstructor version; each installed version of ShipConstructor requires its own dedicated instance of AutoCAD.
---
SSI Installation Guide
Access the latest ShipConstructor manual on SSI Nexus for detailed installation instructions and system requirements for this release.
Download Information
To download this release, visit the downloads section of SSI Nexus. There, you can get access to all the latest SSI releases.
Purchasing Information
For information on this release, to purchase the software, or to renew your Subscription contact an SSI Representative.