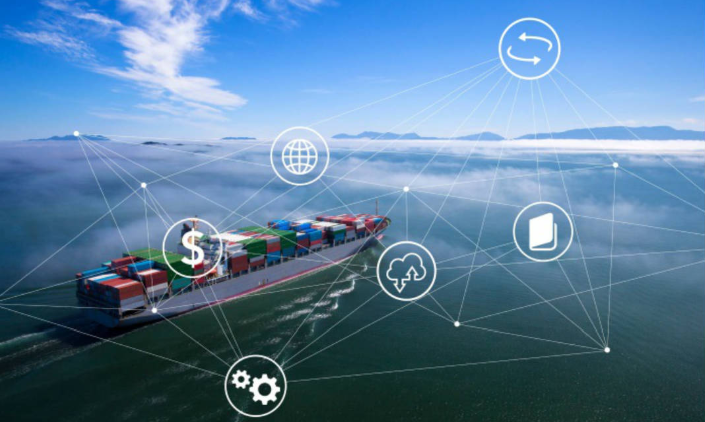 In my previous post 2019 NSRP All Panel Meeting Review, I discussed the Call to Action from this year's NSRP All Panel meeting:
We need to move faster and create a more flexible fleet to allow us to be agile and responsive to the inevitable changing requirements of the future.
I also discussed how we are, in some aspects, doing things right:
Clear Vision
Community Collaboration
Understanding Available Technology & Looking into Future Technologies
In this blog post I would like to discuss some of the top items I think we need to improve:
Transforming the way we do Business
How we implement the technology
Leadership & Culture
---
1. Transforming the way we do Business
At the NSRP All Panel meeting there were many comments during presentations, keynotes and water cooler discussions that we need to change the way we do business. However, everyone knows and makes side comments about the many business processes that are way too bureaucratic. The common joke is that we are attempting to push the idea of being agile and faster, but it is getting caught up in the bureaucratic process of the organization. This is only really a half joke as it has some truth in it.
For us to be able to move faster, we need to get rid of the many levels of hierarchy from a decision-making perspective because it significantly slows down decision making in our organizations. There is absolutely no way that organizations can move fast if they need to follow the "long chain of command" and wait for the information to eventually flow up to the decision maker(s). This is just too slow for the world that we live in today and to slow for what we aspire to be.
I understand the difficulty of switching a very hierarchical organization to a flatter structure, and I do not suggest any company do it without some thought and planning. A flat organization requires a different culture and even leadership.
I'm suggesting that we focus on determining strategies to allow the people closest to the information and/or problem to be able to make decisions and move forward. This does not necessarily require a flat organizational structure. The decision can still be communicated up the chain of command for verification, but because the actual decision was made at the level where the problem occurred, then all the downstream processes are unaffected. There is always a possibility that a wrong decision is made, but these should be rare assuming you have taken steps to ensure the team member has the skills and knowledge to make the decisions. There will still be decisions that are too high risk which should, and need to be moved up the chain of command.
Many mentioned that not being able to make "Fast and Good" decisions as one of the major challenges we need to resolve. There is a lot we need to consider when improving the speed and quality of decision making in our organizations: reporting hierarchy, leadership skills, culture, knowledge, experience, understanding of risk, etc. I do not see this topic being addressed in any formal way that will make a difference. It is the elephant in the room that does not get the importance it should and is only being discussed ad-hoc.
It did feel that this "known reality," that we are just going to be doing business the same way tomorrow as we are today, inhibited people actually getting excited about anything that was discussed during the 3 days.
I do feel the same way, and I am still trying to extract the core issue(s). My 3rd point below, Leadership & Culture, is one of the core issues, but I would love to hear what your thoughts are.
---
2. How we Implement Changes
It does seem that Agile Methodology is being embraced by the industry as the way we need to implement technology and many other business transformation activities. However, it seems that it is only understood from a high-level theory perspective and not from a real practical perspective. Agile is no different than any other methodology; it takes time to learn and implement it successfully. It, like others, is not a silver bullet. I know this first hand as it has taken years for the team at SSI to get to a state where we feel as though we have embraced and threaded the Agile principles into everything we do. Also, it has taken time to find a way to work with clients who are not truly agile.
Anyone who reads my blog knows I am an Agile evangelist and have written many blog posts on it. Click here if you are interested.
Implementing Agile requires a completely different mindset than what we have in shipbuilding. Shipbuilding is complex, but so is technology. However, the value shipbuilding and technology provide is totally different. The value to the ship owner is the complete ship. If you only deliver 1/2 or 3/4 of the ship to the owner, it has no value to the owner. Implementing technology is different.
If you implement only 10% of a solution, it can still provide significant value to the business. The example I usually give is: suppose you have a project to create a Digital Enterprise – which as we all know has huge value and a very large effort. If you only implement a small portion of that project, let's say you only get the entire part BOM from initial design all the way through to your CAD, then PLM, then ERP, to purchasing. So only your part BOMs goes through the lifecycle and no 2D/3D drawing or any other artifact. Having just that very small piece of the entire project implemented will add tremendous value to the business.
Because of the way technology can provide value (a subset of a project can add value to the business) we cannot implement technology the same way we build ships. We need to start small and simple. I have been in shipbuilding long enough (15+ years) to know that shipbuilding is complex, but we need to also remember that almost all complex systems today were built from a relatively simple foundation.

---
3. Leadership & Culture
The success of our journey to achieving a digital transformation will largely depend on the quality and maturity of our company and industry leadership and culture. Leadership and culture go hand-in-hand. To have a great culture you will require a leadership team that demonstrates every day, through their actions, the essence of the culture. Your culture is not what you say it is. It is the actions of the people in the organization.
If we want to move faster and implement all these great technologies that we are researching, then we need to have a culture of transparency, brutal honesty, trust, collaboration, accountability, and most importantly, continuous improvement.
That is where we really need to improve. Many of the companies in our industry do not have the leadership and culture to leverage all the great things that we uncover in the many NSRP projects. It will not matter how many awesome discoveries we uncover in NSRP. If those discoveries are not implemented quickly, they will lose a lot of their value. To maximize the return of NSRP projects, as well as for us to achieve the vision of creating a more flexible and resilient fleet that can adapt throughout its 40+ year lifecycle at a reasonable cost, it is crucial that we see these shifts occur.
When I heard the workforce panel asking for proposals, I immediately thought of a project that could be used to elevate the leadership and culture. I know the workforce panel usually focuses on trades (from my understanding) but I think a great investment in the future is to build the leadership and culture of tomorrow. I really think that a company culture which supports having great leadership and the ability to grow leadership qualities is more important to the new generation than using the "newest" tools. Maybe that is a panel project?.
I do want to mention that when I talk about leadership, I also include leadership throughout all the levels of the organization. A leader does not need to be a manager and a manager does not need to be a leader. These are two different skills; however, there are people that have the ability to manage and lead people.
---
Closing Remarks
We call it business transformation for a reason. We need to transform the way we do business. We can start with the things that everyone seems to know is an issue. One example is the slow pace we make decisions because of the multiple levels of hierarchy and bureaucracy. There is no way we will be able to move quickly and efficiently in the future with a slow decision workflow.
The way we implement new technology requires us to have a different mindset than what we have when we build ships. Ships are complex, but the way we build ships does not work for implementing technology. This is mainly because of the way value is delivered to the customer. The industry is embracing Agile methodology as the way to implement technology; however, with our industries limited amount of experience with Agile, we are going through the phase where we are learning how to practically leverage Agile.
The maritime industry does not have a technology problem any more. Our industry understands what is available and is making progress on determining how each technology can be leveraged in our industry. The major challenge we have now is that we may need to rethink how we create and build our leadership skills throughout all levels in the organization. Also, we need to focus on culture and how we can create a culture which better aligns with what we want to say our culture is.