In a previous blog The Technology Trap of Digital Information, I talked about the need and benefit of getting control of your data so that all the technology initiatives you are implementing can build on each other. The compounding benefit of doing so leads to faster and more successful digital transformations.
This stems from the reality that we are currently using information that we already have available in our enterprise for the majority of the current digital technologies we are implementing. Each of these initiatives needs to massage disjointed data formats from distinct systems into a more unified structure. Only then can that data be used for the digital technologies they are feeding. Instead, if there was a unified shared data foundation (not technically a single software platform), this massaging and combining could have been shared across other initiatives.
I thought I would go through a simple example in the MRO space to illustrate my idea of how to use the data you have available in your organizations today and take advantage of that same data across multiple challenges.
Innovating with 2D PDFs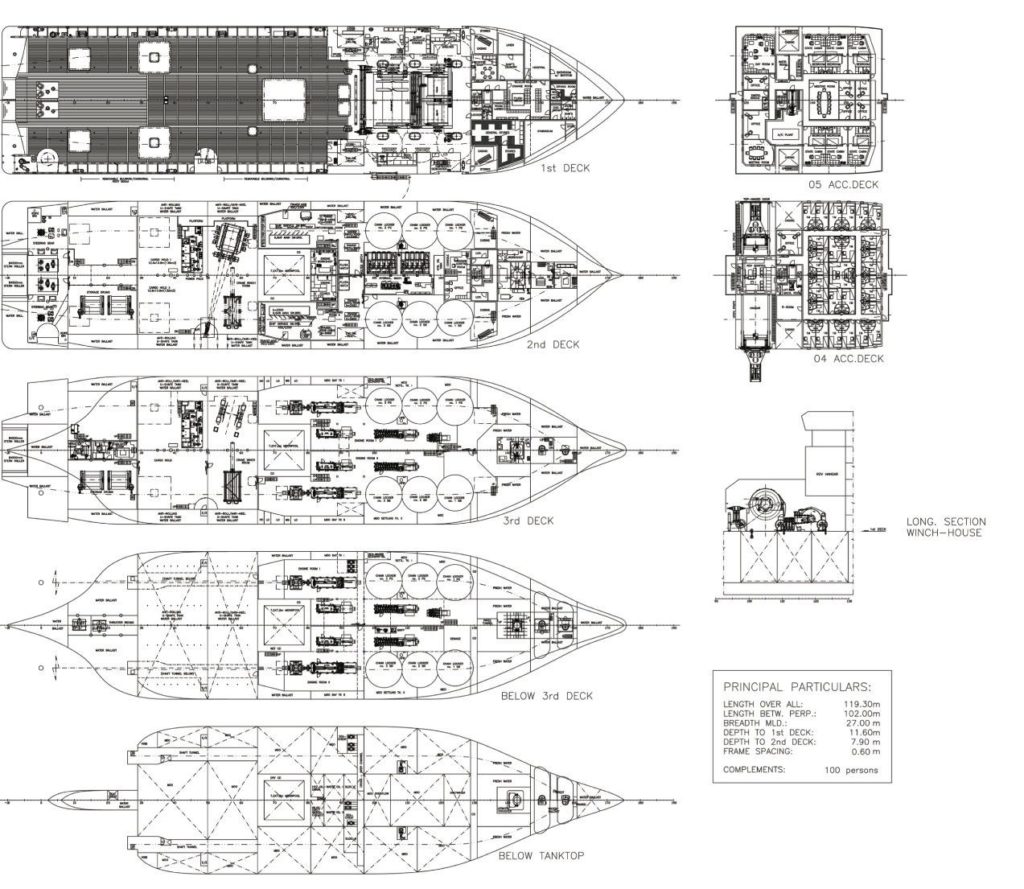 2D PDFs are probably the most common type of information we have for the majority of our ships. Some 2D PDFs were generated from the digital world, so they have a bit more digital data (eg. layers) and precision. However, there are also 2D PDFs that were scanned from a paper source whose quality is less than ideal, but can still be used to communicate information.
These 10s of thousands of 2D PDFs contain a lot of information, but it is tough to comb through it to find the relevant information you need. These PDFs are usually stored in some sort of repository, which can be as basic as the infamous Z Drive. However, storing these PDFs in a more intelligent shipbuilding platform will not only store them but also allow users to add additional information and relationships when knowledge is found and retrieve this newly gained knowledge later.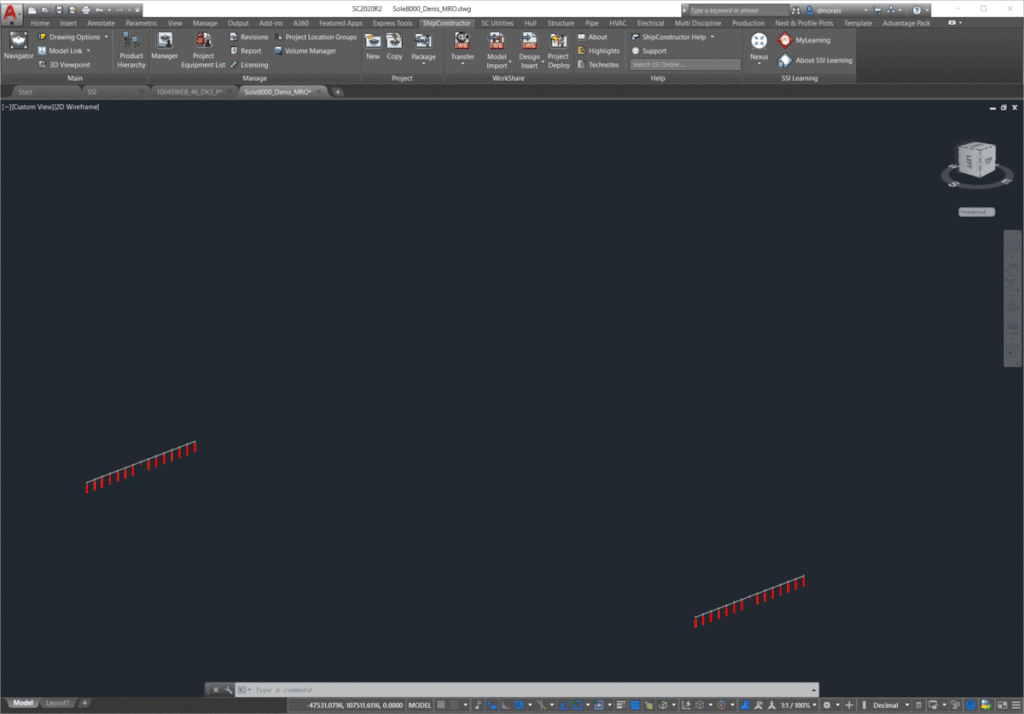 For example, imagine that for your 2D section views you stored an additional single position of where that section belongs on the ship. For a deck view, it would be its elevation, for a frame, its transverse location, and so on. With that simple information added to those views, an engineer would be able to use their multi-CAD tool to find relevant 2D PDF "drawings" that they require for the space they are interested in, such as the engine room. They would not need to comb through thousands of PDFs to find the PDFs that have a single view in the engine room. They can simply (assuming information was added) ask for all the relevant views in this particular area.
This can be used in many digital technologies: from mobile technologies, visualization, repair estimates, ship checks, training, building a digital twin, conducting maintenance, engineering and many more as this type of information is all we have in many situations.
Point Clouds
Using laser scanning and its digital artifact point clouds has exploded in usage within shipbuilding. A key aspect of point clouds is that their coordinate system is not a ship coordinate system; point clouds only have a relative coordinate system. Therefore, with adding some additional information, you would be able to align the point cloud coordinate system to your ship coordinate system.
If we leverage the work we did in the previous step with our PDFs, you would be able to use your multi-CAD solution to place the point cloud in the ship coordinate system by snapping it to the 2D PDF geometry within the same environment.
Once the point cloud is aligned to your ship coordinate system and captured, it can be used by many of your initiatives that would benefit from having the point cloud in the correct ship location. It will also help many of the initiatives that did not inherently think they needed the point cloud; however, once it is there, discoverable and useable, they will be able to exploit the use of it.
3D Modeling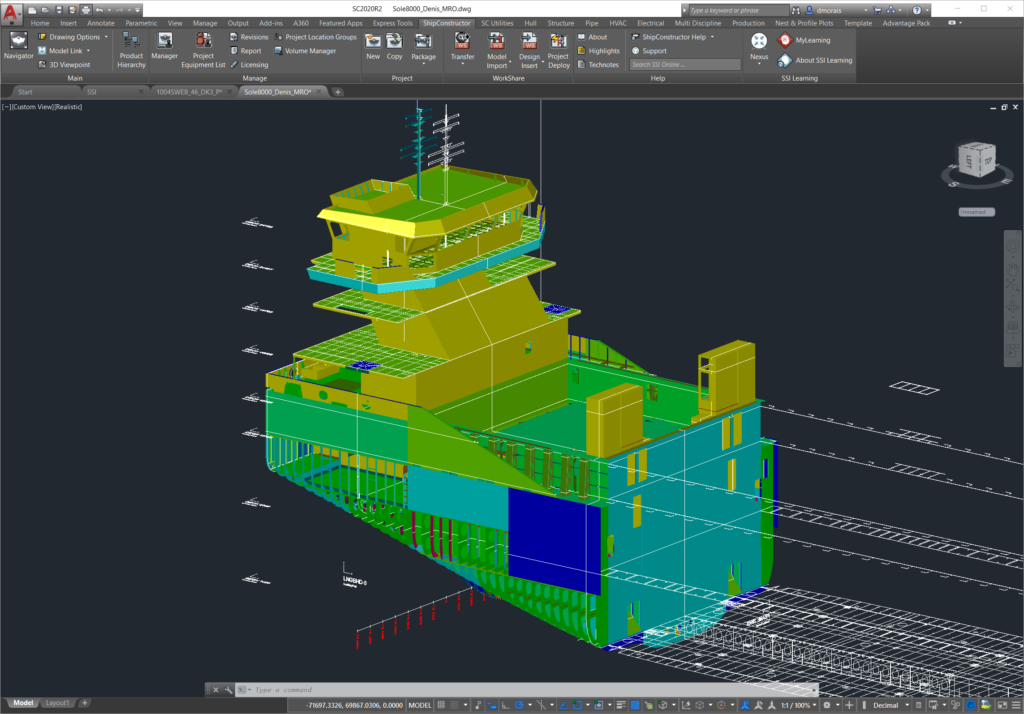 When conducting MRO on a ship, we do not always have 3D geometry, and if we do have it, it is not always 100% accurate. You can say the majority of the fidelity of the information we have, has some errors, but they can still be used for reference.
We sometimes get native CAD geometry, and other times we would get a standard format such as STEP. If you were able to store the 3D geometry with some additional information such as the compartment that it represents or even the system that it is part of, we would now be able to combine all the information to drive some from innovative ideas.
Any technology that required a visual view the ship would be able to use the 2D PDFs, point clouds and now the 3D data in the same location and even the same environment. So if you have a digital initiative that requires the user to get all information in a specific compartment – for either conducting a ship check, doing an impact analysis, engineering or even executing a repair – the user can simply choose a compartment or system. They would see and be able to interrogate all relevant information without initially knowing where this information is, but more importantly, they would not even need to know it existed initially.
Closing Remarks
The compounding benefit that can be gained by building on top of the data that you are already using today across several of your digital initiatives can be enormous. As Albert Einstein famously said:
"Compound interest is the 8th wonder of the world. He who understands it, earns it; he who doesn't, pays it."
Compound interest can work for you or against you. The choice is yours.
I demonstrated this compounding benefit by adding a single location to 2D PDF views that allows us to use our PDFs in different and innovative ways. We used the 2D PDFs to help place the point cloud into the ship's coordinate system. Now all other initiatives that require a visual artifact could use the point cloud or the 2D PDF in the correct 3D location. This, combined with adding any 3D model data we have, allows any digital innovation that requires this data to leverage all the information we have as well as the additional information we captured and that we naturally uncovered. In essence, we are not wasting any effort on any initiative and the benefit continues to compound.
I tried to use a straightforward example to illustrate the power of compounding the ability to capture your knowledge, analysis and effort through many initiatives. By simply adding and capturing the additional information that you are already creating or uncovering, coupled with your colleagues' efforts to do the same, you will find that you are building a powerful digital asset, maybe even on your way to a digital twin.
Note: I did not talk about the requirement of a flexible, resilient and industry standard data foundation, which allows you to capture and leverage all this information as I have discussed that in previous blogs.