At over 75 million records sold worldwide, no one has brought classical music and opera to the world quite like blind Italian tenor Andrea Bocelli.
He has sang for the Pope, the US President and the Queen. His 1997 album Romanza was the best-selling album by an Italian artist of any genre in history and he captured a listing in the Guinness Book of World Records with the release of Sacred Arias.
Bocelli, whose beautiful voice has brought pleasure and comfort to so many people, had high standards of his own regarding a luxury yacht he could feel comfortable in.
SSI client Vripack completely met Bocelli's expectations with the Gamma 20 yacht which Vripack custom designed to his specific requirements with the assistance of ShipConstructor software.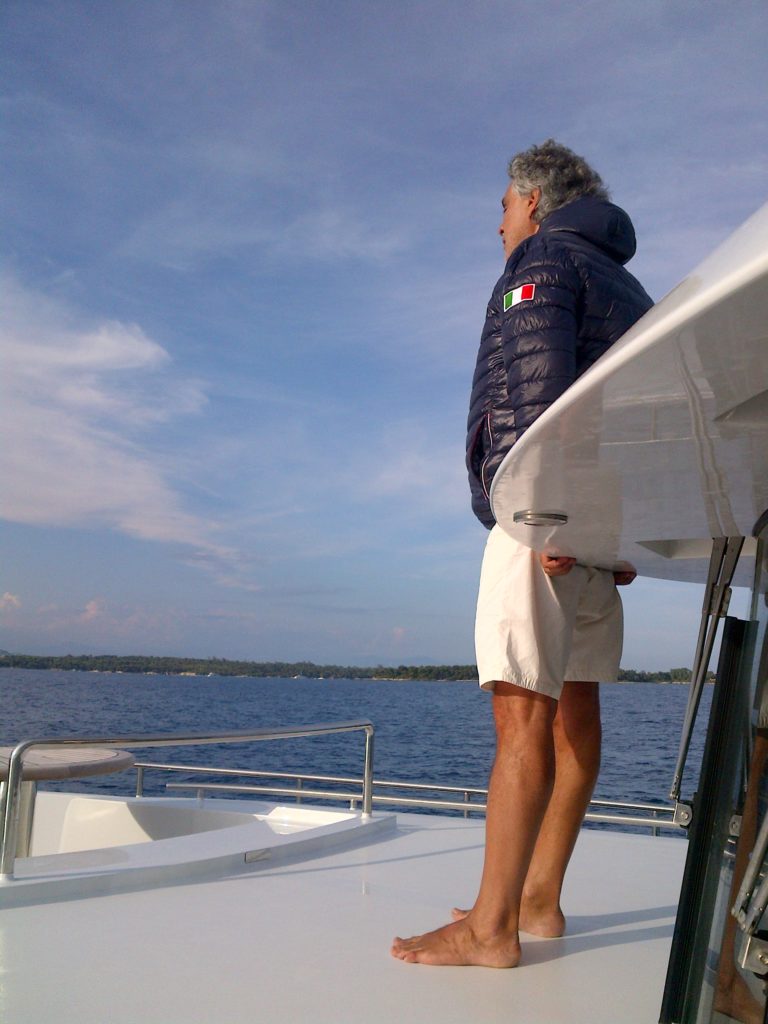 High Expectations
Bocelli says, "I love the way space has been arranged so that our large extended family can be together, enjoying closeness and intimacy, while at the same time respecting everybody's privacy. A yacht must meet precise needs and be able to make us feel at ease; it must comply with – and express both architecturally and technically – the same priorities as those living on it. Coziness, warm materials, safety, low noise levels and comfort: these were my needs, and they have been fully met. I needed a solid safe and comfortable boat, and I am very happy that I chose the Gamma 20."
To achieve these high standards, Vripack carried out extensive testing and modelling to ensure that the Gamma 20 matched up to the expectations of an owner looking for a super yacht experience in a more compact vessel.

Holistic Design Philosophy
A key element of Vripack's approach is what Vripack Director Marnix Hoekstra calls the company's holistic design philosophy. This means that Vripack looks at a boat as a whole instead of a loose combination of separate parts.
Bart Bouwhuis, also of Vripack, explained that on Bocelli's yacht, this meant a, "…lack of steps and obstructions: each deck is truly on one level, preventing the risk of tripping. This is combined with fast displacement hull lines that are used specifically for comfort at anchor and at sea. The approach goes as far as the actual structure of the yacht to minimize the building time by applying our proprietary Smart Kit building technology. This allows the boat to be built faster and the end product is more rigid, which reduces noise and vibration to improve the guests' experience."
ShipConstructor's Role (Marine Information Modeling)
SSI's ShipConstructor software helped Vripack meet these requirements because ShipConstructor's Marine Information Model (MIM) is a key component in enabling Vripack's holistic design approach.
ShipConstructor's MIM helps Vripack see the "big picture" because it is a complete virtual model of the entire vessel including each of the various engineering disciplines, from hull production design and structural detailing, to outfitting and assembly sequencing. All work within a single integrated environment, sharing a consistent interface, and are connected via a project database that stores the intelligence, relationships, attribute information and 3D model, plus the rules and standards used in the product model's composition. The information within the database is associative at every level, beginning with the industry specific standards used to create the model and extending all the way to the automatically generated AutoCAD based production documentation used in the shipyard.