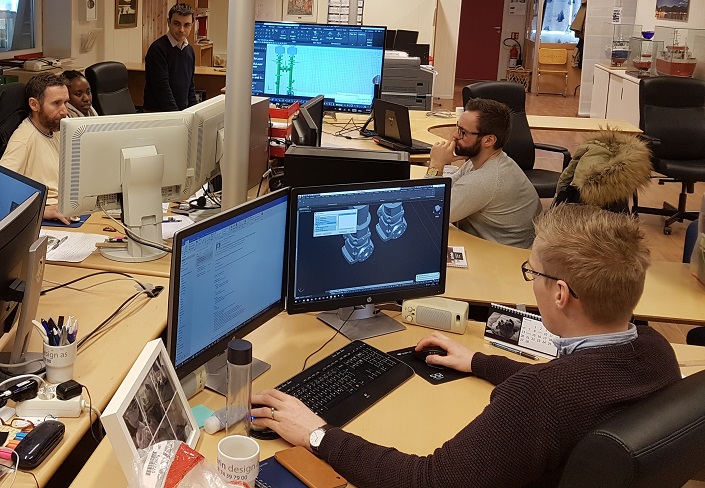 At SSI, we are acutely aware of the fact that more marine engineers are needed. This is a phenomenon worldwide, but we particularly notice this in Canada and the United States. The shortage is partially due to the demographics of the workforce (people retiring) and partially due to the fact that the US and Canadian Governments are expanding the Naval and Coast Guard Fleets.
Not long ago, a comment from the staffing agency MatchTech put the problem into perspective:
Engineering opportunities in Canada are rife, particularly if you're a marine engineer. The design and construction of naval vessels for the Canadian government, including six arctic offshore and 15 surface combatants, has created a huge demand for engineers, production staff and senior leadership professionals. Since Canada hasn't built ships on this scale for two decades, the country is lacking the high number of skilled workers with proven shipbuilding experience it needs. As with many other engineering sectors, the maritime industry in Canada also faces the challenge posed by an ageing workforce, which further complicates the skills shortage.
Meanwhile, the United States Bureau of Labor Statistics pegs the estimated job growth rate for marine engineers and naval architects (2016-26) at 12%, which is substantially higher than average for other occupations.
As participants in industry groups such as the Society of Naval Architects and Marine Engineers (SNAME), the National Shipbuilding Research Project (NSRP) and the Association of British Columbia Shipbuilders (ABCMI), we wanted to do something to help our industry.
Mike Whalley, President of Babcock Canada felt the same way and he talked about it in a recent blog. He was particularly disturbed by the fact that astoundingly, "The last couple of years have seen interest in Science, Technology, Engineering and Mathematics (STEM) based careers steadily decline."
He goes on to say that:
If we, as a community, are going to turn back the tide of declining interest in STEM related careers, then it is important that industry do its part to strive to make STEM careers stimulating and rewarding for youth.
---
ACTION PLAN: Sponsoring Student Submarine Design and Racing.
An exciting solution to this challenge is sponsoring submarine racing. There are international competitions, one in Maryland, USA and another in England where teams of engineering students compete to design and then race each other in one-person, pedal-powered submarines. By designing and building their own submersibles, teams of students gain practical hands-on experience in marine engineering.
It's competitive, it's exciting, it's fun…and hopefully inspiring to them, to other engineering students and to students considering what career to pursue.
Babcock become involved in 2016 by partnering with Montreal's engineering university École de Technologie Supérieur and this year, once our local college, the University of Victoria (UVic) started its own submarine club, SSI along with Babcock and other companies, were excited to sponsor their team as they prepared for, then presented and competed at the European International Submarine Races (eISR) in Gosport, England, held 3-12 July, 2018 .
Since UVic does not have its own dedicated Naval Architecture or Marine Engineering program, SSI felt that encouraging participation in the submarine race would be a great way to encourage interest in our industry. We could teach them about shipbuilding and also give them an education in our ShipConstructor software via our MyLearning online training.