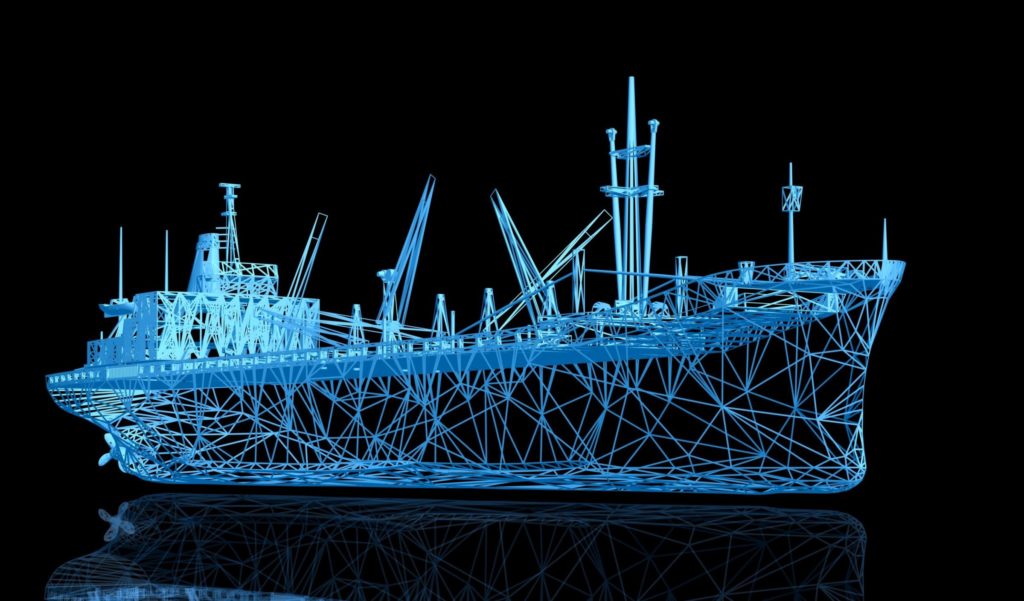 More shipbuilders than ever are in the process of going through a digital transformation. Many look inwards, examining the technologies and processes that are or are not in place within the organization. But more so than in other industries, external entities can influence what is possible internally inside a shipbuilder. Particularly, class societies are in a position to change how quickly shipbuilders go through a digital transformation.

Digital Shipbuilding
Get a first-hand experience of what the design, build, and maintenance phases are like in an increasingly digital shipyard.
Experience now
With only a finite amount of resources to put towards a digital transformation, any capital investment that does not have a clear ROI is a potential risk. So when processes like Class Approvals remain paper-based, there is no incentive for a shipyard to add additional risk by going through a digital transformation. In the short run, there's no appreciable impact on the bottom line. But in the long run, not investing in a digital foundation blocks companies from the advantage of future technologies.
With no real gains to come from being an early adopter, the current status quo sees those who adopt last achieve the highest ROI. This is not a new paradigm. The International Association of Classification Societies (IACS) itself recognizes this disconnect between innovation and reality. "An effective regulation is one that rewards early adopters." Said IACS Chairman and DNV GL – Maritime CEO. "Let us embrace the opportunities which arise from the digital transformation and be proactive in addressing challenges."
---
What Class Societies are Doing
With that in mind, class societies are making changes that better align with the technologies that are being adopted by more and more shipbuilders. Part of that effort is coming from increasing standardization, and part is due to class societies going through their own digital transformations and better understanding the needs of the industry.
The traditional paper-based processes result in the generation of large amounts of paper documents and drawings that must be sent to class societies for approval. Now we're seeing progress towards the digitization of this process. Companies like Meyer Werft are including 3D models and metadata within 3D PDF containers that allow inspectors to visualize and annotate the model without the need for specialized software. Similarly, apart form releasing a digital compliance tool, Lloyd's Register is starting to adopt modern blockchain technologies into their compliance programs. Processes like these provide incentive for shipbuilders to adopt technologies like digital twins throughout their entire workflow.
Class societies can add value by offering services that utilize digital twin data beyond approvals, further strengthening the return on a ship delivered using digital technology. Regular inspections can become opportunities to perform simulations or predictive maintenance. Class societies making it more valuable for owners to request digital information from shipbuilders is another factor that works in favour of those who have chosen to adopt the technology earlier within their shipyard.
However, when digital data is accepted, what currently occurs is that vessel data, prior to being sent to class societies, is collected from multiple applications on a ship-by-ship basis. The way that data is handled after the fact isn't shared. Going forward, class societies are starting to work with shipowners, suppliers, and shipyards to standardize both data and data management efforts in an attempt to mitigate this problem.
Standardisation would have the end result of improving data quality, reducing frictions throughout the classification and approval processes, and lowering the costs required to comply. The combined effect will make a digital transformation more palatable throughout the shipbuilding and maritime industry. In the meantime, the solution is ensuring that an organization can access the data, no matter the format.
The long-term impacts of standardized digital formats will be felt most by ship owners, who will have first-hand access to them for the life of a vessel. Shipbuilders stand to see benefits as well. Unified digital standards make identifying design characteristics and improving upon previous designs easier, while reducing the effort required to achieve a return.
---
Future Digital Realities
However, the reality is that achieving this standardization across so many stakeholders is impractical. To unify everything relevant to a ship across a single set of technological or technical standards is an extreme undertaking. It's much more likely that there will always be a connected and networked mix of standards, formats, and platforms.
Despite this, class societies play a key role in influencing the digital transformation of shipbuilders worldwide. By being a first mover in adopting digital technologies and readily accepting them, they make it possible for shipbuilders to see the path towards a clear ROI. Hopefully, we see that trend continue rapidly into the future.