"Stronger Together" was the tagline for the Olympic Games in Tokyo last year. It encompasses the spirit of teamwork and community at the heart of the Olympics and sport in general. But the idea of being stronger together stretches beyond just sport. It's a truth that has an impact right down to how your shipyard approaches technology and the business of shipbuilding. 
In past decades, solution developers aimed to create a one-stop-shop for shipbuilding. These so-called monolithic platforms claimed to simplify the shipbuilding ecosystem. However, as shipyards quickly found, these solutions were not shipbuilding-specific and didn't work with the processes and workflows shipbuilders rely on. The result was that because the monolithic solution could not support the entire lifecycle, shipyards had to rely on other solutions that specialized in initial design, functional design, planning, operations, etc.  
This approach worked fine until information from one program needed to be used in another. The companies behind these monolithic solutions never intended to make it easy to consume information from other sources or feed other processes. It was up to the shipyard to make it work. This manifested itself as exports, spreadsheets, manual inputs, and PDFs. None of which make it easy for every department to use and understand the project data that already exists. Shipyards (rightfully) did not want to become software integration experts while simultaneously meeting project deadlines.
What became clear is that what shipbuilders needed was a platform that was shipbuilding specific, gave the entire organization a single source of truth, and easily connected with every other platform already in place within the shipyard. The ecosystem structure that makes this possible is known as Platform of Platforms. We've been long-time proponents of the value of platform of platforms, and the extensive platform and development partner network we've created demonstrates this.
Bringing Partners Together
Building strong partnerships is at the heart of our approach. By bringing a few of our partners together for a discussion, we are able to share with you and your team the value of seamless integration. You can watch the discussion here: https://www.ssi-corporate.com/content/panel-discussion-do-more-through-shipbuilding-partnerships/  

Panel Discussion: Do more through shipbuilding partnerships
Watch the lively panel discussion with SSI's Denis Morais and some of our key partners, including Runar Aasen of ShipWeight, Ronald De Vries of Floorganise, Ian Barnes of Cloudis, Jean-Marc Le Roux of Aerys, and Matthias Grau of PROSTEP. We skip straight to the discussion to uncover the benefits of strong partnerships in shipbuilding.
Watch Now
---
Get to Know Some of Our Partners
Floorganise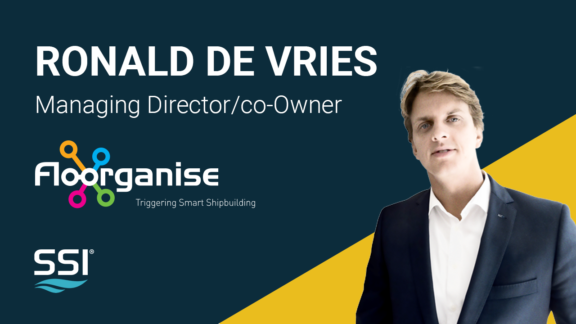 Floorganise is a leader in shipyard operations and planning. Our interview with Managing Director and co-Owner Ronald de Vries is an excellent look at the additional value Floorganise is able to deliver to shipyards because of the deep integration they have with a source of truth in ShipbuildingPLM. 
Watch Video
ShipWeight/ExpressMarine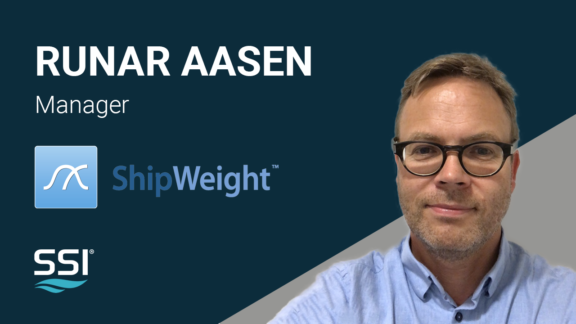 B&A Software is behind ShipWeight and ExpressMarine. These two solutions are a fantastic example of why the unique nature of shipbuilding requires industry-specific solutions. The weight management and initial design capabilities of these packages are not available in less specific tools. Still, the information they produce must be able to be used throughout the entire project. Runar Aasen, Manager at B&A Software, outlined how this approach works in our interview. 
Cloudis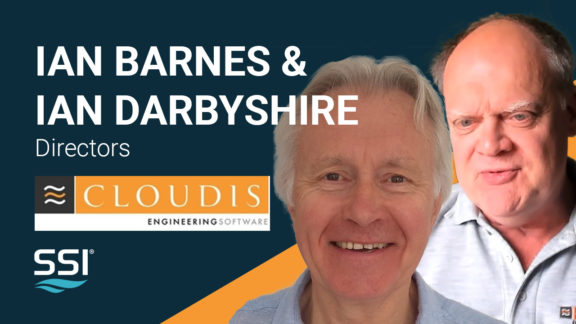 Cloudis are experts in the field of cable routing. Their CMPIC solution is specifically designed to solve this niche shipbuilding challenge. We discussed the role of integration and the successful implementation of both of our solutions at Austal USA with Cloudis' co-Directors Ian Barnes and Ian Darbyshire. 
Watch now
Aerys/SmartShape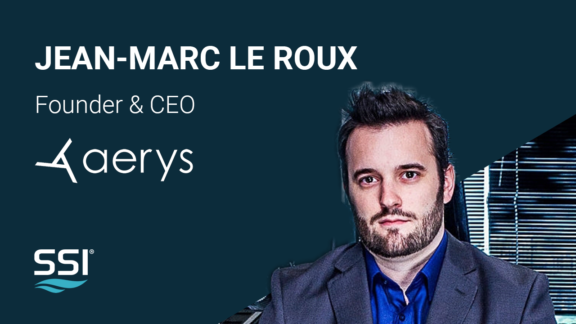 Aerys is the developer of SmartShape, the creators of a 'smart' digital twin. By feeding data to SmartShape, and passing information from it to the rest of the organization, shipyards can take advantage of more of the information they already have within their model. We discussed the value of this approach with Aerys Founder and CEO Jean-Marc Le Roux. 
Watch now
PROSTEP AG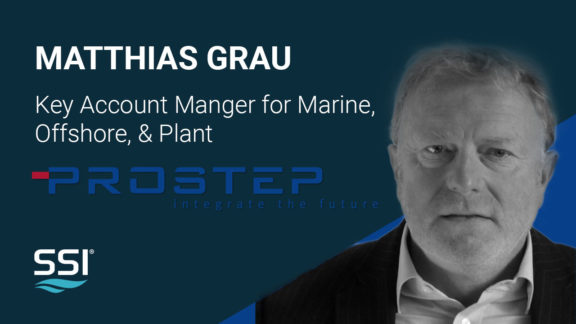 PROSTEP are a key player in information integration within the shipbuilding industry. Their embrace of the platform of platforms approach has resulted in a successful partnership with SSI since 2017. Working together on numerous client initiatives, our two teams have been able to seamlessly connect previously disparate platforms. Our discussion with Matthias Grau, Key Account Manager for Marine, Offshore, and Plant Industries at PROSTEP, offered a deeper look at the role of PLM and data more generally within shipbuilding.
Watch now