The potential benefits of the digital twin have everyone racing to try and attain even just some of its possibilities. But while the benefits are clear, many don't know how to get started. There are many perspectives on where to start – such as clearly defining your vision and prioritizing your goals. However, at some point early on in your journey, you will have to decide the technology architecture for your future digital twin(s).
This will largely depend on what you believe the future will be. Will there be one digital twin or multiple digital twins representing specific pieces that combine to create the holistic digital twin? Will information for the digital twin be contained in one single company or will it span multiple? Will one vendor create the "must-have" digital twin platform or will there be multiple platforms?

Digital Shipbuilding
Get a first-hand experience of what the design, build, and maintenance phases are like in an increasingly digital shipyard.
Experience now
---
Digital Twin (Ship)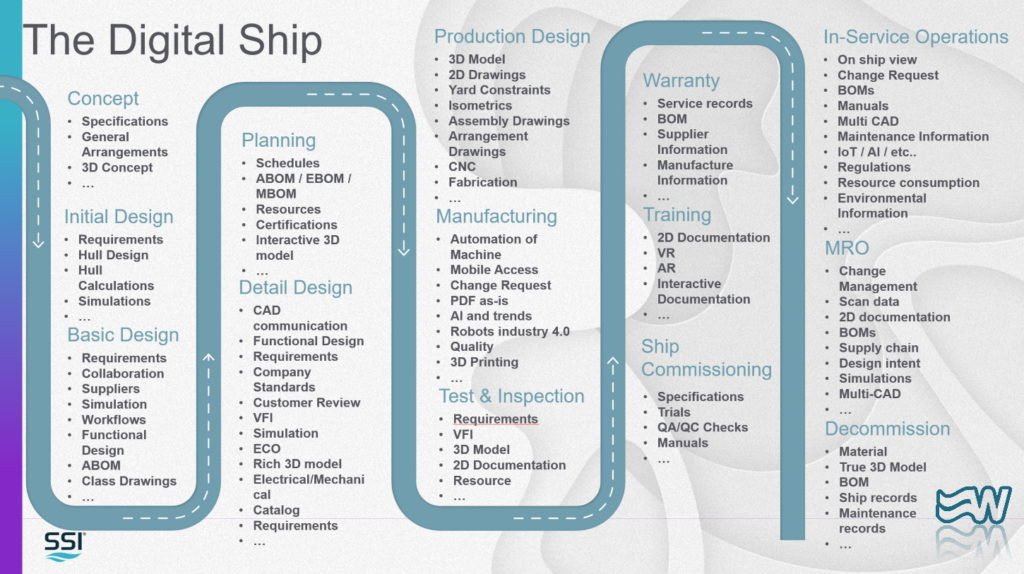 We all know by now that The Digital Twin is a virtual model of a process, product and service of our asset. Throughout the entire lifecycle of the ship from conception to decommissioning, information is either created (which builds up our Digital Twin) or information is consumed from our Digital Twin. Ultimately, this allows for better decision making, which in turn creates even more information that gets included in our digital twin. In every phase of the lifecycle of our asset, we use information that was created in previous phases. Even in the first phase we usually use information from a previous ship's digital twin to aid in cost/performance estimates).
With any large manufacturing industry such as shipbuilding, aerospace, automotive, etc. there will be many unique companies, across the globe, creating and consuming information throughout the lifecycle of the asset. This is extremely important as we determine which architecture will be able to support the strategy of leveraging a very large supplier and tier partners channel.
---
What has not worked
Before I get into the strategy which I believe aligns with the realities of the real world and has the ability to achieve our digital twin desires, I want to quickly mention two strategies which have been attempted and have not worked out in the past.
Adhoc Meshed / Networked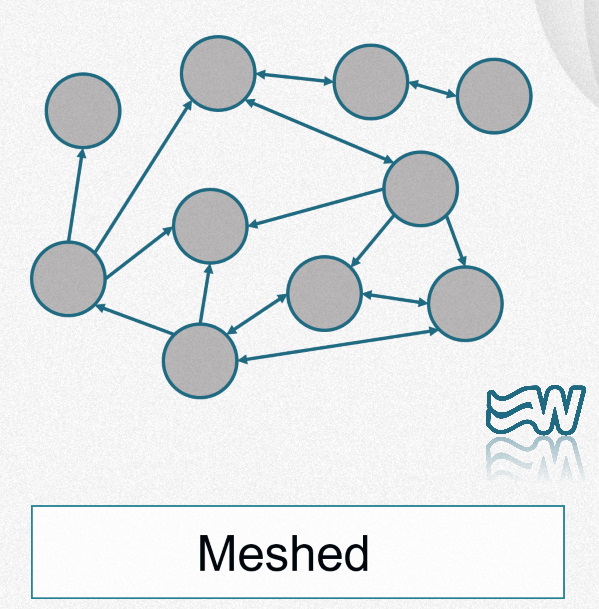 Most organizations today have 1000s if not 100000s of applications, excel files, access databases and legacy systems that are strung together with adhoc custom built connections. This creates fragile systems that have not scaled very well in our digital transformation and is why many of us are currently looking for a better solution.
Meshed/network strategies are great to solve some challenging problems but with every addition of a node (application) the amount of adhoc connections increases exponentially and we simply cannot keep up. Technically, this strategy would work with better standardization, but I think there are other challenges with that which I will keep for another blog post.
In summary, this strategy is the "As-Is" state and because it cannot scale if we continue down this path, we will likely never achieve the connectiveness we require for any form of the digital twin.
Unified / Monolithic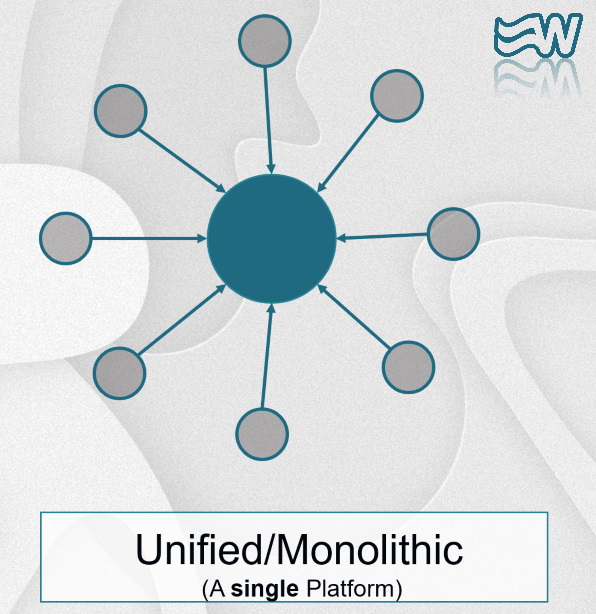 Monolithic strategies are on the other side of the pendulum. The idea is that you can have one single platform that will be able to contain the one and only "source of truth" and leverage this single repository through "apps." It sounds really nice and in theory is the holy grail; however, in reality it simply seems to be a fallacy and is like chasing a unicorn. There is simply too much information, coming from too many sources with too many different authors from different companies and disciplines, resulting in many decisions requiring different tools, representations (UX), and different aggregation of information for one single platform and their "apps" to solve.
This was the strategy many vendors were advocating for with their tools as both the platform and apps; however, almost everyone (including software vendors) is no longer endorsing this strategy…at least in their marketing communication.
---
Platform of Platforms Ecosystem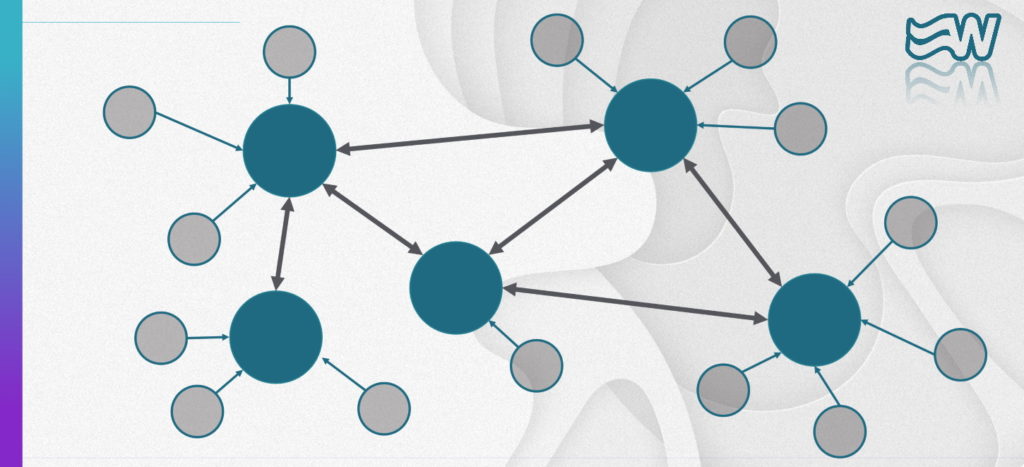 The strategy that many are using, and more importantly getting results with, is what I call the platform of platform strategy. I have discussed this strategy several times before in previous blog posts.
This is a strategy that is in between the two which are not working, meshed and the unification model, and where our industry and other industries are having the most success with.
The general idea is that you will have several "larger" platforms which will contain information that is of high cohesion (related to each other) and some specific "apps" that will be tightly connected to that platform. These platforms would be designed specifically for this platform of platform ecosystem and therefore as a first-class citizen would be able to connect, link, synchronize, federate, transfer, etc. information and processes to other platforms. This is a fundamental difference compared to most (so called) platforms available today. However, more and more platforms are starting/attempting to become more "open" and participate in this environment.
Platform of Platform Architecture for "The Digital Twin"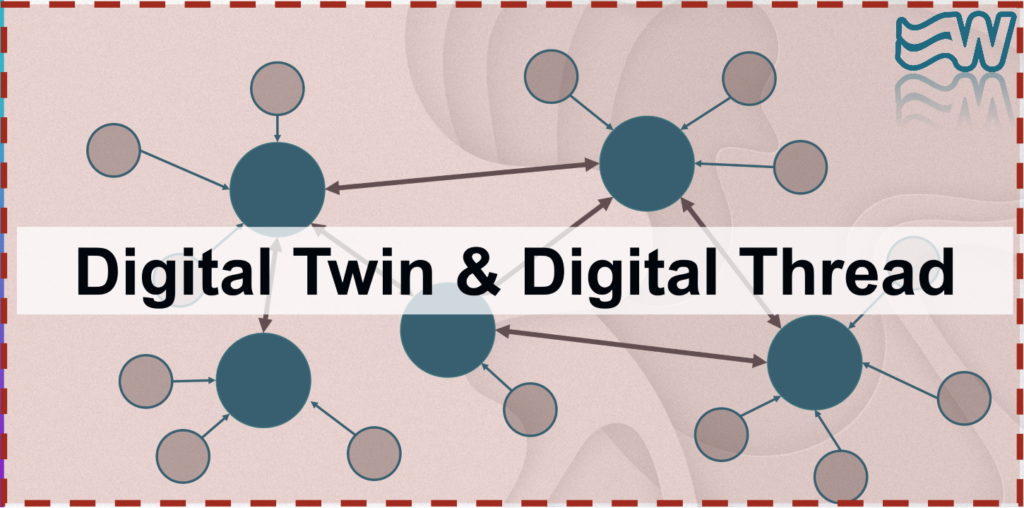 In the platform of platform ecosystem "The Digital Twin" will span across multiple platforms with pieces of information connecting across these platforms like pieces of a puzzle. But this is not all that we need to consider for the future of Digital Twin architecture.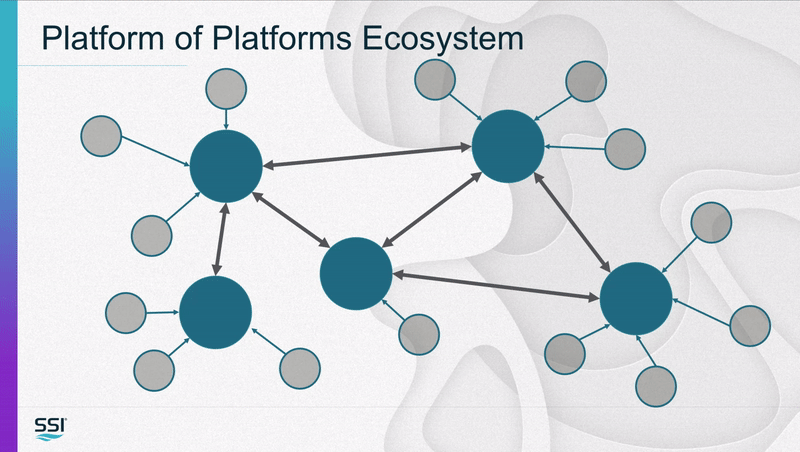 As mentioned above, the Digital Twin (Ship) will have information created and consumed by several different companies. This means that not only is our information spread across multiple platforms, but these platforms are contained in multiple companies…not just one.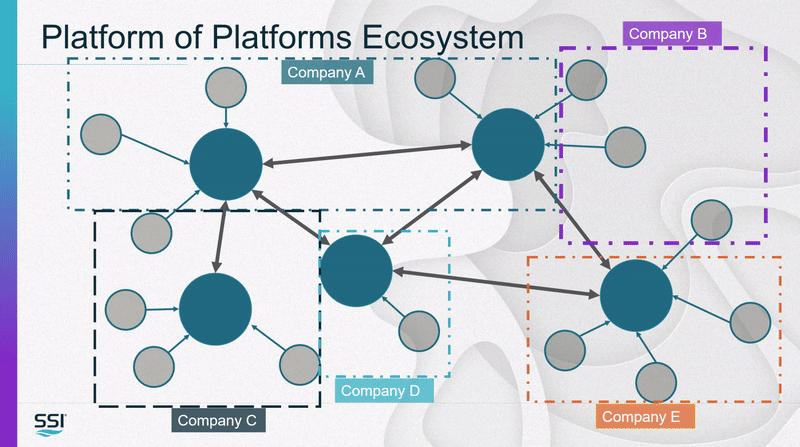 There is one more reality we need to consider. As with any organization today, the platforms we have in our company are created by several different software providers. Therefore, we can expect that if we cannot even within the same organization use a single software platform vendor, that our Platform of Platform ecosystem for the Digital Twin will also contain platforms from multiple vendors.
---
Closing Remarks
In short, the future of the holistic "Digital Twin" will span:
Multiple Platforms
Multiple Companies
Multiple Platform vendors
More broadly, I believe the future will not have a single platform that will be able to contain the power of the entire Digital Twin. This will mean that the information and its relationships will span across multiple platforms that are designed to be connected, synchronized, linked, federated, etc. with each other. The combination of these platforms which represent The Digital Twin will be contained in several companies as well as be built by multiple different vendors. For a platform to be a part of something bigger such as the platform of platform ecosystem it will have to support these realities.