Last week I went to the NSRP all panel meeting in beautiful Charleston, SC. Unfortunately, I missed the first day where they had several presentations I would have enjoyed watching. However, even with missing the first day there were a lot of good discussions and presentations about the latest technologies. Even more importantly, I learned how implementations of these technologies are benefiting shipyards today.
I am still digesting a lot of the information from the meeting; however, I thought I would share some of my preliminary thoughts.
---
Augmented Reality (AR) and Virtual Reality (VR)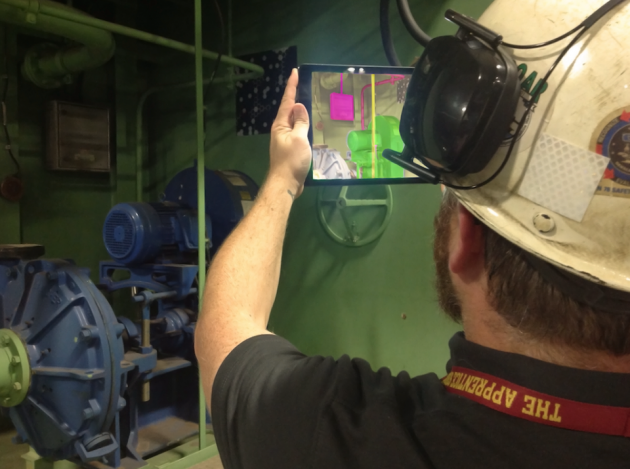 At the end of day two there was an AR & VR panel which I very much enjoyed. We started talking about where the AR & VR could be applied and the obvious answer was everywhere. There was discussion about using AR & VR in training, maintenance, construction and engineering.
During this discussion where the majority of the panelists and the audience were pro AR & VR, I started to think that if AR & VR are the best thing since slice bread, why is there such slow adoption of this technology?
I have discussed my thoughts about the challenges in AR & VR in previous blog posts. It boils down to providing a method of viewing information from your authoring tool in a VR and/or AR environment with very little effort. There should be a single pushbutton that converts and updates the geometric data, consumes all relevant meta/attribute information and provides it in a usable way for the user.
I was very impressed with what Newport News has done with AR as they seemed to have solved the challenge of converting from their native CAD tool to AR. They did this with a custom application which is not available to the public.
---
Mobile Computing
There were some interesting presentations about leveraging mobile devices. One presentation reminded me of some work I did 5 years ago with Autodesk Publisher. It was the idea that you can have work instructions on your mobile device. Here is one of the videos I created 5 years ago:
The presentations were interesting but there still seems to be a fundamental problem that is not being talked about. If the purpose of using mobile devices for work instructions is to show an animated sequence of clear directions, you require a build sequence that is at a much more detailed level than what is being done today. This would lead to a lot more work done in the Engineering Department. It would not necessarily have to be done by an actual engineer but someone in the department would have to have detailed knowledge of the best methods for production. If this process was followed, there would be an overall benefit to an organization. Unfortunately, I know there is a catch 22 in that shipyards will not start to increase the build sequence levels until there is something to take advantage of it; however, if you do not know what your obstacles will be, then there is less of a chance you can avoid them.
There were also examples from Anark using interactive MBD's via HTML 5.0. The example they showed seemed more of a balanced solution between traditional deliverables and modern 3D deliverables.
There is no doubt that more and more yards will start using mobile devices in the yard. What the mobile device will be is another question Security is going to be something that we must deal with no matter what. Mobile devices increase the potential of security vulnerabilities. However, if we understand that security is much more than just encryption and if we leverage industry best practices, I see no reason why the security challenge cannot be solved.
---
Digital Twin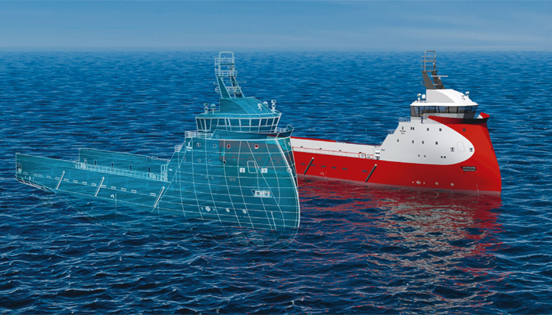 The buzzwords Digital Twin and Digital Thread have definitely been adopted within our industry. I have written about these before: As-Built: COMPIT 2016 Review (Post 1 of 3) and Future of Shipbuilding: Detail Design and Production Planning (Part 2)
There is no doubt that we can benefit from the Digital Twin and Digital Thread. The point that is often left out is that it is going to be a very long journey to even come close to attaining it. There are many challenges we will face with the most difficult challenge being, in my opinion, the closed and disconnected information environment we have in most shipyards. To be able to achieve the Digital Twin and Digital Thread we will need information that defined and characterized our ship to be fully digitally captured in our information environment and to be semantically connected. Most of the information of our ship is contained in our environment somewhere but it will be virtually impossible (more accurately not cost effective) to try to re-construct intelligent links between all the systems. In many cases, some of the information is lost and therefore we cannot create intelligent connections between data if we only have a subset of "dumb" data.
For this goal to be reached we will need to build the connections when we have all the information. This poses a problem for legacy projects which seems to hold people back; however, we need to start somewhere. There are methods where we could create connections between old ships' information, they just will not be as intelligent.
---
STEM

STEM is a topic which is brought up at almost every conference I attend, whether it be about shipbuilding, business or just pure technology. It is an important topic, especially for our industry which is trying hard to replenish the aging workforce.
During the conference, it was brought up during the AR & VR panel discussion. It is not too surprising since AR & VR are what many think can attract young engineers to our industry by making it look "cool."
There was a "passionate" discussion at the conference regarding a comment that we are designing these tools for the next generation but how much do we involve the next generation? It was a very interesting comment and it got me thinking a lot about it. I have a lot of thoughts on this subject which I will not get into at this time.
What I do want to mention is that this comment got me thinking that even though many people think STEM is very important, there are only a few that are doing anything about it. To be honest, I am just as guilty as anyone for just talking about it and doing very little. I am not sure what I will do to support STEM, but I am now committed to do more than what I have been doing.
I was very impressed with Ben Kassel on the activities he does and even how he approaches the new generation as better versions of you and me.
---
Computer Aided Robotic Welding (CAR-W)
If you cannot view videos on YouTube, click here.
I missed this presentation; however, I heard a lot about it. One person mentioned that this was the best project NSRP has ever funded. Automatic welding is not unique but it is currently only being used on an assembly line and in industries that repeat the same automatic welding path for many parts. The ability to automate welds on ship panels/assemblies that are all unique is unheard of and can have tremendous benefit. There is no wonder why this project is getting a lot of attention.
---
Closing Remarks
The NSRP All Panel meeting was an excellent event. I enjoyed seeing that our industry is tackling some challenges we should have addressed in the last decade but also some challenges that we are paving the way for our industry and others.
Having said that, I do have concerns that we are looking at these technologies in isolation and not solving them in the entire context which I believe we should. Leveraging technology to solve a particular problem is great but in most cases I see that we are missing the connecting tissue that binds all the technologies, systems and even stakeholders together. What I would like to see is more work done on connecting these technologies. Without a streamline workflow of receiving information from other systems and disseminating information across the shipyard we can only achieve so much. We really need to look at it holistically which is the only way we can truly solve our problems and use technology to its fullest potential.
I look forward to hearing what others thought of the NSRP All Panel meeting.